Travel back in time during the Sacramento Archives Crawl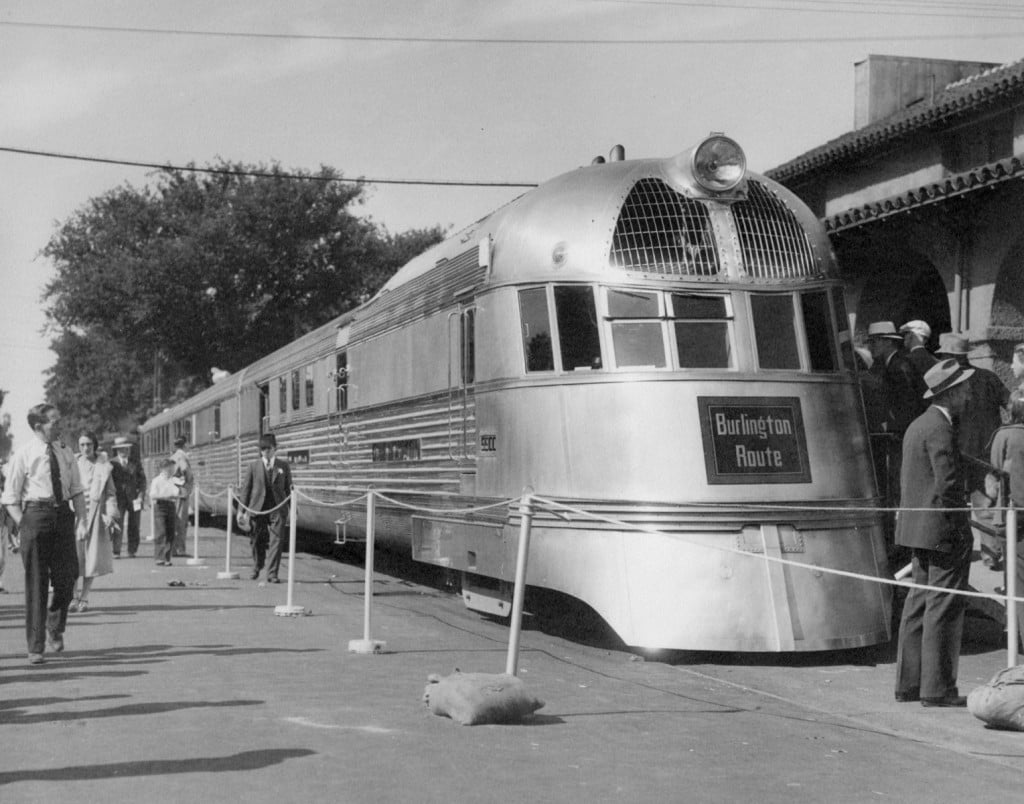 Planes, trains and automobiles—and however else our River City forefathers got from point A to point B—will be the focus of this year's Sacramento Archives Crawl, which will take place on Saturday, Oct. 6.
In celebration of National Archives Month, the California State Archives, Center for Sacramento History, Sacramento Public Library and California State Library will showcase artifacts and photos centered around this year's theme "Going Places: A Journey Through Archives," highlighting how locals traveled during the 19th and 20th centuries, including by rail, car and boat.
The Center for Sacramento History will spotlight rare items related to Sacramento railroads in the 1800s such as photographs of railroad shops where locomotives and freight and passenger cars were designed, built and repaired, as well as hand-drawn illustrations from the late 1800s of mechanical parts used by the major rail companies like Central Pacific to make railroads function.
The Sacramento Public Library will host three speakers throughout the day, including two library archivists: James Scott, who will discuss Sacramento's history in military aviation in the early 1900s, and Amanda DeWilde, who will share the story of Amanda Preuss, a Sacramentan who set the 1916 speed record for driving solo across the country from Oakland to New York City in just 11 days.
Archives crawlers can start at any of the four locations, where they can pick up a passport as a guide and hop on one of two Amador Stage Line shuttle busses that will stop at each site every 15 minutes. (Walking and biking to each locale are also highly encouraged.) Get a stamp in your passport at all four spots and you'll get a nifty set of four commemorative coasters with vintage photos on them, like one of a streetcar at Oak Park in 1905, or one that features a train conductor waving from the caboose of a Central Pacific railcar.
Deputy city historian Dylan McDonald hopes that the event can show that local history can be fun as well as educational.
"The biggest thing we are trying to [show] is why it's important that we maintain and keep recorded information," he says, "so we can better understand who we are, where we came from and the potential for where we are going."
Free. Oct. 6. 10 a.m.-4 p.m. California State Archives (1020 O St.), California State Library (900 N St.), Center for Sacramento History (551 Sequoia Pacific Blvd.) and the Sacramento Public Library (828 I St.). For more information, visit sacarchivescrawl.com
You Might Also Like
Bigger ice rink to debut in downtown Sacramento this winter
Get a peek behind the façade during three architecture tours this fall
Two local pop-up shops to open at Downtown Commons