Triple Double restaurant near Golden 1 Center opening Oct. 5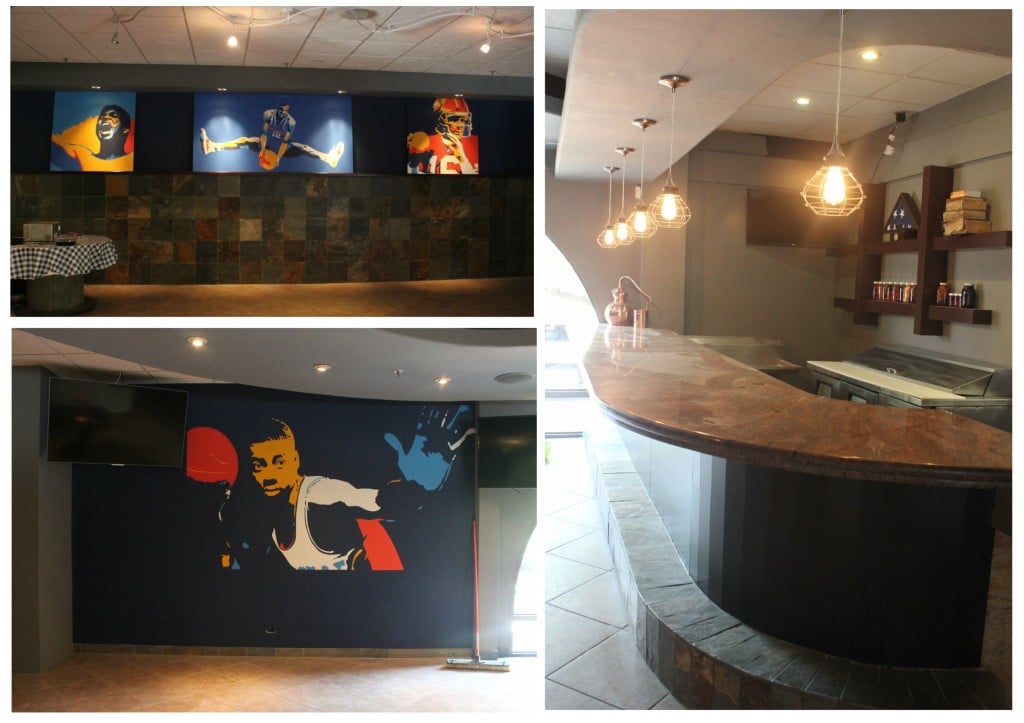 OCT. 21 UPDATE: Just about two weeks after opening, Triple Double Sports Bar & Grill has closed. Owner Joseph Waltz tells Sactown that the recent departure of his business partners Trevor and Kristina Elliott, which affected the restaurant financially, was a factor.
Triple Double Sports Bar & Grill—which will sit less than a block away from the new Golden 1 Center—is opening to the public Monday, Oct. 5. According to co-owners Joseph Waltz and Emma Berry, the restaurant will host a soft opening Oct. 3 and 4 with limited seating for dinner service.
Nathan Hilderbrand—a native of New Orleans who has held stints in acclaimed restaurants there, including Commander's Palace and The Ruby Slipper Café —will serve as Triple Double's executive chef, taking over for former co-owner Trevor Elliott who, along with his wife Kristina, has left the team.
The first-floor bar and restaurant was expected to open last month pending installation of an ADA-accessible lift at the entrance. With renovations now complete and the exterior of the iconic building bearing a fresh coat of paint, it is ready to open its doors.
The restaurant includes an oyster bar framed by pendant lights and colorful abstract murals by local artist James Goodchap that depict famous sports figures like Joe Montana, Serena Williams, Muhammad Ali and Oscar Robertson (the basketball great holds the record for the most triple-doubles in NBA history).
The menu, meanwhile, will feature dishes that draw from Waltz and Hilderbrand's Southern roots, like a mason jar cobbler with seasonal fruit or fried chicken beignet sandwich with braised greens, honey and Aleppo pepper. Chef Hilderbrand's full lineup will also include salads, sandwiches and burgers that use ingredients from local farms.
Triple Double's regular hours will be daily from 10:30 a.m. to 10:30 p.m.
419 J St. Call 834-3856 to make reservations. tripledoublesacramento.com
You Might Also Like
Sacramento Kings and JMA Ventures announce 3 new restaurants for Downtown Commons
Sacramento's first ever pizza festival to take place in October
A new restaurant to serve up classic American fare with a heaping dose of nostalgia