Two local brothers transform instant ramen into a healthy, protein-packed meal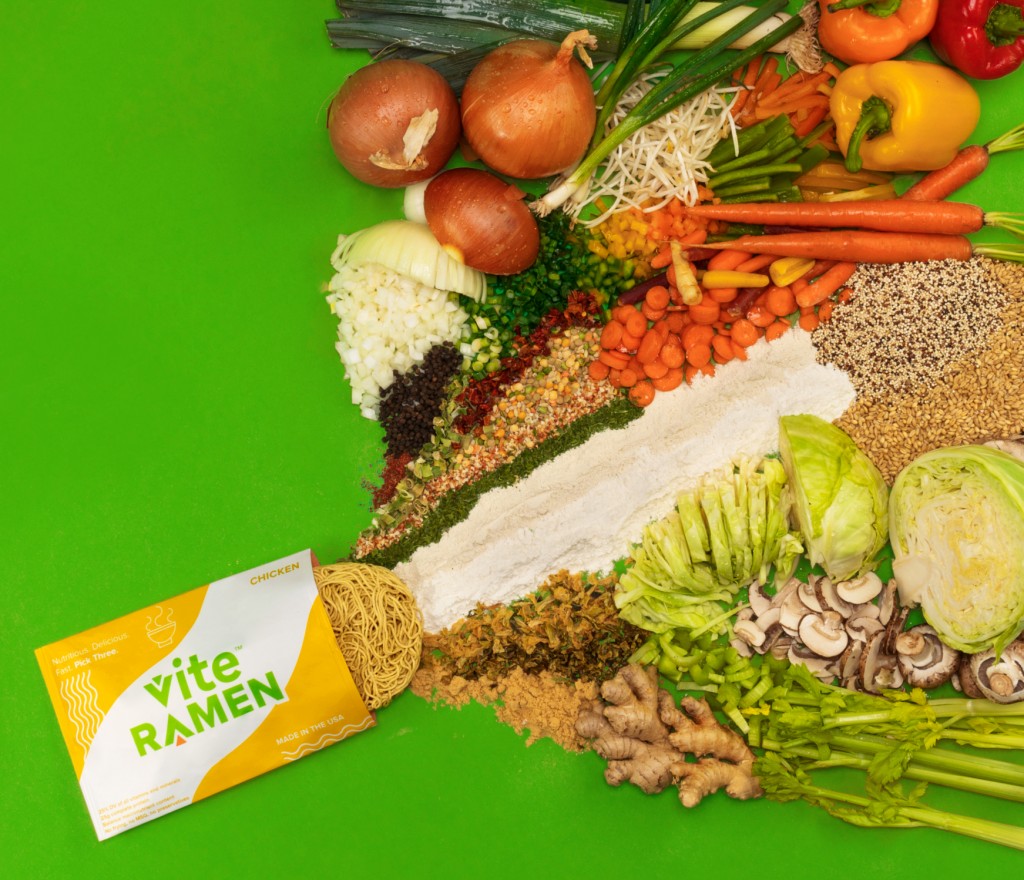 With their new locally based venture Vite Ramen, twin brothers Tim and Tom Zheng are using their noodle and reimagining instant ramen, turning the convenient college meal into an equally convenient, but nutrient-rich option for health-conscious folks on the go.
Each package of ramen—which comes in three flavors, garlic pork, soy sauce chicken and vegan mushroom shio (sea salt)—will contain noodles made with wheat and quinoa flour, and will boast 27 grams of protein (roughly equal to a 4-ounce piece of rib eye) and 25 percent of a person's daily essential vitamins and minerals like calcium, iron and potassium.
The siblings were inspired to develop Vite Ramen in 2017 during their senior year at UC Davis (Tim studied managerial economics and Tom studied clinical nutrition). "I would always eat instant ramen for lunch during college," says Tim, who also received a degree at the International Culinary Center in Campbell and served as a line cook at Madera, a Michelin star restaurant in Menlo Park, before transferring to UC Davis in 2015.
"It's nice to have hot, cooked food that's tasty, but in order to try and get my protein content, I had to add five or six eggs into the ramen, which was a little bit ridiculous."
The twins, who live in Davis, decided to launch a monthlong Kickstarter campaign in April to bring Vite Ramen to life. Within 67 minutes, the duo reached their goal of $10,000, and by mid-May, the campaign raised almost $250,000, promising the 4,295 backers such perks as copious packs of noodles (or "noods" as the brothers refer to them); "Delicious Noodle Anatomy" T-shirts that were designed by local illustrator Paul Kreizenbeck that depict DNA unzipping intro strands of ramen; and ceramic bowls with a thermochromic logo that informs foodies the exact temperature they should pour the vitamin packet into the soup.
Currently, the Zhengs are working to perfect the ingredients, and the brothers plan to begin accepting online orders on the Vite Ramen website by the end of this year, selling the noodles at $3 a package. "We always want to make Vite Ramen better and better, based on feedback and different dietary needs," says Tim. "We want to make many versions so that everybody can have the ramen that they want."
For more information visit viteramen.com
You Might Also Like
Two local pop-up shops to open at Downtown Commons
A sneak peek inside Camden Spit & Larder
A pup-focused pub to open in South Land Park