Two new plays and an opera debut this weekend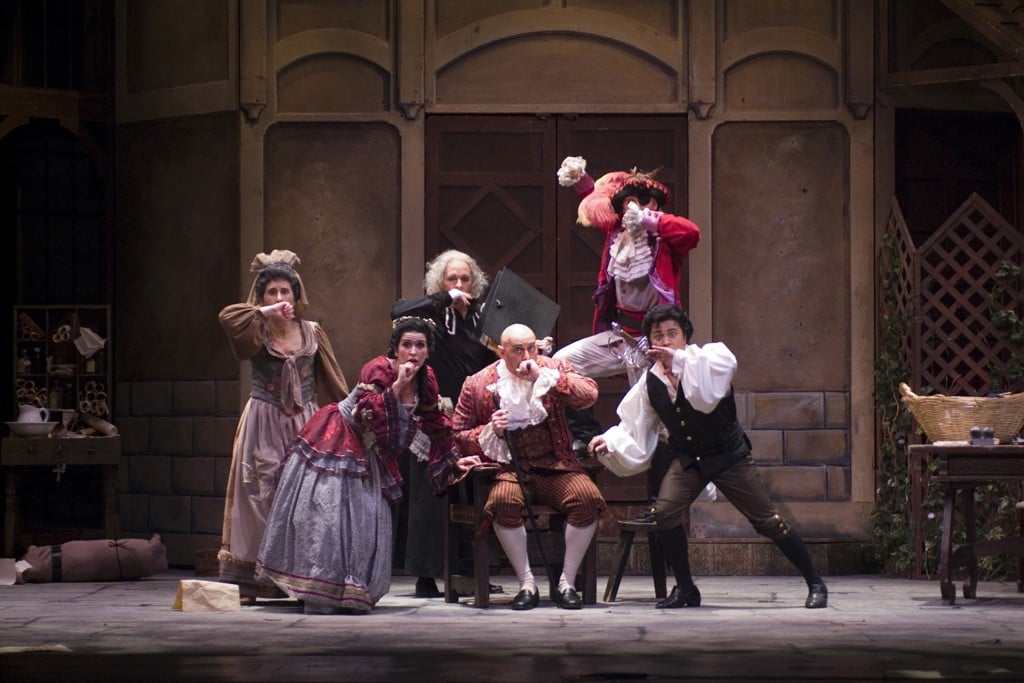 From a rock-and-roll twist on a Shakespeare classic to an Italian work featuring the powerful, enchanting voices of the Sacramento Opera, here are three brand-new productions taking center stage and proving that the play's the must-do thing this weekend.
Curtains will be going up tonight at 8:00 p.m. on Big Idea Theatre's Love's Labor's Lost, a William-Shakespeare-meets-Rock-of-Ages take on the Bard's 1598 comedy. The sexy, edgy tale follows a set of dissolute rock-and-roll musicians who, in an effort to focus on their music, swear off of their hard-partying ways for an entire year; their plans of celibacy and sobriety, however, are immediately challenged when they fall in love with some beautiful women they meet, causing the rockers to question whether to stay on—or stray from—the straight and narrow. Tickets ($10-$15) can be purchased at the door, online at bigideatheatre.com, or by calling 960-3036. Performances Thursday through Saturday are at 8:00 p.m., with a Sunday matinee at 2:30 p.m.
Don't miss opening night (Friday at 8:00 p.m.) of the Sacramento Opera's highly anticipated presentation of The Barber of Seville. The comic opera by Gioachino Rossini, which premiered in 1816 and was among the first Italian operas to be staged in the U.S., tells the tale of Figaro, a clever barber-turned-matchmaker who helps wealthy Count Almaviva win the heart of young maiden Rosina. For tickets ($22-$82), call the Community Center Theater box office (808-5181). Tickets can also be purchased at the door. There will also be a Sunday matinee at 2:00 p.m. More information at sacopera.org.
For a behind-the-scenes glimpse at the business of Broadway, check out Capital Stage's two-character comedy Mistakes Were Made. Penned by acclaimed writer Craig Wright, who was nominated for an Emmy for his work with Six Feet Under, the work portrays fame, fortune and the Great White Way, and takes place in the drab office of Felix Artifex, a bumbling theater producer who unravels while attempting to bring to life an overwrought musical based on the French Revolution called Mistakes Were Made. The production begins to fall apart, however, as Felix struggles to meet the demands of his writer and lead actor, a high-maintenance Hollywood movie star. Although remaining tickets ($20-$34) may be available at the door, attendees are encouraged to call the box office (995-5464) to purchase tickets beforehand. Performances run Wednesday at 7:00 p.m., Thursday through Saturday at 8:00 p.m., and Sunday at 2:00 p.m. More information at capstage.org.