UC Davis' Manetti Shrem Museum readies to open with blockbuster exhibit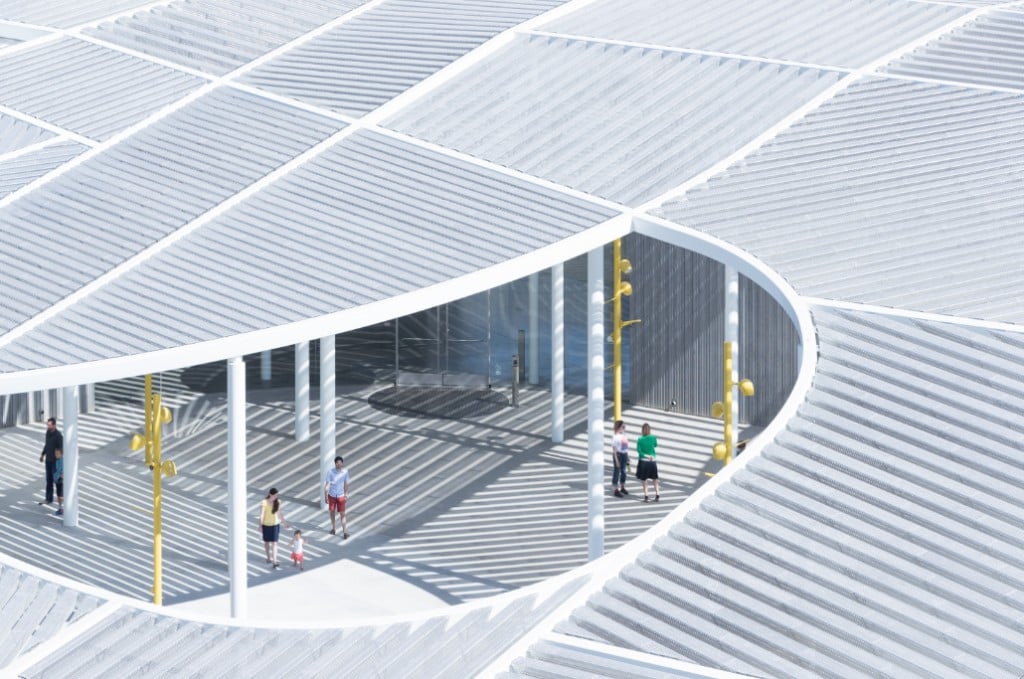 The Jan Shrem and Maria Manetti Shrem Museum of Art will open its doors on Nov. 13 at UC Davis with a premier exhibit highlighting the works of famed former faculty members like Wayne Thiebaud and Robert Arneson.
Titled "Out Our Way," the exhibit will show work from 12 artists who joined UC Davis' newly developed fine arts departments in its formative years, including contemporary art giants Thiebaud and Arneson, as well as Manuel Neri, Roy De Forest, William T. Wiley and Roland Petersen. More than 200 pieces will be on display, such as paintings from Petersen's colorful Picnic series, abstract sculptures by Neri like Ceramic Loop IV and Arneson's counterculture sculpture Herinal, and a selection of Thiebaud's whimsical realist paintings like Five Hot Dogs and Circle Cake Case, as well as photos, sketches and film clips from the artists' time at UC Davis.
"It was very important that our opening exhibition be this origin story of what happened in UC Davis starting in 1957 and extending into the early '70s," says museum director Rachel Teagle. "What happened here had such a huge impact on the art world. That's the question of the whole opening exhibition: What came together in this time and place to produce these extraordinary artists?"
The museum will also feature two modern works: "A Pot for a Latch" by Mexico City artist Pia Camil—participants can bring personal objects to exchange for other items hanging on wire grids for this interactive piece—and "Hoof and Foot," a video installation by Guggenheim Fellow Chris Sollars that explores the relationship between the people and animals inhabiting the UC Davis campus.
"Part of what made UC Davis such an exciting and special place was that [the arts faculty] were constantly bringing in visiting artists and challenging ideas all the time," says Teagle. "We need to perpetuate that tradition. To open, we wanted to have young emerging artists as well as a real focus on our history."
The fourth exhibit will be SO-IL/The Making of a Museum, which chronicles the journey of the Manetti Shrem Museum from conception to creation through video, models, prints and sketches by architecture firms SO-IL and Bohlin Cywinski Jackson, who headed up the project.
"For so long, we worked on the museum as a piece of architecture, but museums are really about being places to create dialogue, to incite conversation, so we can't be a museum without people in it," says Teagle. "I'm really looking forward to Nov. 13 to welcome people into our museum and start that process of exchange that our architecture is all about."
The Jan Shrem and Maria Manetti Shrem Museum of Art opens Nov. 13. Admission is free. Tues., Weds. & Fri. noon-6 p.m. Thurs. noon-10 p.m. Sat. & Sun. 11 a.m.-5 p.m. 254 Old Davis Rd. Davis. 530-752-8500. manettishremmuseum.ucdavis.edu
You Might Also Like
The Manetti Shrem Museum's grand opening will feature a unique ribbon
Wayne Thiebaud {The First 90 Years}
True Blue: a portrait of Gregory Kondos