Unseen Heroes launch new Sacramento farmers' market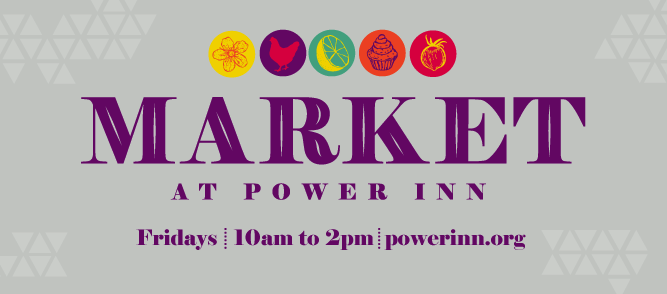 Most large-scale farmers' markets in the region are held on weekends, peaking in the early morning hours. But starting tomorrow, the Market at Power Inn is set to change all that.
Local event marketing agency Unseen Heroes—which has helped run events like the Midtown Farmers' Market, Gather, and the Good Street Food + Design Market—has partnered with the Power Inn Alliance—a nonprofit community advocate for the South Sacramento area—to bring The Market at Power Inn to the corner of Power Inn Road and Folsom Blvd. every Friday until October from 10 a.m. to 2 p.m.
The new market aims to fill a void for an outdoor market in this industrial part of Sacramento, catering to local employees and Sacramento State students by offering a casual end-of-the-week lunch break complete with food trucks, booths from local makers like Driftwoods Clothing and Global Goods Fair Trade, a grassy area for picnicking, and plenty of fresh produce and market goods from regional farms like Winters Fruit Tree, Gallardo's Organic Farm and El Dorado Lavender Farm.
"One of our favorite things is being challenged to bring something new into spaces that are [unexpected], so this is fun," Roshaun Davis, Unseen Heroes co-founder, says. "Give us an empty lot and we'll be like, 'Okay cool, let's see what we can do.'"
Some of those food trucks and restaurants participating include Pizza Supreme Being, Masa Taco Kitchen, The Haole Pig BBQ Co., Squeeze Inn, Chando's Tacos and Happy Crepes. During The Market's launch on April 15, attendees can mingle with players from Sacramento's new professional rugby team, groove to jazz from local band Enoeca and watch a cooking demonstration from Plates Café and Catering featuring its spicy Thai salad, which attendees can sample afterward.
The Market's organizers are also hoping to work with The Well, Sacramento State's recreation department, to bring power workouts to the event in the future, in addition to shuttle services for students.
Every Friday through October. 10 a.m. to 2 p.m. Corner of Power Inn Rd. and Folsom Blvd. unseenheroes.com
You Might Also Like
Spring is in the air at these nine great warm-weather events
Local landscape designer aims to turn Sacramento riverfront into urban beachfront
First Look: Vibe Health Bar opens with fresh-focused menu and inviting space