Valley Boy
Grass Valley native Patrick Brice's new film Creep was just purchased by The Weinstein Company. The actor-director discusses his psychological thriller, his upcoming rom-com with Jason Schwartzman, and how Grass Valley is going Hollywood.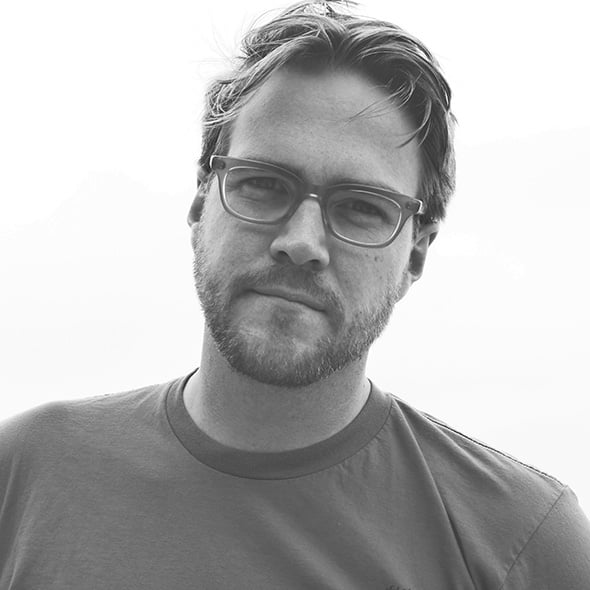 Your film Creep debuted at the South by Southwest festival in March. What was that like?
It was a whirlwind. I was extremely nervous going in because we hadn't screened the film for a big audience yet. So it was really heartening to screen it and get the response that we got, which was overwhelmingly positive, and to be there with Jason, who I think had the same experience.
You're referring to your friend Jason Sussberg, a documentarian with whom you grew up in Grass Valley and who also screened his film [The Immortalists] at the same festival.
It is absolutely crazy. Both of our first features premiered the same day at the same festival in the same movie theater, but just a couple hours apart. It was kind of meant to be. I couldn't be prouder of him. We have been making films since we were 11 years old. I would borrow my mother's camera and Jason and I would basically go make stupid movies in the forest with our friends, just for the sole purpose of making each other laugh. Hopefully those movies are buried in a garage somewhere.
How did you parlay your early love of filmmaking into a career in the movies?
I worked on an independently made horror film called Pig Hunt starting in 2006. I was hired as the personal assistant to the producer. I'd taken film classes, but that was my introduction into making movies, in terms of really having any experience in the industry and being thrust into having a lot of conversations that I wasn't yet qualified to have. It was after that that I applied to CalArts and moved to Los Angeles.
Was that where you met Creep co-writer and co-star Mark Duplass [who stars in the FX series The League and co-directed 2010's Cyrus featuring Jonah Hill]?
No, he is a friend of a friend. As I was graduating, we had a lot of heart-to-heart discussions about what made sense for some next steps of my career. And it was out of those discussions that we decided to just go off and make [Creep] together.
Speaking of Creep, you play a videographer who responds to a cryptic Craigslist ad to film Mark Duplass' character for the day, and things get progressively weirder and more frightening from there. How did the idea for the movie come about?
We both have had numerous awkward Craigslist experiences on our own. Pretty much every experience on Craigslist is slightly awkward, because you are being thrust into this very personal situation with a stranger. Even if you are not the weirdo, you feel weird talking to them. So we kind of wanted to make a movie that lives in that space. The actual film was just the two of us passing the camera back and forth and it's us acting in it. We are the only two characters in the movie. It's like My Dinner With Andre [starring Wallace Shawn and actor-director Andre Gregory], but one of them might kill the other. You kind of never know where it's going to go.
After South by Southwest, Creep was picked up by Radius-TWC [a division of The Weinstein Company]. When will it be released in theaters?
Yeah, we are still nailing that down—[probably] early next year. This movie, because of the nuance, is not like other movies. You don't see it and say definitively, "I just went and saw a horror movie." I would say that Creep lies in the funnier, sicker, uncomfortable side of a psychological thriller more than horror. It kind of exists in this middle space [between genres]. That's one of the reasons that it's nice to have Radius involved as well. They put out other different kinds of movies, like 20 Feet From Stardom, which won the Academy Award this year for best documentary. They put out Bachelorette, which was a huge hit on VOD [Video on Demand]. They really know how to take a film that kind of exists in that middle space and then give it the right home. So I actually don't know what type of theaters [Creep will be] playing in, but I am over the moon that these guys are representing us.
In the meantime, Sacramentans can see Creep at the Nevada City Film Festival in September. How do you feel about presenting your film to a hometown crowd?
I am completely thrilled to be able to screen it in Nevada City. I can't say enough nice things about the Nevada City Film Festival. They were an early supporter of mine. In fact, the first short film I ever made was a documentary that played there in 2006. It was just kind of a silly little movie called Love-Love. That was huge. That was the first time one of my movies played in front of a real audience.
What's nice is there's a rich artistic culture [in the Grass Valley area]. There are lots of different options to see music and movies. There's a great art house theater up there called The Magic Theatre that's still in operation. It's where I saw a lot of the movies that inspired me, like I saw Pulp Fiction there for the first time. I mean, Joanna Newsom [the singer-songwriter who will make her film debut in Paul Thomas Anderson's Inherent Vice this December] is from there. And [director] Jonathan Dayton, who shot Little Miss Sunshine, is from there. I think there is something [in the air] there, for sure.
With your first feature in the can, what's next for you?
I just shot this feature called The Overnight with [Jason Schwartzman] and Taylor Schilling. That's what I'm editing right now. It's kind of a romantic comedy. I can't really tell you that much about it other than that we are hopefully going to be done with that this year and it will hopefully be playing at festivals maybe later this year or early next year. It's a genre switch for sure, but [both films] share elements in common with each other, in terms of the uncomfortable humor that's there. I think that, if there is anything you can say that I do, a common thing in my films so far is uncomfortable humor.
You now live in L.A. Are you looking forward to coming back to the Sacramento region for the film festival?
Absolutely. It is a place where I am able to hit the reset button. I lived there for 17 years, so it is very much my hometown. My mom still lives in Grass Valley and my dad lives in North Sacramento. And [my wife] Lynsay is from Sacramento. Her parents still live in town, as well as her sister. So as much as I love the work in Los Angeles, a huge portion of my heart exists in the Sacramento area.