Vintage-style trolley hits the streets of Sacramento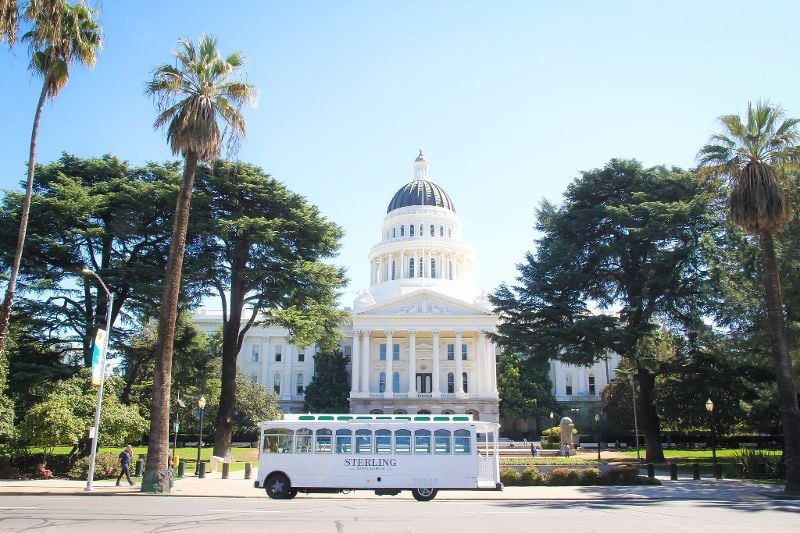 Sacramento is now rolling in retro style with the launch of a new old-school touring trolley.
On June 14, Sterling Transportation launched the Sterling Trolley, a gas-powered tour bus fashioned to look like an authentic vintage trolley car, which offers hop-on-hop-off tours of downtown, midtown and Old Sacramento, as well as scheduled rides to local sporting events.
Sterling's co-founders, Qaiser "Q" Patel and Joe Williams, hope their vehicle will prove appealing to visitors and locals alike, especially in light of Golden 1 Center's imminent opening. "Sacramento is improving every day, with the arena, new restaurants and high-end places to visit, and the fact that we still do not have a city tour is kind of strange," says Patel, whose Sacramento-based company also rents out limousines, party and charter buses. "We think that [the trolley] is something that Sacramento deserves."
The Sterling Trolley offers several tours, including Trolley Tuesday, which leaves the Sacramento Convention Center at 10 a.m. each Tuesday and makes stops at the State Capitol, Sutter's Fort, the Tower Bridge and Old Sacramento before looping back around, allowing guests to roam an area or attraction for approximately an hour before heading back to catch the trolley on its next pass.
The trolley will also service sporting events, like Thursday River Cats games. Baseball fans can nab a free ride to Raley Field from popular spots like Barwest, de Vere's Irish Pub or Joe Marty's Bar and Grille. This service, dubbed Tito's Trolley, began on April 21 with the start of the River Cats season. Fans of the Sacramento Republic FC will soon be able to catch the Sterling Trolley from de Vere's Irish Pub to Bonney Field at Cal Expo for Saturday home games.
The bus' white exterior resembles a late 19th-century electric trolley. The interior boasts hardwood floors, a back balcony and 15 custom-made wooden benches that can seat up to 30 passengers. Because it can also be booked for weddings and private tours, Sterling Trolley is equipped with a Bluetooth stereo system and multicolored LED lights.
"The trolley itself is already a very unique vehicle," says Patel. "It should be a fun way for everyone to see the city and experience everything [Sacramento] has to offer."
Free for Thursday rides. $15.01 per person for Tues. and Sat. rides. Tour hours vary by day. 905-3995. sterlingride.com
You Might Also Like
Thunder Dome: why we need a state capitol fireworks show
Go with the Flow: the summer's best river rafting trips
Boulevard of Broken Dreams: how to revitalize Capitol Mall