'Walking Dead' actors among first stars announced for Wizard World Comic Con in Sacramento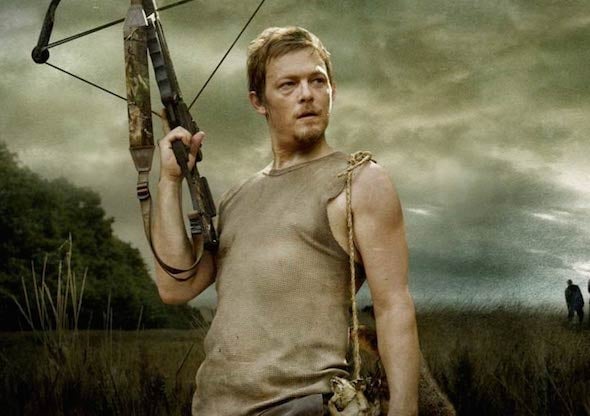 Sacramento will once again achieve nerd-vana at the city's second annual star-studded Wizard World Comic Con event, which is slated to return to the Convention Center June 19-21.
Walking Dead star Norman Reedus leads the list of celebrities presently set to attend the event, which will also welcome Reedus' co-star Christian Serratos and other actors like Kelly Frye (The Flash), Eliza Dushku (Buffy the Vampire Slayer), Morena Baccarin (Homeland, V), Katie Cassidy (Arrow) and Manu Bennett (The Hobbit). Organizers say they expect to announce additional stars in the months to come; Chris Hemsworth, William Shatner, Stan Lee and dozens of other actors and artists visited Wizard World's inaugural three-day Sacramento comics culture blowout in 2014. (View Sactown's image gallery from the 2014 Comic Con here.)
The headliners will join in at signings, photo-ops, panel discussions and Q&As throughout the weekend, while the convention also will offer the customary costume contests, screenings, parties and comics merchandise for sale.
Passes for the full three-day event start at $80 (with single-day tickets on sale as well), while packages like the Norman Reedus "VIP Experience"—which include a three-day pass, Walking Dead comics, autographs, photo ops and more—and other expanded access are available for an additional charge. Full ticket and scheduling details are listed now at Wizard World's Sacramento Comic Con site, wizardworld.com/sacramento.
Related Links
Crest Theatre brings 'Big Lebowski,' 'The Shining' and other classics to the big screen in January
New brewery tour hits hot spots of Sacramento's beer boom
Local meal deals for theatergoers abound