We Got Game
A new force awakens in midtown with the launch of a "Star Wars" mobile game by the Sacramento division of EA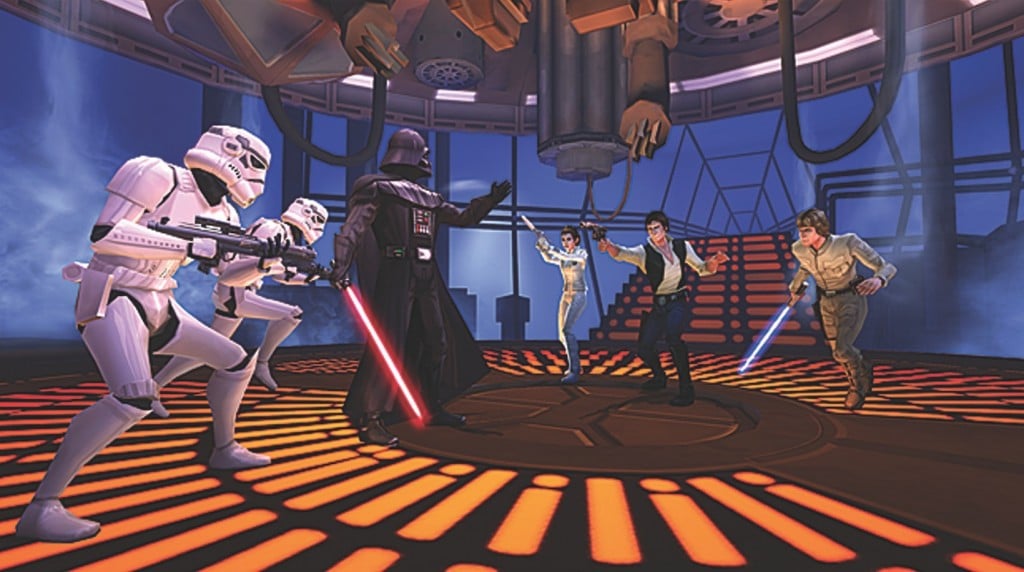 In a galaxy not so far away—in the heart of midtown Sacramento, in fact—a team of developers at the local Capital Games studio, a division of the Redwood City-based Electronic Arts (EA), has been hard at work over the past year on the role-playing mobile game Star Wars: Galaxy of Heroes. In it, players build a dream team of their ultimate heroes and villains from the space fantasy franchise—50 characters in all, from Han Solo and Chewbacca to Darth Vader and Boba Fett—to fight epic battles against other players or take on challenges to strengthen their squad.
"People have favorites from different parts of the Star Wars canon," says John Salera, executive producer of Galaxy of Heroes, which just came out and is free to download on iOS and Android devices. "[Players will be] excited about how authentic the game feels and how they have the ability to play with a full set of characters."
Timed to the release of Star Wars: The Force Awakens, the much-anticipated film sequel to Return of the Jedi, which hits theaters on Dec. 18, the mobile game "is designed to grow as Star Wars grows," says Salera, incorporating new characters as the series continues to evolve.
Meanwhile, the force remains strong in Sacramento. "It's been a great experience working here," Salera says. "The vibe in midtown is really fun and really creative, so it's a [terrific] place to make video games. It fits the gaming culture really well."
For more information and to download the game, visit starwars.ea.com.