Weezer and Panic! At the Disco to headline second annual City of Trees music festival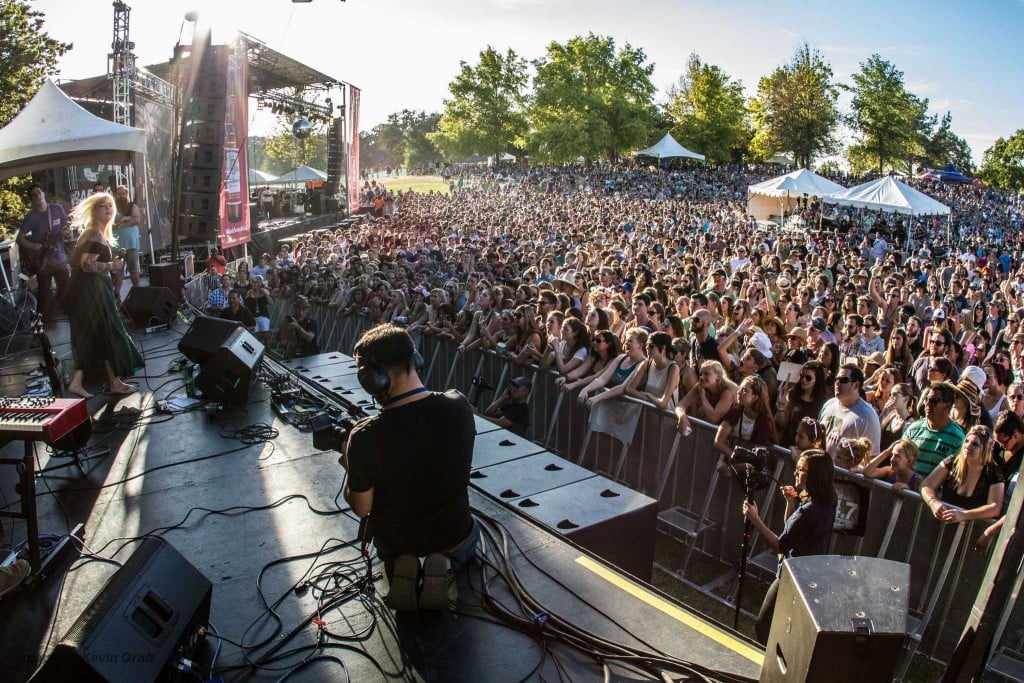 The second annual City of Trees music festival is moving to Bonney Field this year, on Sept. 10, with headliners Weezer and Panic! At the Disco.
The event's 2015 debut at Gibson Ranch in Elverta saw heavy traffic and limited parking, but Danielle Palermini, event coordinator for Entercom Sacramento, which manages the festival, says that with a bigger venue and better preparation, City of Trees is ready to welcome up to 12,000 attendees for a day filled with a music, food and an energetic vibe.
The acts at City of Trees will rotate between the main stage and the "discovery" stage and include performances from the two headliners, along with Andrew McMahon in the Wilderness, Phantogram, The Struts, The Unlikely Candidates, Weathers and The Rebel Light. Several local acts will also take the stage in the Sacramento tent, including Arden Park Roots, Cemetery Sun, and The Voice alum Lindsey Pavao.
A native Sacramentan, Pavao has performed solo at various venues throughout the region in the past, but during this City of Trees show she'll be representing the duo Trophii, with bandmate Richie Smith. "We're pretty excited to have the opportunity to perform what we have been working on at a larger stage like this," Pavao says.
Concertgoers can also nosh on fare from food trucks like Bacon Mania and Cali Love, and local restaurants like Fahrenheit 250. VIP ticket holders will have a prime viewing section with a bar and private restrooms, along with a catered meal in a shaded area. Festival-goers who want to cool off are encouraged to bring a towel and a bathing suit and nip in next door to Raging Waters between acts (a wrist band providing in-and-out priveleges is $15 before 5pm).
$54.50; $109.50 for VIP tickets. 2-10 P.M. (Doors open at 1 p.m.). Bonney Field. 1600 Exposition Blvd. 334-7777. cityoftrees.com
You Might Also Like
The 2016 Sacramento Comedy Festival brings the laughs
Red Hot: Lindsey Pavao rememberss her experience on The Voice
Rock on at these 15 fun outdoor concerts