Whole Earth Festival springs up at UC Davis on Mother's Day weekend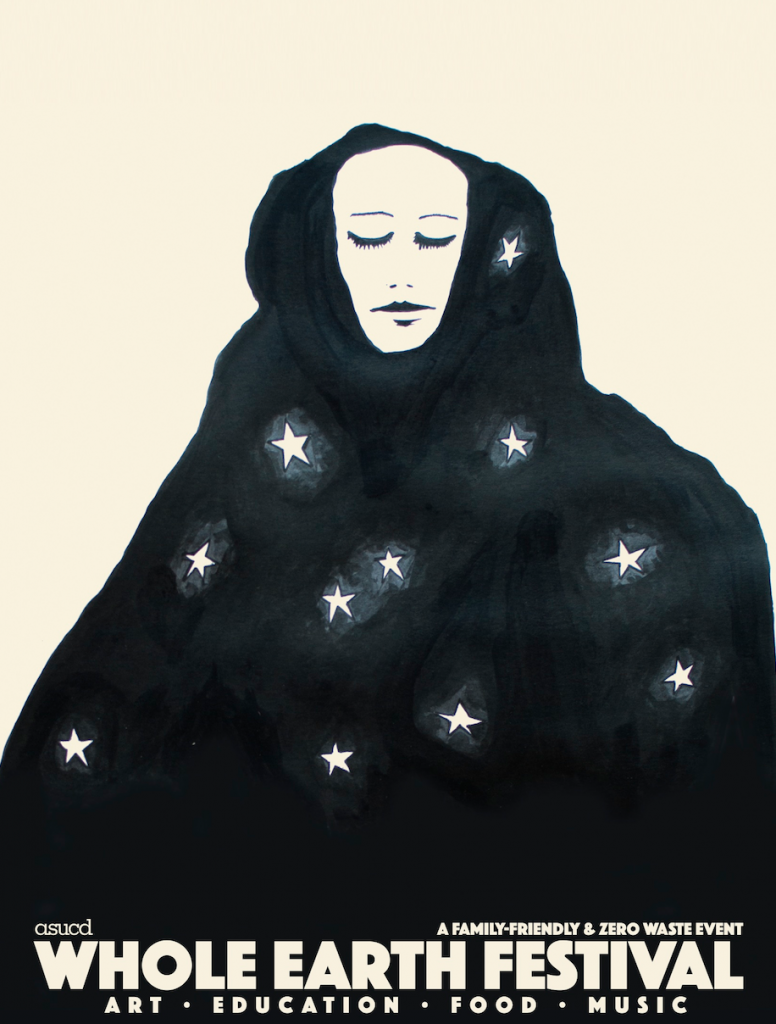 Mother Nature will take center stage Mother's Day weekend at the 46th annual Whole Earth Festival at UC Davis from May 8 to 10.
The three-day, eco-friendly festival invites earth lovers to spend a weekend filled with environmentally conscious festivities, such as browsing over 150 craft tents (offering handcrafted items like stained glass wind chimes, sports team-themed birdhouses and hand-sewn bohemian purses and clothing) or munching on vegetarian eats from over 20 organic food vendors, including Davis Indian cuisine favorites Raja's Tandoor and Preethi Indian Cuisine, specialty pastry shop Butterfly Vegan Bakery, and offbeat popsicle maker Fat Face.
"People come from all over the United States to be [at this festival], because it has values they agree with like sustainability, community, environmentalism or they just like the music, the art and want to have a good time," says festival co-director Christopher Myers.
Relax at the festival's Sacred Space, which will offer hoop trick classes, yoga lessons and meditation sessions, or get pumped up with music from over 50 acts, including Sacramento-raised jazz beatbox-singer and America's Got Talent finalist Butterscotch, Bay Area-based romantic rock quartet The Soft White Sixties, and folk-electronica vocalist Ayla Nereo. Live fire dancers will also perform tricks to music mixed by local DJs.
This year's festival returns to its roots, which originate with the Davis' Art Happening, a 1969 university-wide educational art showcase, by introducing the Davis Transmedia Sculpture Garden. Curated by the John Natsoulas Gallery, the outdoor showcase will feature sculptures of seven artists from across the country, who will encode their pieces with a computer chip allowing guests to access exclusive interviews, sculpture-making footage and other information through the Transmedia mobile app.
"I want guests to take away a connection with other people, understand and rooted living," says festival co-director Hadeyeh Hidarinejad. "I want people to feel like they can express who they are and do it in a wonderful fun environment."
Free. 12 p.m. – 6 p.m. UC Davis Quad. 1 Shields Ave. Davis. 530-752-1011. wef.ucdavis.edu
Related Links
Old Sacramento will host inaugural Chocolate Week in May
Walk (or dance) down memory lane this summer with concerts by Huey Lewis, The Beach Boys, Boyz II Men and more