Why wait? Mother installs a "line cam" so patrons can gauge the queue at the popular Sacramento eatery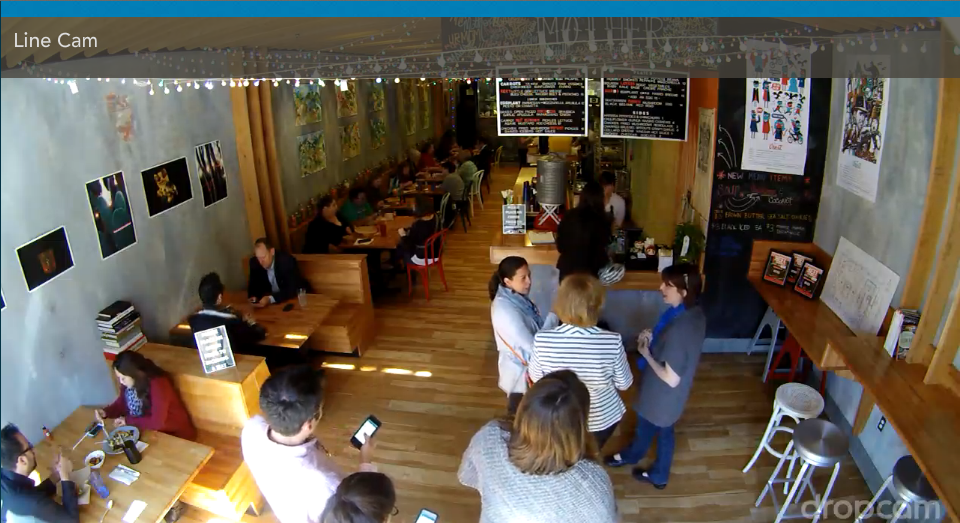 Mother fans, your wait is over. Thanks to the live-streaming "line cam" that the popular downtown vegetarian restaurant broadcasts on its website, patrons can now monitor the busy lunch and dinner rushes from their laptops before heading over.
Ryan Donahue, co-owner of Mother, says the idea came from Pizzeria Delfina in San Francisco, which in 2013 installed a Dropcam focused on its chalkboard waiting list. Tat's Delicatessen in Seattle and the New York-based cult burger chain Shake Shack have also installed line cams in recent years.
"A lot of restaurants maintain cameras; not a lot of them put them up for the public to see," Donahue says, adding that Mother's camera doubles as security for the restaurant. "We get so many calls for reservations but we just can't accommodate them with the size of our restaurant, so this allows people to just kind of peak in and see if we're busy or not."
If you're dining at Mother at dinnertime and you're wary of being caught on candid camera, you can request to be seated out of view, as some regulars have already (the restaurant employs a seat-yourself policy during lunchtime).
Donahue says that plans for a kitchen cam are also in the works so that patrons can see the hustle and bustle as executive chef Mike Thiemann and his crew prepare dishes. Meanwhile, you'll be able to spot the front-of-the-house staff getting in on the act. "A lot of times after we close, we'll play music and you might catch somebody dancing," says Donahue.
1023 K St. 594-9812. The line cam can be viewed on computers at mothersacramento.com.