10 fun places to explore for free on Sacramento Museum Day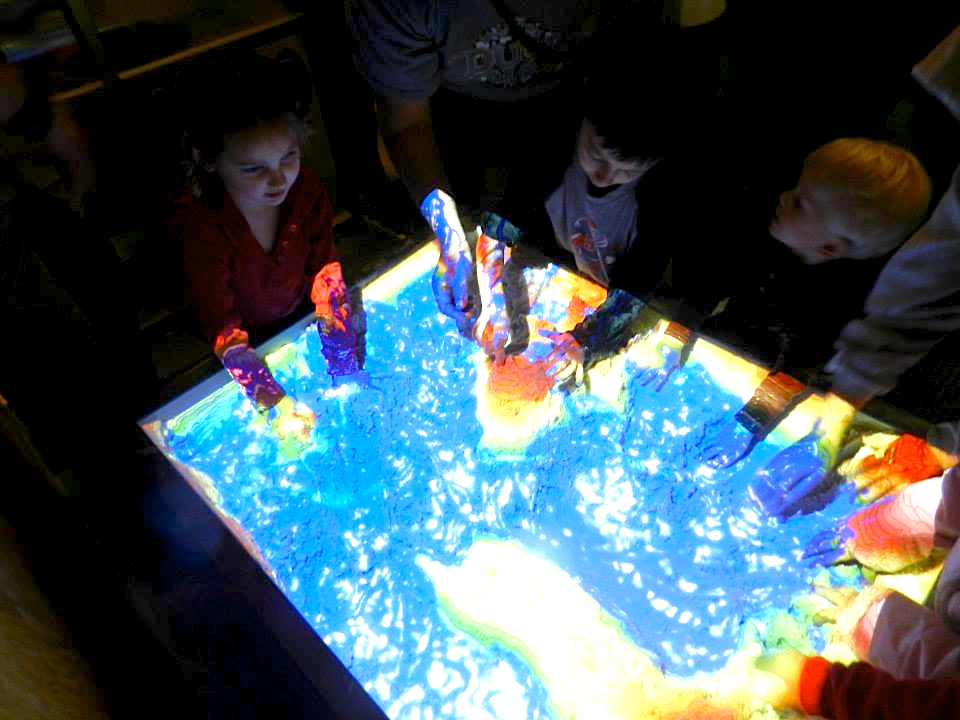 More than two dozen museums, galleries and cultural centers will open their doors Saturday, Feb. 4, with free admission from 10 a.m. to 5 p.m. for this year's Sacramento Museum Day. From gold panning to a historic scavenger hunt, here are 10 ways to make the most of the region's annual cultural deal.
California Automobile Museum
Be among the first auto enthusiasts to check out a British sports car exhibit that opens here on Sacramento Museum Day, featuring vehicles from across the pond dating back to the 1970s. Or catch the special exhibit Live Free: California Motorcycle Culture, which showcases many makes and models of the two-wheeled vehicles, from Harley-Davidson to Honda, and documents how a subculture was formed within the state. The museum will have food for sale, kids activities and, as always, celebrity cars like Gov. Jerry Brown's 1974 Plymouth Satellite and Linda Ronstadt's 1982 Porsche 911SC. 10 a.m.-5 p.m. 2200 Front St. 442-6802. calautomuseum.org
California Museum
This downtown museum is offering free hands-on activities during Sacramento Museum Day, including a project that allows visitors to research their family history and take a photo in a selfie booth for a chance to be featured in the Unity Center exhibit opening this summer—a 4,000-square-foot gallery that will celebrate the state's diverse cultures. Plus, check out a map of the California missions, or the popular California Hall of Fame exhibit, with stories and artifacts from activists, celebrities and trailblazers like Harrison Ford, Steve Jobs, Maria Shriver, Elizabeth Taylor and Clint Eastwood. 10 a.m.-4 p.m. 1020 O St. 653-7524. californiamuseum.org
California State Library
Take a behind-the-scenes peek at some of the Golden State's most treasured artifacts during a historically themed scavenger hunt at the California State Library, where docents will help you search for documents and relics scattered throughout its halls on a day of the week when the facility is usually closed to the public. Take in the splendor of the the Stanley Mosk Library and Courts Building, which reopened in 2014 after four years of extensive renovations; check out a 3-D photography exhibit; and browse an interactive display of ephemera like vintage state fair posters from the library's catalogue. On the third floor, you can see a special exhibit featuring editorial cartoons from publications like The Sacramento Bee and bygone magazines like San Francisco's The Wasp, which dates back to the 1800s. 10 a.m.-4 p.m. 900 N St. 654-0261. library.ca.gov
Old Sacramento Schoolhouse
Although this historic point of interest, modeled after Yolo County's 1884 one-room Canon School, is always free to explore, it will open its doors for special programming during Sacramento Museum Day, inviting young learners to settle in for an old-fashioned chalkboard lesson from teachers dressed in period attire. Little ones will learn all about the "gold men" who rushed toward the city with their families in the mid-1880s while they sit in vintage school desks. Don't miss the complimentary cake and refreshments, or souvenirs like sunbonnets and old-timey parchment scrolls depicting "rules for teachers." 10 a.m.-4 p.m. 1200 Front St. 483-8818. oldsacschoolhouse.scoe.net
Powerhouse Science Center
Science rules at the Powerhouse Science Center. On Feb. 4, the museum will set up four carts where visitors waiting for entry into the museum can partake in live demos related to the current "Eat Well, Play Well, Live Well" exhibit. Once inside, kiddos can learn more about the characteristics of on-site animals like turtles, rabbits and owls, or cop a photo op with Sacramento River Cats mascot Dinger from 2:20 to 2:40 p.m. After a full day of learning and museum-exploring, scientists of all ages can head over to the Squeeze Inn's food truck and nab a famous Squeeze with Cheese burger. 10 a.m.-4:30 p.m. 3615 Auburn Blvd. 808-3942. powerhousesc.org
Roseville Utility Exploration Center
During the center's Bird and Bug Bonanza, young explorers will have a field day exploring Cruddy Creek during an interactive creek crawl or joining the Bug Squad to learn about creepy-crawly insects. They can settle in for story time at the Riley Library, snap a selfie with the museum's mascot, Ladybug Girl, or build their own wooden birdhouse with pre-cut cedar planks (for a $10 fee). Little explorers can also win prizes, like bug-themed school supplies, by playing games that integrate lessons on topics like pest and water management. Don't forget to pick up your free packet of California poppy seeds on your way out. 10 a.m.-2 p.m. 1501 Pleasant Grove Blvd. Roseville. 746-1550. roseville.ca.us
Sacramento Children's Museum
This fun spot is bringing back its popular Mission Imagination on Sacramento Museum Day, during which little ones can crawl inside a wooden box to enter the museum's "control center" and access their day's "missions," like high-fiving other guests or drawing each other's outlines in chalk. Kids can also create their own landscapes in an augmented reality sandbox or imagine their own metropolis with skyscrapers and boats at the Cityways table. Even the youngest of visitors can have fun in the Baby Bloomers space, where they can play dress up and plant their own flower. 10 a.m.-5 p.m. 2701 Prospect Park Dr. Rancho Cordova. 638-7225. sackids.org
Sacramento History Museum
Step back in time at this museum in Old Sacramento, where you can learn to pan for gold or take the outlaw route at a historic 19th century print shop by making your own "Wanted" poster with photos of family and friends. On view is "Place & Replace: The Making of Old Sacramento," a multimedia display that explores the district's mid-century redevelopment, from its seedy reputation in the 1950s and '60s to its transformation into an iconic tourist destination. 10 a.m.-4 p.m. 101 I St. 808-7059. sachistorymusuem.org
Sojourner Truth African Heritage Museum
Housed inside the Florin Business Arts Complex, this museum holds an African marketplace every Saturday with artisans peddling their wares and cuisine from African nations. On Feb. 4, the museum will also host a panel discussion with a few local hip-hop artists on the origins of the music genre. Throughout the day there will be guided tours of the space's over 2,000 square feet of murals, featuring colorful images of Sojourner Truth, Egyptian pharaohs and African villages. 10 a.m.-5 p.m. 2251 Florin Rd. 320-9573. sojoartsmuseum.org
Verge Center for the Arts
The ever-colorful Verge Center for the Arts gets even more so on Sacramento Museum Day, when visitors of all ages are invited to dabble in the processes of printmaking, monoprinting, coloring and weaving. And if you're feeling color-saturated after all that art-making, then the museum's current exhibit, "We Buy White Albums" by Rutherford Chang, which features over 1,600 copies of the Beatles' 1968 White Album displayed as wares in an all-white record store, will bring a dose of serene joy to your day of museum going. 2-6 p.m. 625 S St. 448-2985. vergeart.com
For a full list of participating venues and more information, visit sacmuseums.org.
You Might Also Like
Art Hotel creators release coffee-table book (plus, an update on ArtStreet)
Coloring Outside the Lines: how Sacramento nabbed its Koons sculpture
Back to the Future: 8 local time capsules and their stories