9 events worth tapping into during Sacramento Beer Week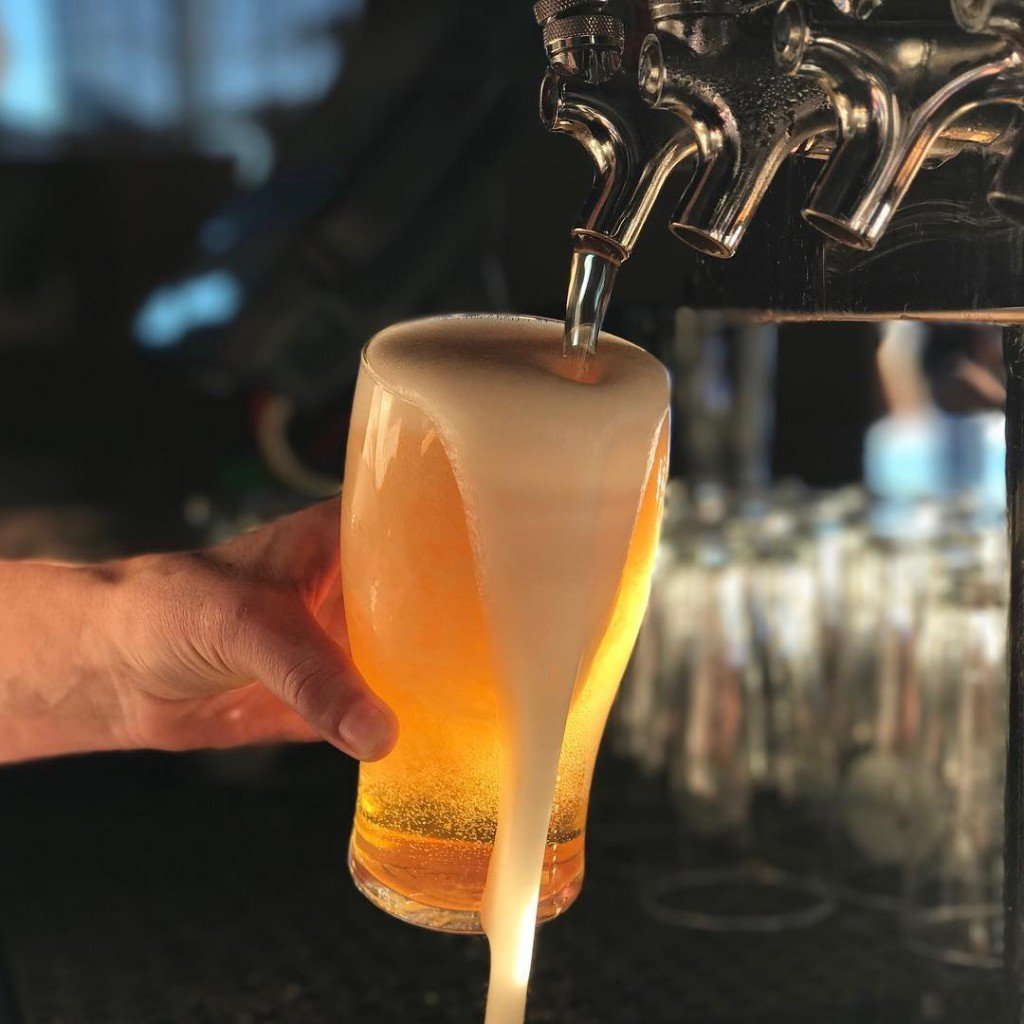 The capital city is about to get hopping, as Sacramento Beer Week, our region's largest brewfest, takes place May 10-20. Featuring over 80 local breweries and more than 300 events, the 11-day-long pint-a-palooza will include everything from new beer release parties to churro-and-beer pairings.
The Sacramento Area Brewers Guild will kick off the festivities at West Sacramento's River Walk park on May 10 with the Sac Mac + Beer Review, where breweries like New Glory Craft, Elk Grove's Flatland and Roseville's The Monk's Cellar will pair their beers with mac and cheese creations, specifically concocted for the occasion by chefs from restaurants like Localis, Boulevard Bistro and Heckle Alehouse & Eatery. Beer-lovers will also receive commemorative glasses filled with suds from more than 40 other brewing companies including Berryessa, Fort Rock and Bike Dog.
Once you've whet your palate and developed a thirst for more craft brews, head to Rocklin's Quarry Park on May 11 for Loomis Basin Brewing Company's first-ever Placer County Rocks music festival, where local reggae groups Island of Black and White, One Love Nation and ZuhG will bring the grooves to the park's Platinum Living Amphitheater as attendees sip on $7 pints and cans from Hillenbrand Farmhaus, Moonraker and Knee Deep breweries.
If you feel like burning off some of those empty calories, lace up your running shoes and head for the starting line at New Helvetia Brewing Company's fifth annual Beer Week 5K on May 12. At the end of this 3.1-mile course through Land Park, runners will be treated to music from Placerville-based bluegrass and funk quintet Red Dirt Ruckus, craft ales and other beers from the brewery's main menu, as well as swag bags, stuffed with samples from Kind snack bars and discount vouchers to eateries like Dad's Kitchen and RC Pizza Wagon.
Spend the rest of the day at Crooked Lane Brewing Company in Auburn, sampling its first-ever release of beer cans, which include the citrusy triple IPA Swamp Goddess and the New England-style IPA Fog of Dreams—born in collaboration with Drake's Brewing Company from San Leandro.
Add some south-of-the-border flavor to Mother's Day this year at Tank House BBQ & Bar's Cerveza Sunday on May 13, at which the midtown establishment will pair specially made loaded tater tots and Tex-Mex tacos—piled with guacamole and pulled pork or beef brisket—with eight craft brews on draft, like a Mexican chocolate stout from San Diego's Belching Beaver Brewery, Dust Bowl's sea salt and lime lager, Taco Truck Lime, and Two Rivers Cider Co.'s avocado cider.
Jackrabbit Brewing Company will also look toward our southern neighbor for inspiration on May 19, serving freshly made cream-filled churros and pairing them with four uniquely flavored ABV imperial stouts (at around 10 percent each), including mint, peanut butter, salted caramel and coffee.
Those with a sweet tooth can join Final Gravity Taproom & Bottleshop on May 15 for its fifth-annual beer and cupcake pairing, where the Roseville taproom will marry four of the menu's 5-ounce draft beer samples with four different miniature treats from nearby Smallcakes Cupcakery.
For every adventurous soul who ventures to Beer Week for the experimental new flavors, there is a traditionalist who just want a good beer and some harmless gaming. On May 17, Porchlight Brewing Company will conjure nostalgia with a Nintendo 64 Super Smash Bros. tournament. A total of 24 two-player teams will vie to fight their way to the top of the leaderboard while sipping on the brewery's beers on tap, including Malinois Belgian ale, Grandma's Kitchen Sour and Bro Church Baltic porter.
Bike Dog Brewing Company will close out this year's celebration with Shred Dog, a two-hour, 20-mile dirt and gravel bike ride through West Sacramento. Afterward, participants can kick back at the taproom for lunch with friends (both two- and four-legged) and recharge with its citrusy Dog Year IPA, the boozy, chocolaty Brewers Tap stout or toffee-and-toast-infused Raef Rye Porter. Patrons can also donate $5 to benefit the Sacramento Area Bicycle Advocates.
For more information on specific events and to purchase tickets, visit sacbeerweek.com
You Might Also Like
Eat and shop your way through these 10 great farmers' markets around the region
Creative ways to get in gear during National Bike Month
Solomon's Delicatessen to open this spring in Davis