A New (and Free) Outdoor Film Festival Runs Through October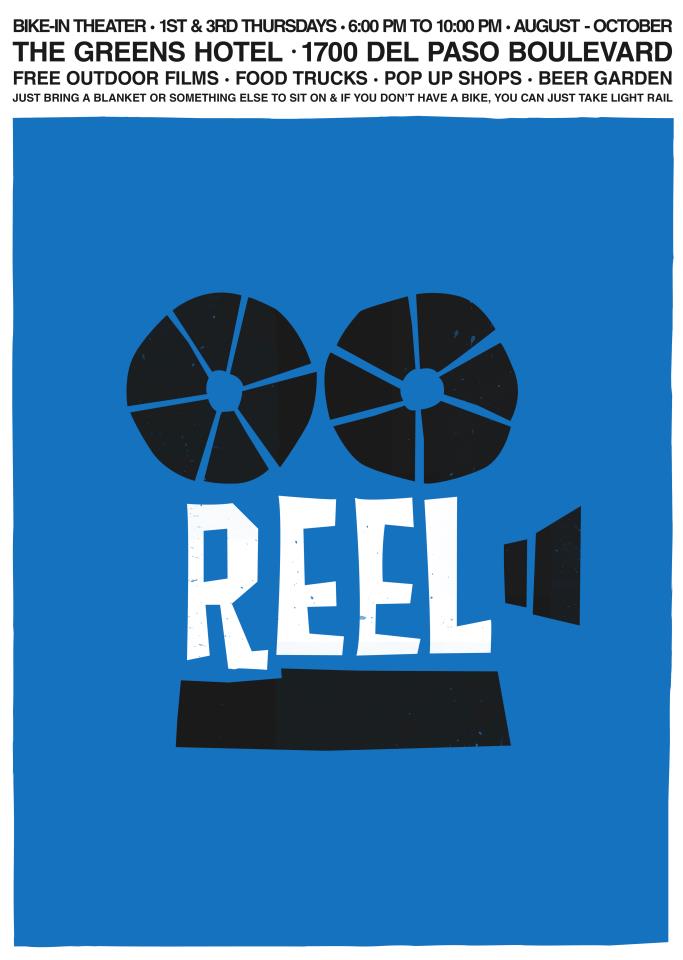 See some big Hollywood stars—from Harrison Ford to Brad Pitt—under the stars at Reel, a brand-new (and free) outdoor film festival in Sacramento taking place on the first and third Thursdays in August, September and October at North Sacramento's stylish and eco-minded Greens Hotel.
The screenings will start shortly after sunset (at approximately 8:30 p.m.) and begin with a bang on Aug. 2 with Steven Spielberg's action-adventure classic Raiders of the Lost Ark, which marked the first time Harrison Ford donned the now-famous fedora as archeologist Indiana Jones. Then Aug. 16 features the 2001 film Dogtown and Z-Boys, which tells the tale of the influential 1970s Zephyr skateboarding team and won best documentary at the Sundance Film Festival and Independent Spirit Awards. In September, Reel will screen Best in Show, Christopher Guest's 2001 canine-contest satire which chronicles the pooch-obsessed competitors at the Mayflower Kennel Club Dog Show (Sept. 6), and Waste Land, the 2010 Oscar-nominated documentary about Brazilian artist Vik Muniz and the creation of his mosaics using materials that scavengers collected at a massive landfill in Rio de Janeiro (Sept. 20). Finally, October brings director Guy Ritchie's crime caper Snatch, with Brad Pitt and Benicio del Toro (Oct. 4), and the Oscar-nominated documentary Exit Through the Gift Shop, which was directed by renowned British street artist Banksy, who also stars in the
film (Oct. 18).
Prior to the screenings, a rotating cavalcade of local vendors will set up shop starting at
6 p.m., including Heart Clothing Boutique, Toro Quality Goods and mobile store Gypsy. Also on hand will be an array of food trucks like Heavenly Dog and Wicked 'Wich, as well as a beer garden from Track 7 Brewing Company, and artisanal push pops from Popcycle Creamery, whose frozen treats include gourmet flavors like curry popcorn, goat cheese cherry and peach cobbler.
The Greens Hotel, 1700 Del Paso Blvd. (Given the venue's environmentally friendly focus, ample bike parking and easy Light Rail access, Reel has adopted a "bike-in theater" philosophy.) The film festival is for ages 21 and over. For more information, visit Reel's Facebook page.