A new e-book highlights Sacramento's buzzy craft cocktail scene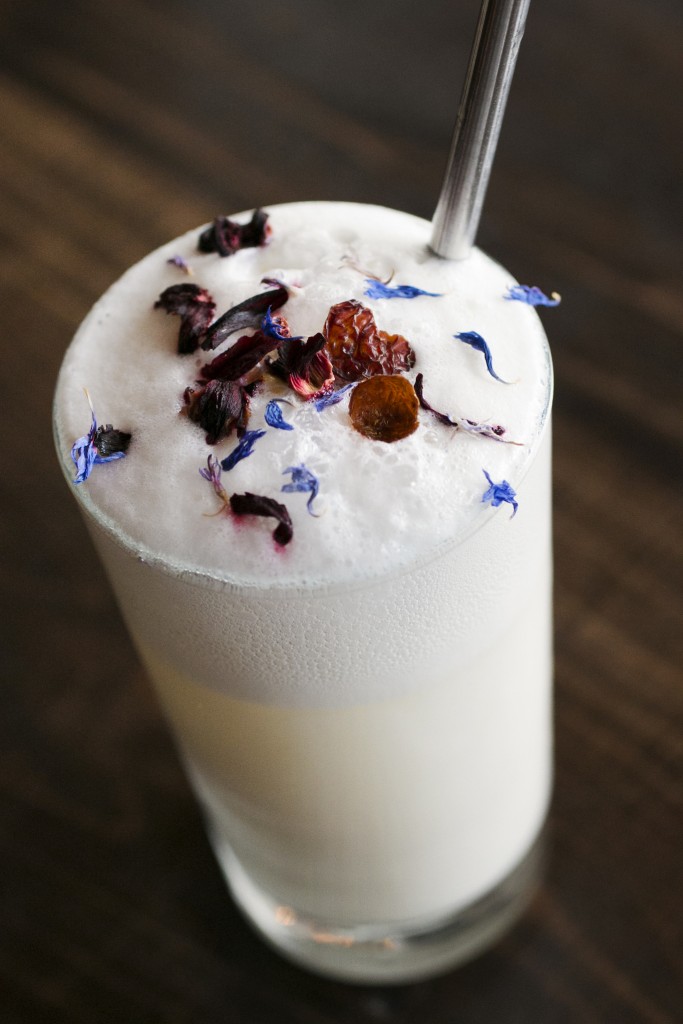 A new e-book by Sacramento-based food writer Garrett McCord and food photographer Callista Polhemus raises a glass to the local mixology scene.
Stewards of Spirits: A Collection of Sacramento Cocktails and the People Who Make Them, which debuted in August during Sacramento Cocktail Week, features dozens of area bartenders and their creative libations, while providing tips for making drinks at home.
"There's a lot of attention on the chefs in Sacramento," says Polhemus. "But there's an amazing bar culture [here] as well, and we thought it would be cool to highlight that aspect of the restaurant industry." Adds McCord, whose work has appeared in The New York Times and Gourmet, "People know a lot of their favorite chefs by name in this town. But they don't know as many of the best bartenders, so we wanted to put them front and center."
Stewards of Spirits spotlights 26 mixologists—including Ella bar manager Chris Dooley, Hook & Ladder beverage director Chris Tucker, and Zeph Horn of Hawks Provisions and Public House—and offers recipes of both classic drinks like the Old Fashioned and Harvey Milk Punch, and inventive takes on crowd-pleasers, such as a margarita with caramelized pineapple and jalapeño, plus unique concoctions like Horn's Falco Float (McCord's favorite), which comprises rye whiskey, Sambuca and a hearty stout poured over root beer ice cubes and topped with cream.
"All of the bartenders are so different in personality that they brought a huge diversity of different cocktails," says McCord.
With the help of the Sacramento Chapter of the United States Bartenders' Guild, McCord and Polhemus created Stewards of Spirits as a fundraiser for the Food Literacy Center, whose programs educate children about nutrition and healthy eating habits, and all proceeds from its sales go to the Sacramento-based nonprofit. The book, which costs $10, is available for purchase on the Food Literacy Center's website and its creators hope to update it with new recipes and interviews with bartenders every year in time for Sacramento Cocktail Week.
"I hope that people are inspired and find some passion in terms of making cocktails at home on their own, to take that to the next level," says Polhemus. "It could end up possibly pushing the envelope for our local bartenders, as well, if they have more knowledgeable guests drinking their cocktails. Hopefully that will elevate the [cocktail] culture here in Sacramento even further."
You can purchase Stewards of Spirits at foodliteracycenter.org, and stay up to date on Sacramento's craft cocktail scene by visiting Garrett McCord's new blog, Coupe de Grace, at coupdegrace.net.
You Might Also Like
A new local canned cocktail company launches a Kickstarter campaign
Jewish Deli to open on 700 block of K Street
Comeback Cadillac: Poor Red's Bar-B-Q reopens in El Dorado