A new food competition spotlights barbecue and beer in Land Park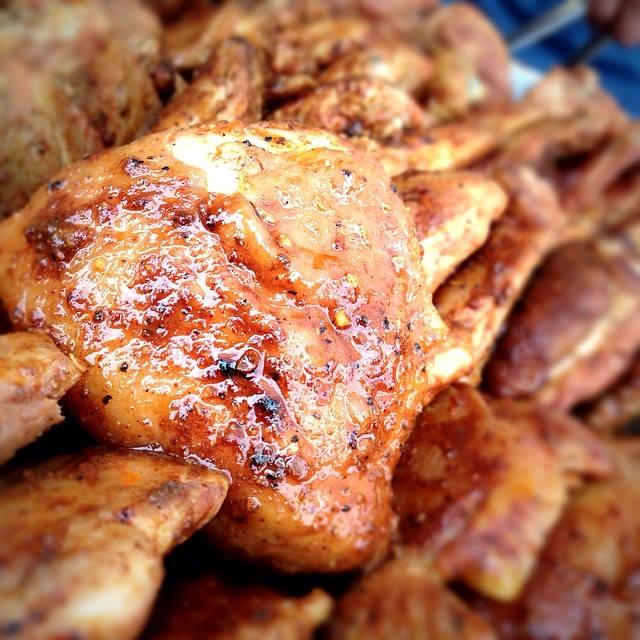 Beer will be flowing and meat will be smoking this Saturday at an inaugural barbecue competition and fundraiser for the Sacramento Artists Council.
Follow the aroma to William Land Park on Sept. 6 for Smoke on the River, where 40 competitive barbecue teams—30 of which comprise Kansas City Barbecue Society members who are hoping to earn the title of Grand Champion in the Society-sanctioned part of the day's competition—will be smoking copious amounts of chicken, ribs, brisket and pork, using their best dry rubs, sauces and other best-kept BBQ secrets.
The judges will score each entry based on taste, appearance and texture. Awards will be given for the best of each meat category, but the Grand Champion winner will earn a place in a drawing to compete next month in the pinnacle of barbecue competitions–the Jack Daniel's World Championship Invitational Barbecue in Lynchburg, Tenn.
Teams will include Lincoln's own Black Betty BBQ, made up of the father-son duo of Ray and Tyler Campbell. "We love to experiment, and we have kind of our own style," says Tyler Campbell, who says the team has thrived applying Texas and Kansas City barbecue traditions to specialties like ribs and tri-tip. "We really enjoy cooking, and we're just looking to have a good time."
Also in the hunt is the Sacramento-based Pipin' Hot Smokers, the Santa Clara-based M.A.C. BBQ Shack (which includes Sacramento native John Valenton) and the deceptively monikered Too Ashamed to Name, which competed in the 2012 Jack Daniel's Invitational and won the Grand Champion prize at last month's Brentwood Cook Off & Car Show. Scott Hares, who competes on the San Jose-based squad with his wife, Pam, says he hopes to return to Lynchburg by way of Sacramento.
"You have one bite to impress a judge, so you have to pack a lot of flavor in," Hares says. "You really have to have a good balance of sweet, savory and a little bit of heat. The trick is finding a good balance that hits all the notes without any of the notes being predominant."
Attendees can vote for their choice of best pork butt and beef brisket and also taste beers from more than 20 breweries, including locals New Glory Craft Brewery and New Helvetia Brewing Company.The event is co-sponsored by The Grid Agency and Dad's Kitchen and proceeds will support grants at Sacramento Artists Council, which funds volunteer efforts to establish art and music programs for public schools.
$22.50-$48.50 in advance; $27.50-$53.50 day of event. Saturday from noon to 5 p.m. William Land Park. Freeport Blvd. and Sutterville Rd. smokeontheriversac.com