A new local canned cocktail company launches a Kickstarter campaign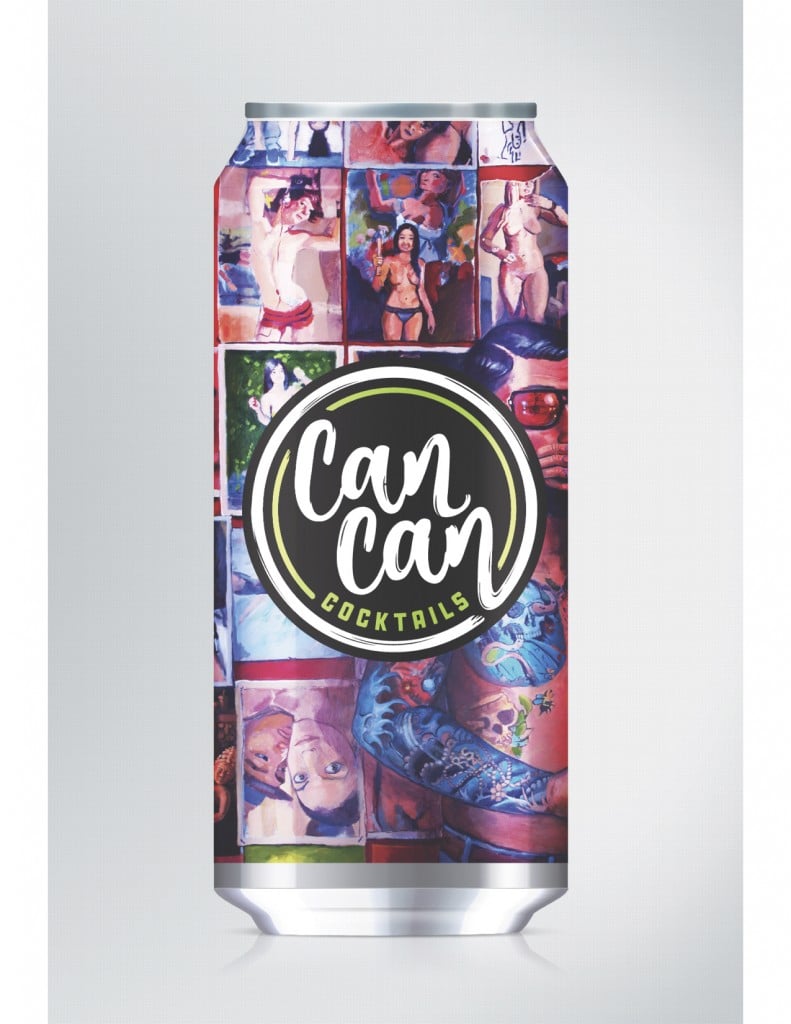 Can Can Cocktails, a new Sacramento-based company created by Grange Restaurant & Bar head bartender Ryan Seng, intends to produce and sell craft cocktails in aluminum cans with the help of funding from a Kickstarter campaign.
"I always thought it would be great to have a really great cocktail in a can," says Seng, who was inspired by the popularity of canned cocktails in Europe as well as the release of canned cocktails last summer by San Diego's craft beer giant Ballast Point. "I don't do gluten so I don't drink beer, and I'm always jealous of people who can pop open an aluminum can and enjoy a really good drink out of it. It would be nice to [pop open] a gin and tonic."
The Kickstarter campaign launched Feb 20, and Seng will host a kick-off party dubbed Can It! on March 4 from 6-10 p.m. on the Metropolitan Terrace at the Citizen Hotel. The evening, which is free to attend, will feature can-can dancing from the L.A.-based pinup troupe Satin Dollz, and tunes from local jazz band Boomtown Trio (Seng's daughter's band; she plays tenor sax) and DJ Shaun Slaughter, as well as eats from Grange's executive chef Oliver Ridgeway.
Attendees will also have a chance to taste Can Can's five cocktails ($8 each), which will include Jenny and the Mule, Seng's take on a Moscow Mule with Meyer lemon, lime, mint and local honey; a bourbon and root beer cocktail called the Boar's Bourbon Sarsaparilla; the Can Can gin and tonic; the Shady Lady Old Fashioned (Seng used to work with the team behind the R Street saloon); and a not-yet-named beverage using all Sacramento-based ingredients, including Gold River Distillery's Wheel House Vodka and local produce.
Seng plans to have the Kickstarter campaign's main web page projected live so people can donate at the party. The campaign's goal will be $10,000, which, if fully funded, will be put toward licensing and initial production of the cocktails. Seng hopes to market Can Can to outdoor concerts, sports arenas and restaurants.
As part of the campaign rewards, Seng—who is also an artist and designed the Can Can label—will offer about 20 paintings and drawings that folks can place dibs on if they donate $250 or more. Each cocktail will display his artwork as well.
"It's like my whole life coming together," he says. "I'll have my artwork on the label and my drinks in the can."
The Kickstarter campaign will continue until March 21. The kickoff party will take place on March 4 from 6-10 p.m. at Metropolitan Terrace at The Citizen Hotel (926 J St.) Visit cancancocktails.com for more information.
You Might Also Like:
Our roundup of 10 amazing local Instagrammers
​Sactown's preview of Sacramento's 10th annual Fashion Week
Sactown's scoop on The Good Scoop ice cream shop opening in Davis