A new Mexican restaurant set to open in Cesar Chavez Plaza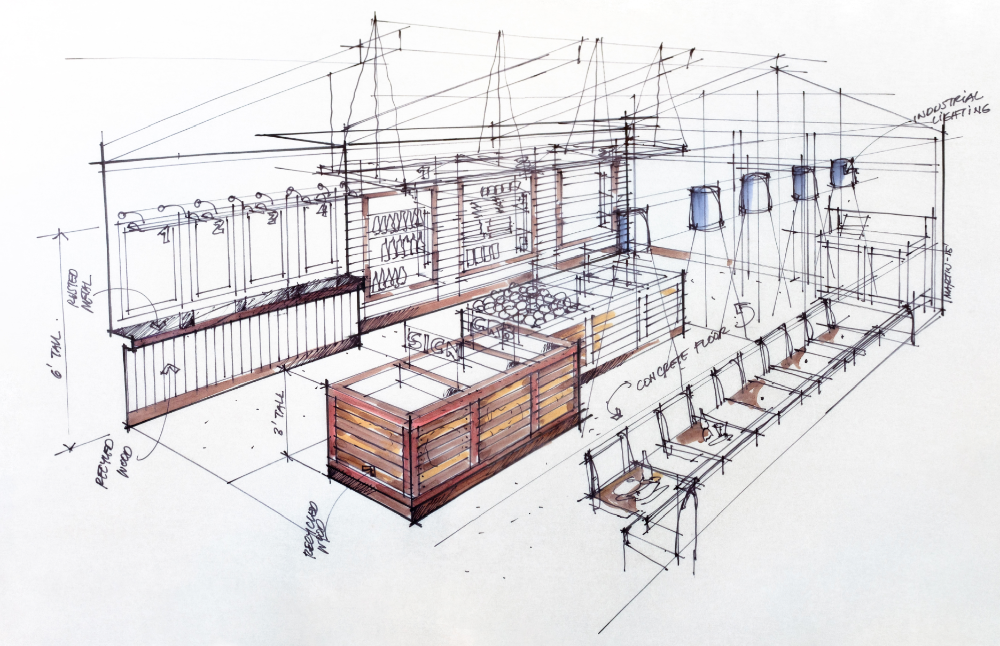 Cesar Chavez Plaza will soon be home to a new restaurant from Tequila Museo Mayahuel owner and restaurateur Ernesto Delgado.
Delgado—who is also launching the forthcoming Mesa Mercado in Carmichael's Milagro Centre—plans to bring La Cosecha, a casual Mexican restaurant with a full bar, a daily market and grab-and-go selections like salads and sandwiches, to Cesar Chavez Plaza by May 2016.
La Cosecha, meaning "the harvest" in Spanish, will occupy the building on the west side of the park, which, until December 2014, housed the casual lunchtime eatery Café Soleil. Delgado will operate the restaurant as an extension of Mayahuel, in partnership with the City of Sacramento, Downtown Sacramento Partnership and the city's Parks and Recreation Department, with financing from Golden Pacific Bank, in a combined effort to activate the park.
Inspired by a recent trip to Guadalajara, Delgado hopes to invigorate the plaza into a place where Sacramentans would think to meet for a date, a business meeting, or simply to hang out and grab a taco and a beer. "Most plazas in Mexico are the centers of the whole town and this is the center of Sacramento," Delgado says. "I'd like to bring the hustle and bustle of Mexico [to the park], because in Mexico, everything happens at the plaza—everything!"
La Cosecha's menu will pay homage to the flavors of Mexico, but will incorporate Sacramento's legacy as America's Farm-to-Fork Capital by utilizing local, sustainable food sources and offering gluten-free and vegan-vegetarian options.
Menu staples at the restaurant—whose starting hours will be from 7:30 a.m.-9 p.m., and will operate as a counter-service eatery—will include tacos (think grilled fish topped with shaved cabbage salad, oranges, garlic aioli and avocado crema), salads (like a La Cosecha house salad with queso fresco, red bell peppers, pumpkin seeds and cilantro lime dressing), and soups, including Mayahuel's popular roasted creamy poblano.
The breakfast menu will highlight items like egg tacos (with ingredients like spinach and roasted corn) and made-to-order plates featuring eggs from Vega Farms in Davis served with condiments like roasted corn relish or lime crema, as well as coffee from Sacramento's Pachamama Coffee Cooperative. A happy hour menu with antojitos, or small plates, such as the Cesar Chavez torta (a Mexican-style sandwich comprising refried beans, sour cream, pickled peppers, avocado and a choice of meat) will be offered during the afternoon.
The existing building will be remodeled to accommodate 40 seats inside, as well as a 22-seat taco bar that will begin indoors and continue onto a covered patio along the 9th Street side of the park—one of three patios (each with a fire pit and couches to create a relaxing atmosphere) that make up the 5,000 square feet of added outdoor dining space.
The interior of La Cosecha will fuse Mayahuel's Mexican-inspired decor with the farm and harvest concept, Delgado says. Large murals behind the indoor and outdoor bars—which will serve local craft beers, wine and cocktails like margaritas and sangria—will depict scenes of harvest; warm cherry wood tables and chairs will be placed throughout the dining room, as will wooden crates holding farm-fresh produce; and the restaurant will feature hanging Edison bulb pendant lamps and vintage lanterns.
Delgado also envisions La Cosecha to be a part of festivities currently held in Cesar Chavez Plaza like the Concerts in the Park and the farmers' market during the summer months. He also intends to host his own events—one idea is to potentially have a guest chef prepare a dinner each week that incorporates produce found that day at the Wednesday farmers' market.
"This is an iconic plaza that needs to have something that represents Sacramento," says Delgado. "I think that by providing a beautiful concept that goes with everything, it's going to [help] activate it."
Keep checking for more updates at sactownmag.com
You Might Also Like:
Our recent blog about Blackbird restaurant reopening downtown
Sactown's guide to Sacramento's best hot chocolate
Our April article about the upcoming Mesa Mercado