A new Sacramento guide app to launch this summer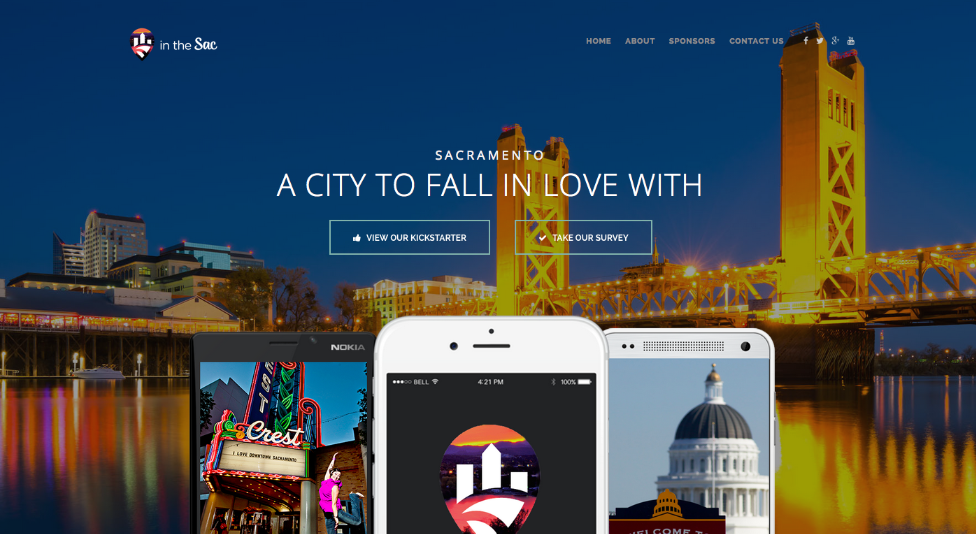 The launch of a new locally themed app was announced today at MetroEdge's 2015 Emerge Summit.
"In the Sac" will be an insider's guide to Sacramento for locals and tourists alike, says app co-founder Jessica Kriegel, who met business partner Eric McIntosh at last year's Emerge Summit. The two decided to create the app as a way to access the growing civic pride in Sacramento and give newcomers and visitors a way to experience the culture of the city like true Sacramentans.
The app will feature two sections: The first will link to events listed on the online calendar Sacramento365.com so users can find out what is happening in the area. The second will present "virtual curated tours"—based on votes from the public for places that fall into one of four categories: Farm-to-Fork, Happy Hour, Art and Neighborhoods. The voting starts today on the app's website, inthesacapp.com, and will be ongoing. So when someone using the app wants to find a great happy hour or cool farm-to-fork restaurant, the recommended spots will pop up.
Development for the app is currently under way, and it is expected to launch this summer.
Armed with the tagline, "Of Sacramento, By Sacramento, In Sacramento," Kriegel says she and McIntosh—along with their partners (the Downtown Sacramento Partnership, Walk Sacramento, CADA, Midtown Business Association and the Sacramento Convention & Visitors Bureau)—hope to spread the word about the many things the city has to offer.
"Sacramento has this amazing group of young, excited, innovative people who have a ton of civic pride," says Kriegel. "What I want people to tap into with this app is how much love there is for Sacramento here and how you can find [that sense of] community."
For more information, including how you can support this project on Kickstarter, visit inthesacapp.com.
Related Links
Paragary's to reopen in May
Insight Coffee, Magpie Café and others to open in new midtown complex
Local favorites and visiting stars announced for 2015 Sacramento Music Festival