A sneak peek at London, the Euro-chic nightclub to open downtown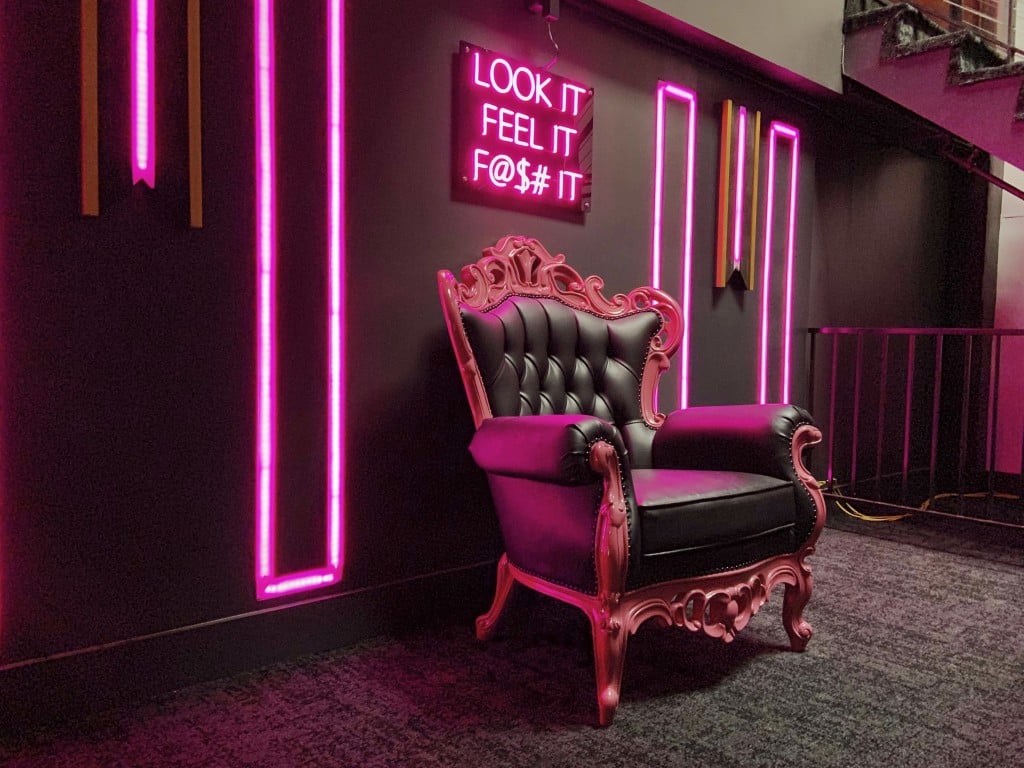 Update: London will soft-open on Thursday, Oct. 10, with a grand opening planned for next month. Its hours of operation will be Thursdays through Saturdays from 9:30 p.m.-1:30 a.m.
********
London, a new downtown nightclub, is set to open its doors on 10th Street near J in late August or early September.
Its name an homage to posh British lounges, the club will fill a multilevel space left empty by Parlare Euro Lounge, which closed in August 2017. London's three owners—Frank Yan (co-owner of downtown's Kicx Unlimited sneaker store), his sister Sandra (both of whom were born in London) and her husband Hendrick Crowell (a local attorney and DJ, aka Stylus)—tapped Mitra Gholani of San Francisco design firm Deleap, who crafted the look of San Francisco nightlife mainstay Temple, to give the club a sleek, modern feel.
"We wanted something cozy, and in the end we settled on something between classical design and art deco," Gholani says.
Starting on the club's 1,154-square-foot first floor, patrons can grab drinks at the bar, which features a black-and-white pattern etched into the bar wall, and then snag a seat at one of the chic blue-and-gold couches.
Club-goers can wander up to the mezzanine level, where an Instagrammable pink-and-black throne sits below a multicolored LED-lit sign emblazoned with the words "LOOK IT, FEEL IT, F@$# IT." To get your groove on, follow the vibration of the Void Acoustics sound system (coincidentally, a U.K.-based company) to the top-level dance floor where DJs will spin beats as diverse as old school hip-hop and EDM.
In addition to the dance floor, the 2,235-square-foot top level will host a second bar, which will be lit with rows of Edison bulbs and feature a lounge of reservable blue vinyl booths ranged around hexagonal, marble-topped tables.
"We wanted to do something elevated," Sandra says. "We're hoping to bring something a little bit different to Sacramento."
1009 10th St. Follow London on Instagram for updates.
You Might Also Like
The 2019 Sactown Nachos Festival promises to pile on the cheese
New Japanese restaurant Aji Dori opens on R Street
Here's when downtown spots like Solomon's Delicatessen, Kodaiko, KoJa Kitchen and more will open