Art Hotel creators plan to open larger ArtStreet exhibit in February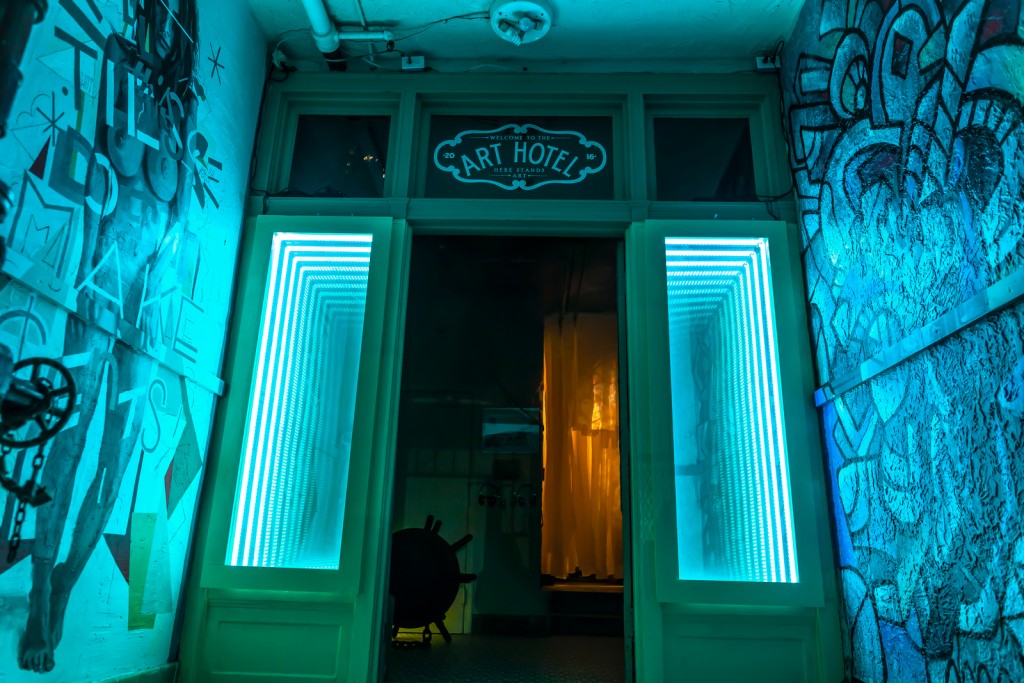 Update 11/18/16: M5Arts has announced the location of ArtStreet, which will take over an industrial warehouse at 300 1st Avenue, within the 32-acre Mill at Broadway development. M5Arts has received over 330 project submissions from artists, both local and international, and has launched a Kickstarter campaign to support the project, which is estimated to cost $150,000. Stay tuned to Sactownmag.com for future details.
M5Arts, the team behind February's wildly successful Art Hotel project, will bring a brand-new, even bigger multimedia exhibition to the streets of Sacramento.
On Oct. 12, the downtown arts initiative released an open call for submissions to ArtStreet, a three-week exhibit that asks "What is a street?" and invites artists to engage with both the tangible purposes of the street, like transportation, and the more symbolic purposes, such as community and the ways in which people come together. Although the location for the show—which will take place next February—has already been determined, it won't be announced publicly until December. The new venue promises 65,000 square feet of space, a whopping eight times the footprint of the original Art Hotel.
The Art Hotel was sited at the historic Jade Apartments, where 130 artists transformed the soon-to-be-demolished building into an exhibition, covering every surface—bathrooms, kitchens and stairwells—in art, including paintings, sculptures, installations and performances. M5Arts estimates that 13,000 visitors toured the show, which was open for just one week. (Click here to see photos of Art Hotel.)
The overwhelming response to the project, which drew visitors from around the state, inspired the team to start conceptualizing their next project.
"[We] reflected on the outpouring of interest from the public, artists and the business community in the exhibition," says Scott Eggert, who handles marketing for the M5Arts team. "We were offered properties all over Sacramento to work with. You could say there was an appetite to build on the conversation started by the Art Hotel pretty immediately."
According to M5Arts co-founder and curator Seumas Coutts, ArtStreet differs from its predecessor in that it is not only physically larger, but will be up for a longer period of time. (The show will be free and open to the public Feb. 3-25, 2017.)
"At the new space the whole idea is to create an environment where people can hang out," Coutts says. "In contrast to Art Hotel, I want people to come in and meet new people, experience things and relax. My main [hope] is that it brings the community together."
Eggert agrees, adding that ArtStreet is currently moving through the approval stages with the city. "It's an ambitious undertaking, but there's going to be a lot more texture to this project," he says.
Check back with Sactownmag.com for updates. For more information about ArtStreet and M5Arts, visit m5arts.com.
You Might Also Like
Five creative installations at K Street's Art Hotel
12 colorful spots around town to take your next Instagram photograph
Nude art heist hits Citizen Hotel's Scandal Bar. Naturally.