Art Hotel creators release coffee-table book (plus, an update on ArtStreet)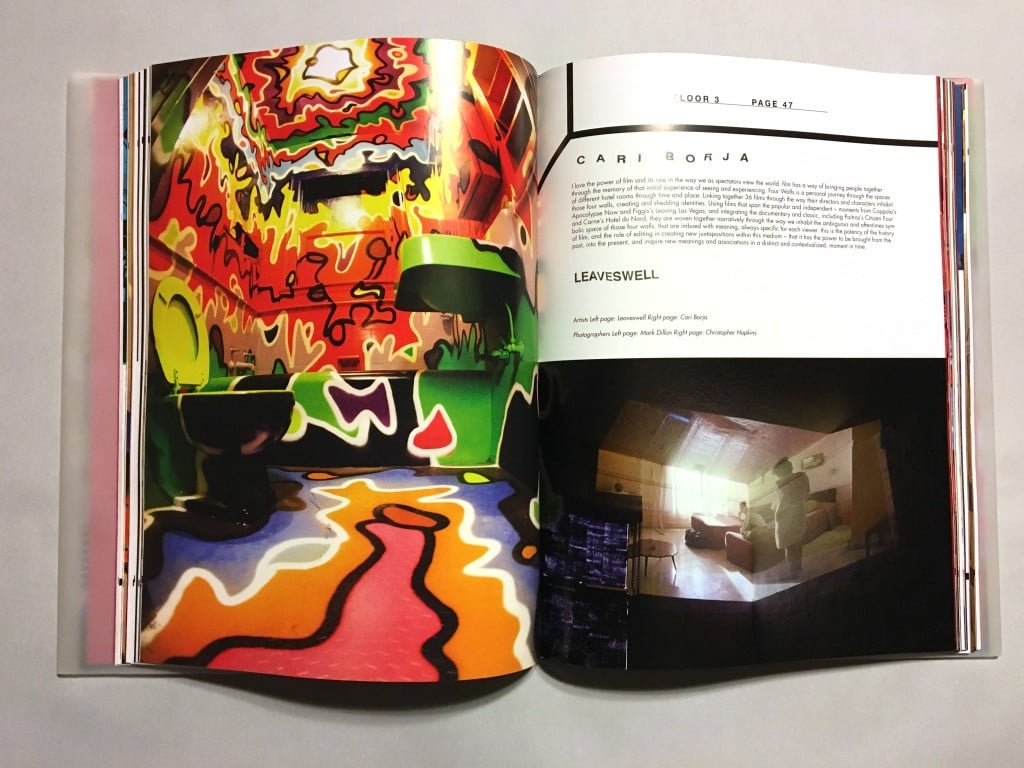 On a recent Friday, the smell of sawdust and the steady beat of indie rock wafted through a massive warehouse off of Broadway, the home of the forthcoming group exhibit ArtStreet, which opens on Feb. 3.
At this same time last year, ArtStreet's organizers, who make up the M5Arts collective, were readying to debut Art Hotel in downtown Sacramento at the historic Jade Apartments, where 130 artists transformed the soon-to-be-demolished building into a larger-than-life exhibition, covering every surface—bathrooms, kitchens and stairwells—with paintings, sculptures, installations and other art forms.
Those striking works are now splashed across 130 pages of a new hardcover book created by the Art Hotel team and set for release Feb. 8., with artist bios and statements accompanying colorful photographs of the exhibit. M5Arts estimates that 13,000 visitors toured the Art Hotel, which was open for just one week (click here to see photos of the project), and the group's co-founder and curator Seumas Coutts says that, like the show, the book was a collaborative effort. Each chapter represents one floor of the five-story hotel.
The book is available for preorder on the M5Arts website for $39, and once it arrives on Feb. 8, it will be sold for $50 online and at ArtStreet. Scott Eggert, a member of M5Arts who acts as the team's spokesperson, says he hopes the Crocker Art Museum and other local retailers will also carry the book.
As for the ArtStreet project, Coutts says it's quickly moving along. M5Arts received over 330 project submissions from artists across the globe, and narrowed the field down to about 80 creatives who are now working around the clock on murals, sculptures and performance pieces within the warehouse.
"It's a museum environment that's not a museum," Coutts says. For example, an outdoor space will house a sculpture garden, lounge areas, movie screenings and a bar and cafe. Inside, there will be a bookstore and two indoor stages hosting musical performances, poetry readings and lectures.
"We're here pretty much 9 a.m. to 12 a.m. every day." Coutts says. "It's all about coming together and making things happen."
For more information and to preorder the Art Hotel tabletop book, visit m5arts.com. Stay tuned to Sactownmag.com for future news on ArtStreet, which will run from Feb. 3-25.
You Might Also Like
Coliseum as Canvas: the artists of Golden 1 Center
The Naked Eye: how Mel Ramos built a career painting nudes and superheroes
Coloring Outside the Lines: how Sacramento landed its Koons sculpture