Beloved Auburn breakfast spot Awful Annie's prepares for big move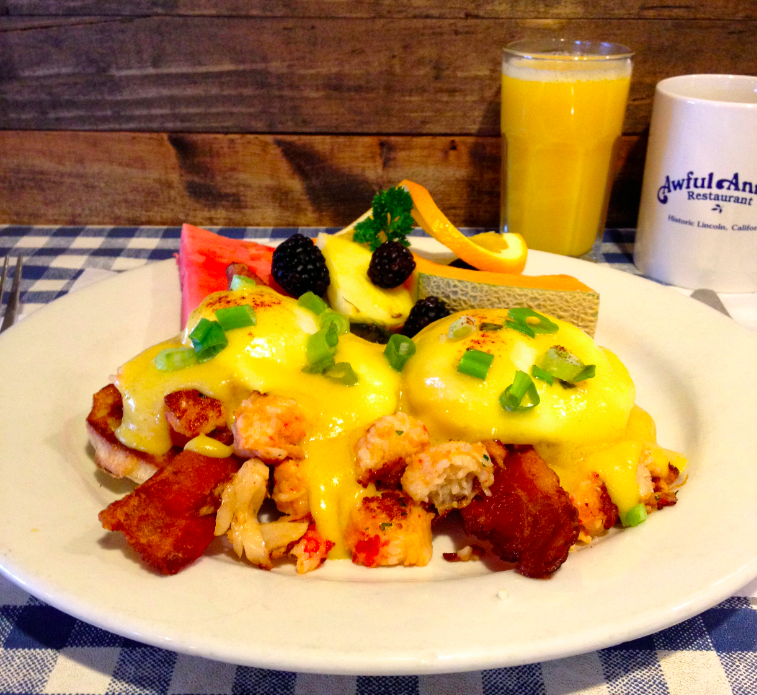 Auburn's long-loved breakfast darling, Awful Annie's, will soon take its leave of Old Town and move to a new home a few miles up the road.
Annie's owners (and husband-and-wife team) Don and Jai Baker are in the process of uprooting the morning meal haven from its current spot on Sacramento Street—where it has stood since 1975—to a building just off Interstate 80 at 13460 Lincoln Way. The new location previously housed the locally iconic restaurant Lou La Bonte's, which closed in November after nearly 70 years.
According to Jai, the building is undergoing renovation, and she and Don are aiming to fully relocate Awful Annie's for an early summer opening. The Lincoln Way site will continue to serve the same menu (which includes the signature Morning Mess, a savory pile of potatoes, cheese and veggies, and deep selections of benedicts and omelets), and though the family-run establishment will be using much of the same décor that is in its current Auburn space (with about 7,000 additional square feet), the fresh digs will incorporate new elements as well.
"There is a large banquet room and we are already booking for holiday parties," Jai says. "The bar will seat about three times the people we can now, plus there will be a bar area with televisions for sporting events."
Baker says some Annie's regulars are up in arms about the eatery leaving its longtime locale in the heart of charming Old Town. (Awful Annie's other location in downtown Lincoln will not be affected by the move.) Nevertheless, she says, she hopes the new spot—with its 70 parking spaces—resolves troubles that persisted in the restaurant's original spot.
"We'll have handicapped access," Baker says. "In Old Town, it has been difficult for some of our customers who have been aging [to visit the restaurant]. They will have full access to the bar, the dining room and the patio."
Baker also says the bar at the new location will carry about 10 beers on tap (they can only carry bottled beers at Annie's now), including a couple of her son Bryan's home brews. The Bakers may even branch into dinner service in the future. For now, though, it's first things first. "We are just focusing on getting open," she says.
160 Sacramento St. Auburn. 530-888-9857. 490 G St. Lincoln. 916-645-9766. awfulannies.com
Related Links
New sports bar and restaurant project underway near downtown arena
A new Italian deli and gelato bar plans April opening
A new restaurant is putting down roots in downtown Auburn