Best Western
The modern steakhouse fare at Meadowlands restaurant makes this former stagecoach stop in Sloughhouse worth hitching up the buggy for a ride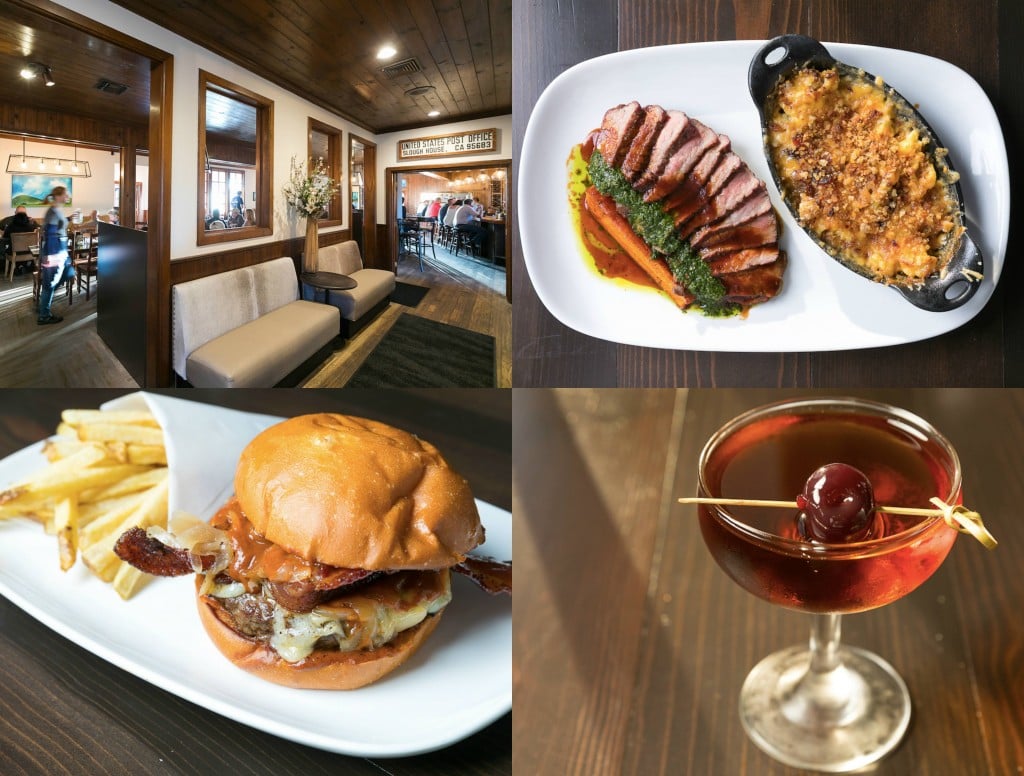 Tahoe-bound travelers on Route 16 have been fortifying themselves at various incarnations of the bucolic Sloughhouse Inn since 1850, but rancher-restaurateurs Ron and Terri Gilliland of Roxy and Lucca discovered the picturesque clapboard building by the side of a babbling brook two years ago when visiting some land they leased for cattle grazing, and fell in love with it. "I've always been enamored of Western history," says Terri. "My great-grandmother knew Buffalo Bill Cody and my dad was a cowboy."
The couple refurbished the historic structure with period flair and reopened it in December as Meadowlands, a rustic steakhouse that showcases the pasture-raised, dry-aged beef from their Lucky Dog Ranch in Dixon. Start with a wedge salad draped in creamy buttermilk dressing and topped with sweet chili bacon, quinoa, pickled red onion and shaved radish (produce is sourced from the Gillilands' Dixon property as well as nearby farms like Davis Ranch), then order up the Beef in a Barrel—relax, it's cooked in a barrel smoker, not served in one. The dusky meat, which rotates weekly, is complemented by the sparkly, herbaceous tang of a bright green chimichurri sauce.
Lighter fare gets equal consideration from executive chef Danny Origel (he also runs the kitchen at Roxy) like trout from Passmore Ranch served beneath a deconstructed salad of charred endive, blood orange, toasted pecans and preserved lemon aioli.
Weekend brunch offerings lean toward hearty cowboy platters, like biscuits with maple-sausage-jalapeño gravy and a decadent, egg-topped version of the Elvis bacon cheeseburger beloved by Roxy regulars. Giddyup, folks.
12700 Meiss Rd. Sloughhouse. 525-1575. meadowlands.restaurant