Big Day of Giving returns to Sacramento with bigger fundraising goal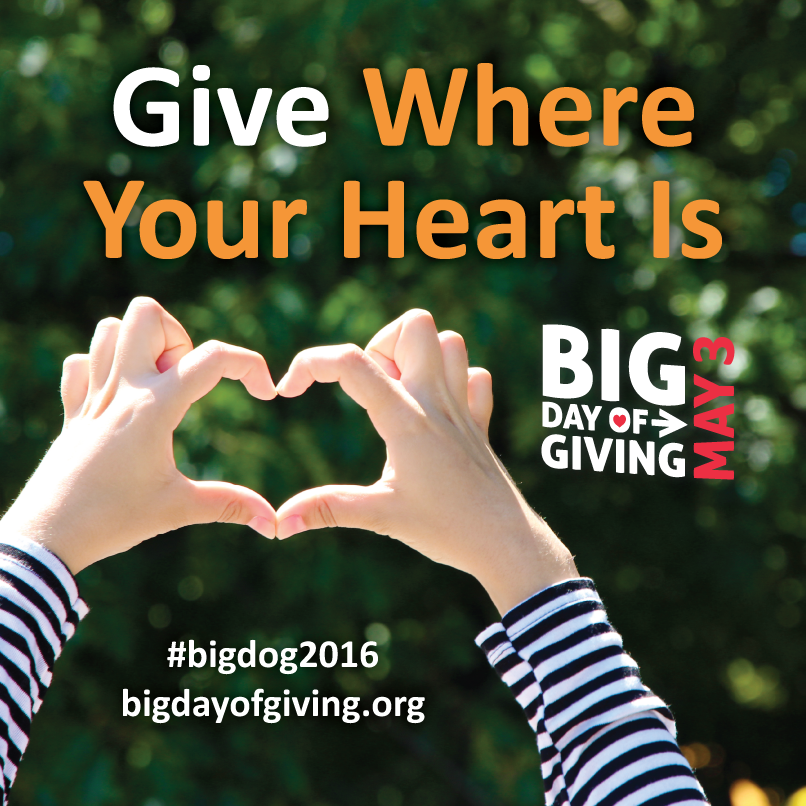 Charity begins at home—and in one's hometown: Starting at midnight on Tuesday, May 3, and ending at 11:59 p.m. that evening, the third annual Big Day of Giving online fundraiser will aim to raise $6 million for 570 local nonprofits, including Happy Tails Pet Sanctuary, the Crocker Art Museum, American River Conservancy, and many more.
"I think what makes it so cool is the way the region comes together on this," says Linda Beech Cutler, CEO for the Sacramento Region Community Foundation, which manages the event. "We see nonprofits who sometimes might have very little visibility get an opportunity to attract donors they might not otherwise attract."
Last year, the Big Day of Giving (nicknamed Big DOG on social media) raised over $5 million for 529 nonprofits throughout the Sacramento region. In addition to gathering funding from individuals, nonprofits can benefit from about 40 challenges in categories that include social media (for example, which one can create the best tweet or meme) and time (such as which one can earn the most money in a two-hour time-slot). Winners will receive prizes adding up to a combined total of over $35,000 in additional funds.
Woodland Opera House won first place in 2015 for money raised in the medium-sized nonprofit category: a total of $43,606, which it used for new dance floors. This year, the organization hopes to raise $30,000 for new theatrical lighting. "You can't do theater in the dark," says Angela Baltezore, the troupe's executive director. "I really appreciate the energy of everybody banding together for nonprofits in one day."
Though Big Day of Giving exists primarily online, in-person festivities will include a kickoff party at the Westfield Galleria at Roseville and an evening celebration in Auburn, both with live music and entertainment. The Sacramento Kings will co-host a celebration at Cesar Chavez Park from 11:30 a.m. to 1 p.m.—which will feature live music from violinist Joe Kye, fare from Chando's Tacos and Slightly Skewed—and, during the "halftime rally," announce which nonprofit received the most donations by noon that day.
"I consider this one of those key regional pride events," Cutler says. "You see the four-county region on fire that day,"
For more details on BDOG events and to track the progress of your favorite nonprofits on May 3, visit bigdayofgiving.org or follow along on Twitter and Facebook.
You Might Also Like
Unseen Heroes launch new Sacramento farmers' market
Sacramento Kings announce three new restaurant partners for Golden 1 Center
Chocolate Week returns to Old Sacramento