Big in Japan(ese)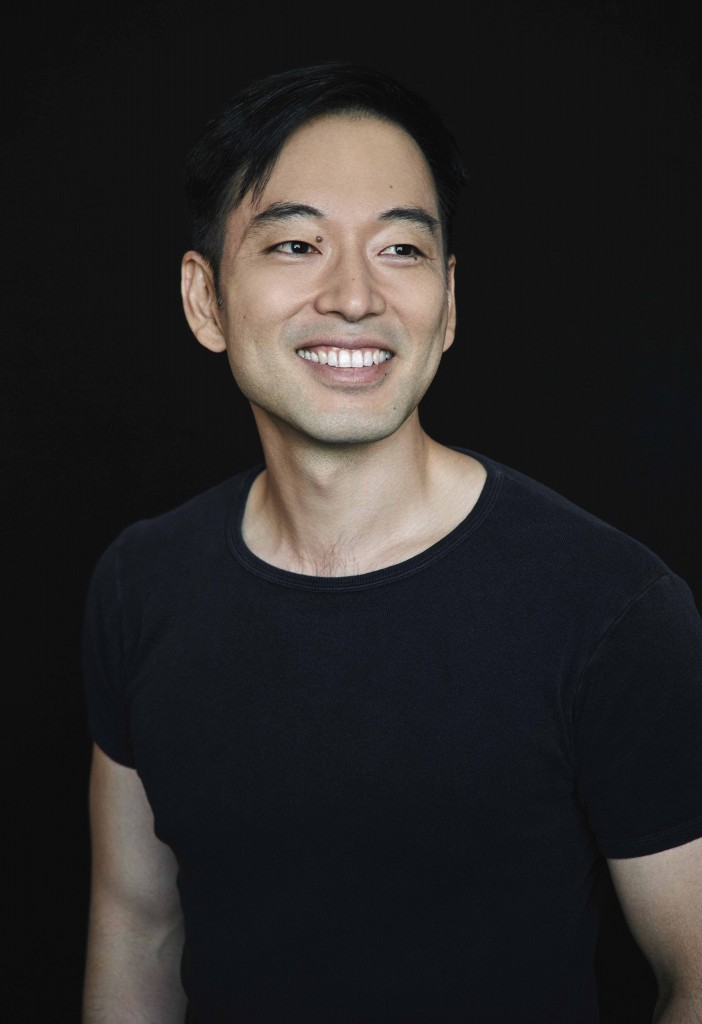 Daisuke Tsuji has clowned around (literally) for Cirque du Soleil, appeared on stage at the Oregon Shakespeare Festival, voiced the lead character in the blockbuster video game Ghost of Tsushima (a role that earned him a BAFTA nomination), and acted in Japanese on television shows like The Man in the High Castle and Brockmire. In his latest Japanese-speaking role, he co-stars with Sam Neill in the new Apple TV+ sci-fi series Invasion. The Sacramento-raised multihyphenate talks about landing his biggest part yet, filming around the world during the pandemic, and the lasting impact of his Rio Americano drama teacher's words.
What can you tell us about Invasion? I've read that it's loosely based on War of the Worlds.
Yeah, because there's obviously an invasion, and it's set on Earth. So yeah, it's about how Earth handles an alien invasion.
I don't know what I can tell you, to be honest. I can tell you that I'm in it. I'm in eight episodes [out of a total of 10 in season one, which debuted on Oct. 22]. I can tell you that it's on Apple TV and that I work with some amazing people. Yeah, that's all I can say. You know, with these [types of] projects, they're always secretive about it to save the surprises—a "no spoilers" kind of thing.
With what we can glean from the show's IMDb page, there are only two people in more episodes than you.
I am a series regular. I'm a friend of one of the main characters. I don't want to downplay it, but I also don't want to overhype it.
Sam Neill is credited as being in one episode, so you've got him beat by like seven episodes, right?
You know what that means! [Chuckles] I don't know. That means nothing.
Where did the filming take place?
All over the place. It started in New York. We were working in November 2019. I was supposed to go back like the end of March or April, but then of course, the pandemic happened. The pandemic is not cool in any way, but it did force the production to be more creative about where they shot. So I got to go to London and Japan. Obviously there were lockdowns, there was quarantine. Man, when we went to London, that's when they had like the second or third lockdown. All of that was challenging. But I'd never been to Britain and I hadn't been back to Tokyo in a while so [filming there] was great.
Speaking of locations, you grew up in Sacramento, right? What brought your family here?
Yeah, I was born in Kuwait, and then moved to Chiba, Japan when I was 2 years old. And then at 8 years old, I moved to Sacramento because of my dad's work. He was an architect, and he just happened to be working in Sacramento, and he decided to bring the family over. It was one of those situations where he was saying, "In two years, we'll be back in Japan." And then it was three years, and then four years, and then it was like, "Let's just stay here." I grew up in Carmichael and Fair Oaks. I went to Starr King elementary-middle school, Rio Americano [high school] and American River College.
Did you do any acting in middle school or high school?
Yeah, I started in my junior year of high school. We did a play called Jabberwocky. My senior year we did You Can't Take It with You. That was high school kids playing all kinds of ages. I was the grandpa. If you know the play, the grandpa has a lot of monologues, so it was an important role, and a great role for me.
My [drama] teacher there was Mrs. [Betty] Miller. She had a great impact on me. She was one of those teachers that you respect, but you're kind of scared of. Close to the end of senior year, she told me, "You should keep going [with acting]." That stuck with me.
What did you study at American River College?
I studied theater, both the acting side and the technical side of it, so I got to appreciate all the aspects of theater. In high school, I had no idea what the heck I was doing, but I took American River College very seriously. I was a very good student. I had great teachers, and I just focused on the work and did a lot of plays. That led to a scholarship for UCLA.
Then sometime after that, as I understand it, you became a clown?
Yes, yes. At UCLA, there are acting [classes], and then there's physical movement class and voice class. The movement class, the teacher was Tom Orth, and he's one of those guys who's just kind of out there. It's hard to explain. I feel like I was very good physically, storytelling-wise—and I learned a little bit of commedia dell'arte [an old Italian theater form characterized in part by physical comedy] back in American River College. In LA, there's a theater company called The Actors' Gang with Tim Robbins as the artistic director. Working with them led to an audition with Cirque du Soleil. They were looking specifically for a Japanese-speaking movement actor, clown guy for a touring show that was going to Japan called Dralion. After a year and a half of doing that, I started doing my own clown shows. It was basically me putting myself through clown college.
And somewhere between then and now, you started getting roles on television.
Yeah. If I were to finish the journey really quickly, I did Cirque du Soleil, then I did the Oregon Shakespeare Festival for four seasons, which led to more connections in the TV world, both in Los Angeles and New York. There were other roles in between, but I [basically] started with The Blacklist as a guest star, and then [had recurring roles in] The Man in the High Castle and Brockmire, and now Invasion.
You're also known for your work as Jin, the main character in Ghost of Tsushima. [Based on the real-life Mongol invasions of Japan in the 13th century, the PlayStation game—which was one of the best-selling titles of 2020—allows players to control Jin, a samurai warrior trying to take back Tsushima Island.] How do you go from Shakespeare to voicing a video game character?
People who work with mocap [motion capture]—the casting, the producers, the directors—they like theater actors, because we know how to move well. [Performing] Shakespeare was actually very helpful in that, for mocap acting, you need a lot of imagination—you have to really focus on the story in the scene and just imagine all of the things that are supposed to be there. That really feels like a theater acting class! And also, the voiceover aspect of it is huge—most of the acting is in the booth.
Jin looks just like you, right?
[Ghost of Tsushima developer] Sucker Punch likes to use the actor's likeness in the game, which is pretty cool. My social media wouldn't be as big if the character didn't look like me. Just to clarify, though, I do the sounds of climbing and stuff, but the movements for fighting and climbing, that's not me. I started doing bouldering, and I made it to like the V2 [level], which is very beginner. So I can play the game and I watch him do all this rock climbing, but I would die if I did what Jin is doing in the game.
But you do the huffs and grunts.
I do the huffs, yeah. Huuup! There's a lot of that.
Do you physically move yourself?
It's a lot of laughing at myself—especially those grunt days, because I just feel so silly. Part of the trick is doing the movement, but not making any sound with that movement, so that it's just your voice. You can move, but you've got to make sure you're not touching anything or backing into things.
And now you're a series regular in Invasion. Would you consider this your biggest role so far?
Yeah, it is. It's a step up. Every step has been going up, and it doesn't always work that way.
I'm very grateful for this gig, obviously, but there are always more challenges and more stuff I want to do. The last three big [television] roles that I mentioned have been Japanese [characters]—and, even more specifically, Japanese speaking, which I can do. But I grew up mostly in Sacramento, so I want to be able to just speak English as well. Being able to play an Asian-American character is one of my goals.
Speaking of Sacramento, how often do you get back here?
Every once in a while, because my parents are still there. I was there two months ago.
What do you do when you come back to Sacramento, besides spending time with your parents?
I feel like I'm here for them. Mom usually cooks, and they usually go to the same restaurants, like Yui Marlu on Madison Avenue [in Fair Oaks]. If the movie theater's open, we'll maybe go see a movie. I should see my friends, but I don't do that anymore because that just takes too much planning, and I'm a bad friend.
You are a bad friend!
I am a bad friend, but I'm a good family member maybe.