Bright Ideas happy hour celebration to light up the Old Sacramento tunnel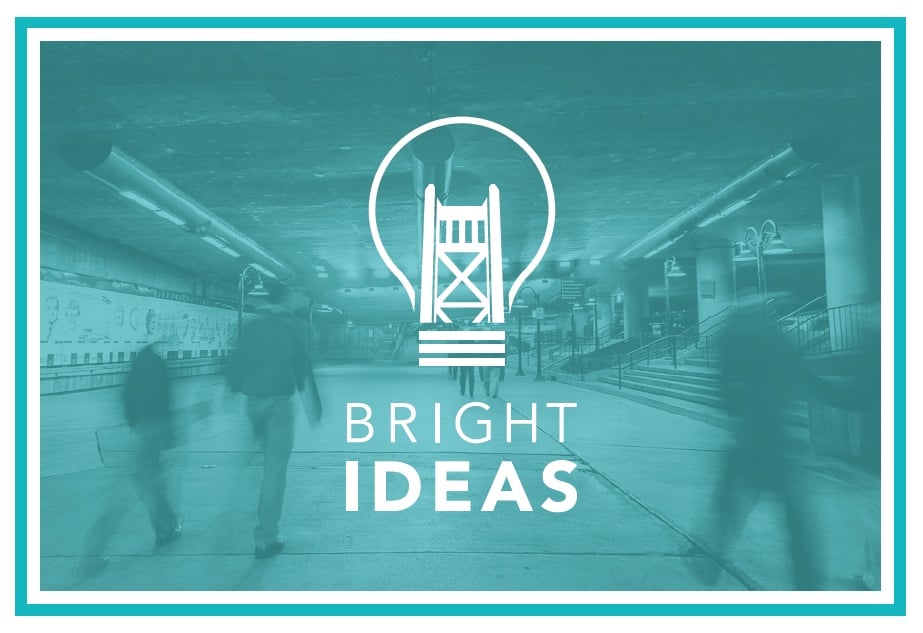 The Downtown Sacramento Partnership, Old Sacramento and the City of Sacramento are joining hands to kick off a series of events called "Bright Ideas" with a happy hour celebration on Thursday, July 23.
From 5 to 7 p.m., folks can listen to music by Sacramento-based City of Trees Brass Band, nosh on pulled pork sliders from Ten22 and sip on an 1881 Red Ale or Exquisite Kolsch from Ruhstaller (beer and appetizers are $6) in the tunnel that connects Old Sacramento with the Downtown Plaza. The tunnel will be lit up with its new multicolored LED lights, which were installed in January. The affair will not only celebrate the installation of the new tunnel lighting, but also kicks off "Bright Ideas," which the DSP hopes will become a series of events that recognizes new uses of public places.
"Bright Ideas was conceived as a way to take a new look at spaces in Sacramento and how to reimagine their uses," says Maria Robinson, marketing and events director of Downtown Sacramento Partnership. "The first one is the tunnel. People just use the tunnel as a throughway, but [it's] a great opportunity to create something really special in the tunnel and to celebrate new ways to reinterpret spaces in downtown Sacramento."
The brightly tinted lights, which can be programmed to flash different hues, will complement the tunnel's butterfly mural and the Sacramento history timeline, and cut down on Sacramento's energy bill. The city will save $5,200 annually on energy from the use of LEDs, and the bulbs will last for more than 10 years, which will reduce replacement costs by more than $20,000 over the lifetime of the lights.
Sacramento City Councilman Steve Hansen (who spearheaded the K Street tunnel lighting project) will emcee the event, and will introduce members of the arts community, like art promoter Tre Borden, as well as representatives from Verge Center for the Arts and MetroEdge, who will discuss how they plan to reimagine downtown spaces. (MetroEdge, for example, will reveal details about a new project they call "Critters on the K.")
Free ($6 for beer and appetizers). Thursday, July 23. 5-7 p.m. K Street tunnel between Old Sacramento and Downtown Plaza. godowntownsac.com
You Might Also Like
The Art of the Matter: the controversy and opportunity for art surrounding Golden 1 Center
When Public Art Fails: How Sacramento can fix an art flop on Capitol Avenue
It's time for Sacramento to think big and commission.large-scale works that help create a sense of place