Bucks for Books
At one local bookstore, a crisp Didion can buy you, well, a Didion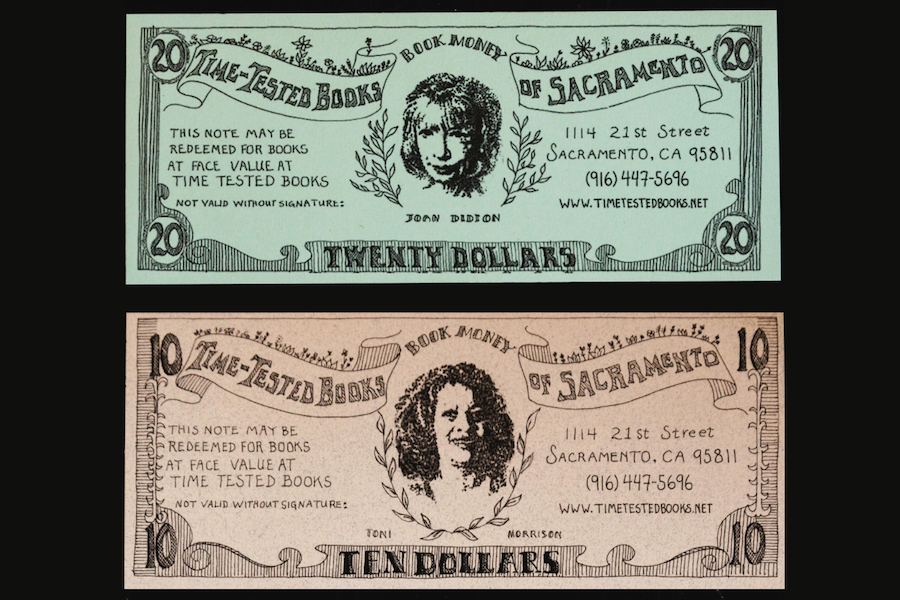 While the U.S. Treasury has been mired in its attempt to place a woman on paper currency since 2016 when it was announced that abolitionist Harriet Tubman would replace Andrew Jackson as the face of the $20 bill, Sacramento's Time Tested Books has endured no such gender-based morass.
The midtown landmark—purveyors of new and used books since 1981—launched its Timed Tested Bucks gift certificates in 2010, spotlighting man's better half in fully half its lineup of celebrated wordsmiths, which features Toni Morrison, James Joyce, Emily Dickinson, Mark Twain, Leo Tolstoy and Sacramento native Joan Didion (who passed away in December).
Each bill and its respective portrait were drawn by store owner Peter Keat's wife, the accomplished local artist Miriam Davis.
The bucks might stop here within the shop's red brick walls, but any trend replacing politicians with writers is a step in the right direction—at least in our book.