Super Natural
A pair of local landscape architects take us to church with California Cathedral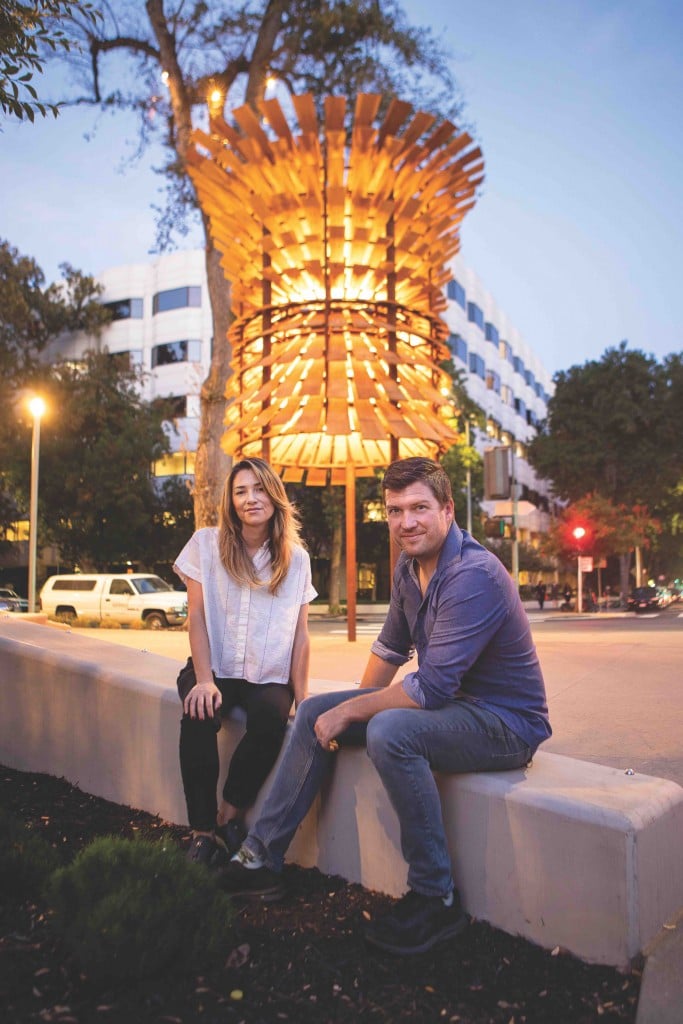 California's oldest living tree, the Jurupa Oak, is believed to have sprouted thirteen thousand years ago. St. Peter's Basilica? Notre-Dame? Those man-made monuments have nothing on California's sometimes millennia-old cathedrals—the groves of oak, cedar, spruce and sequoia that dot our state's terrain. 
And now landscape architects Kimberly Garza and Erik Prince, principals at Sacramento's Atlas Lab, have given us California Cathedral—a paean to the power of trees to stir our souls that stands sentinel on the corner of 15th and K streets, outside the newly renovated and renamed SAFE Credit Union Convention Center. The sculpture's steel pillars support an array of wooden planks layered like artichoke leaves in a swooping cone that flares out at top and bottom and captures the hushed, worshipful majesty of our forests using wood from tree species most severely affected by climate change through drought and disease—Engelmann spruce, Douglas fir, incense cedar and ponderosa pine. 
"We wanted to develop a piece that spoke to the contemplative and spiritual rewards that the forests give us," says Garza, "and then bring to light how threatened and at risk the landscape is, and how we need to take a moment and pause." 
California Cathedral will be putting on a show of its own over the years, as the now-golden wood weathers naturally, each species silvering at a different rate—inviting us all to slow down, breathe and say a little prayer for forestkind.