California State Fair to get Disneyland's iconic "CALIFORNIA" letters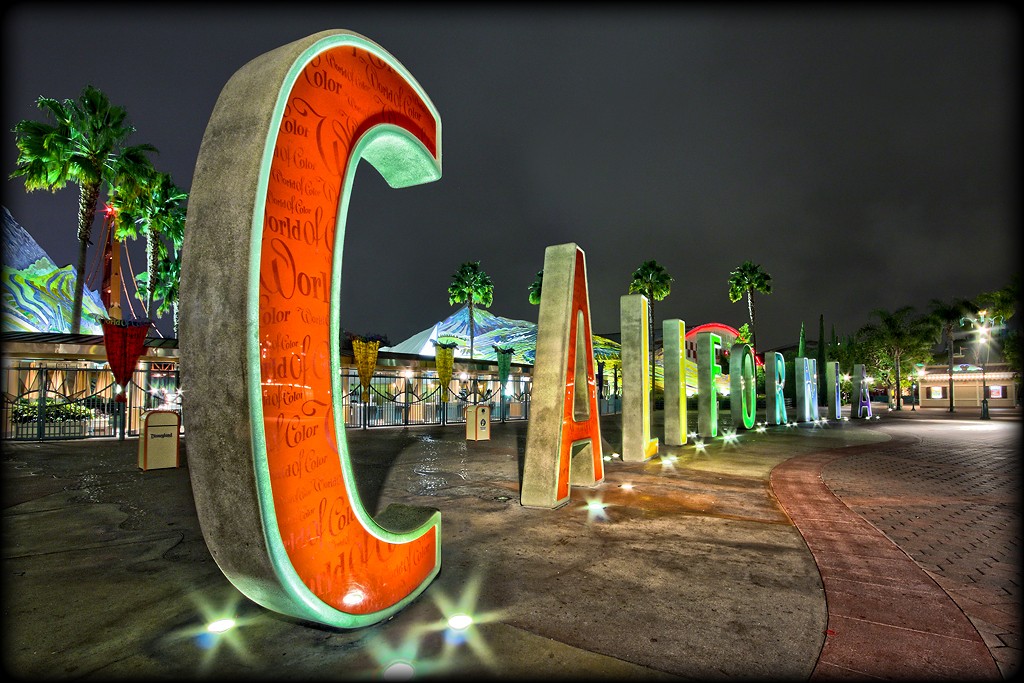 The California State Fair, which already boasts a Disney-esque monorail and a nightly fireworks show, will soon be home to an actual piece—or rather 10 pieces—of Disneyland itself.
The Disneyland Resort is announcing today that it is donating the 10 iconic letters that spell "CALIFORNIA" and have stood in front of Disney California Adventure (DCA) park since the park opened in 2001 to the Friends of the California State Fair, a nonprofit organization that supports the annual summer festival. The letters will be transported to Sacramento in late September and stored at the California Exposition & State Fair site until they are installed at an entrance to the State Fair complex next year at the earliest, depending on funding as well as the timing of the fair's planned "renewal project." (A rendering of the potential placement for the letters is shown below, courtesy of Cal Expo.)
"I think because of the fact that Walt Disney and Governor Pat Brown worked together to create Cal Expo, it's only fitting that these letters get renewed and repurposed up here," says Norb Bartosik, the CEO and general manager of Cal Expo and the California State Fair, which has operated at its current site since 1968. "I think that's the greatest part about it."
The letters were removed from the entrance to DCA last year during the park's billion-dollar renovation, which will culminate on June 15 with the opening of Cars Land. Bartosik says that it will cost approximately $100,000 for transportation, the site design and installation of the letters at Cal Expo. Each concrete letter is nearly 12 feet tall and weighs 8,000-12,000 pounds. Bartosik estimates that it will take three to four trucks to bring the letters up to Sacramento. The funds will be raised, in part, by the Friends of the California State Fair.
"As we near the completion of the Disney California Adventure expansion, it was important to us to find an appropriate home for the 'CALIFORNIA' letters," said Disneyland Resort President George A. Kalogridis. "The letters were very popular with millions of guests over the past decade, and Cal Expo is a fitting destination to continue their legacy."