Cambodian New Year celebration in Stockton this weekend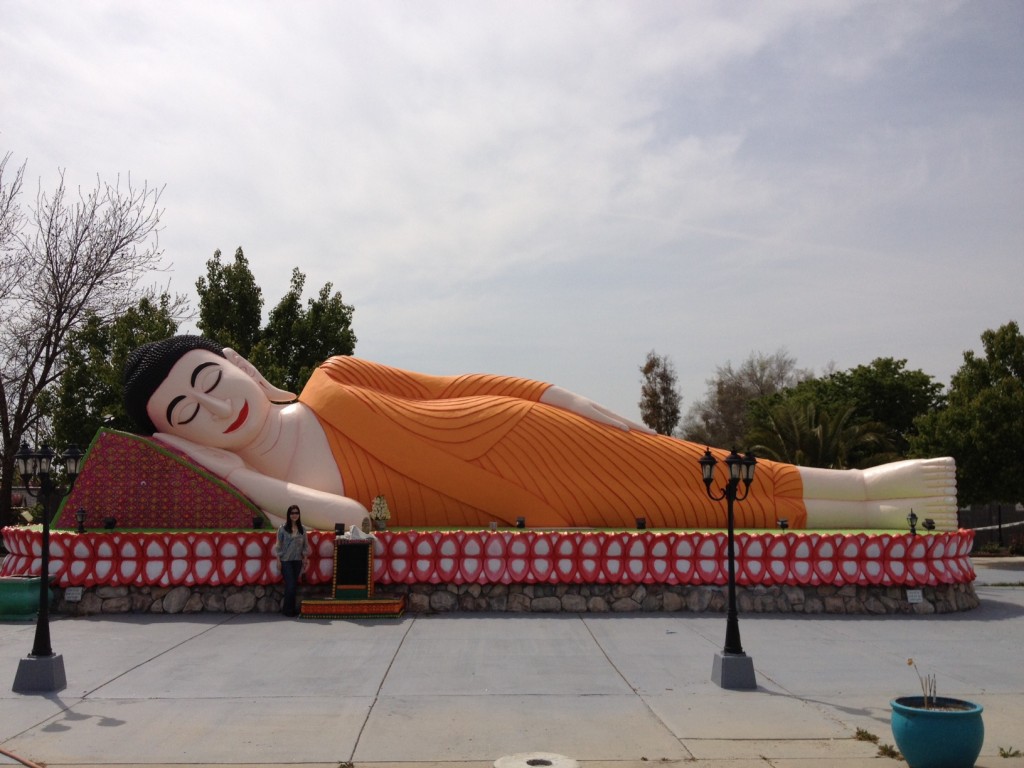 Want to get enlightened? Make your way to Stockton—yes, Stockton—this weekend. That's where Wat Dhammararam, a Cambodian Buddhist temple, will be celebrating Cambodian New Year with an all-day (8 a.m.-8 p.m.) outdoor cultural festival.
Famous for its colorful, larger-than-life statues (pictured is a 50-foot-long reclining Buddha) that Huell Howser on his PBS show California's Gold said will "literally take your breath away," the temple will up the ante this Saturday and Sunday with bands performing traditional Cambodian music, jewelry (check out the new bling in booth 61, which features baubles that came directly from the Southeast Asian country just a week or so ago), toys, and traditional Cambodian food and drink, from angel wings (stuffed chicken wings) to papaya salad, shrimp egg rolls and sugar cane juice. Don't miss the dragon parade at 3 p.m. on Saturday or the "Washing the Buddha" ceremony at 3 p.m. on Sunday. And with the stormy weather we've been having, bring shoes that you won't mind if they get muddied.
Address: 3732 Carpenter Road, Stockton, California. For more information, click here.