Can't Touch This
With a Covid-inspired business model, one Fair Oaks-based tech firm has its finger on the pulse of the future.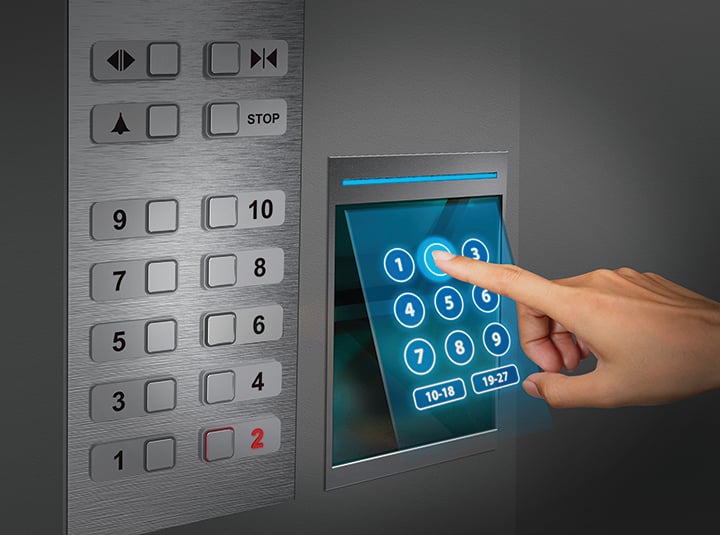 The old adage that "necessity is the mother of invention" was proven true yet again when Michael ImObersteg applied a futuristic solution to a pressing modern-day predicament: staying safe during a global pandemic.
As CEO of the Fair Oaks start-up Holo Industries, ImObersteg—who has a background in robotics—is developing holographic products to allow people to place a finger on 3D images instead of frequently touched hard surfaces, which would keep their fingers up to 4 inches away from objects where the corona-virus can survive for days.
The company is currently racing to bring its inaugural product, Janvs I, to market in the second quarter of this year. Named after Janus, the Roman god of passages, the standalone device can be customized to almost any kind of business and used for everything from touchless credit card signatures to virtual restaurant menus. "Any mom-and-pop shop could take this device and set it on their counter in a grocery store or hair salon," says ImObersteg, who estimates that it'll cost about $1,000-$2,000 apiece.
Holo Industries plans to follow up the launch of Janvs I with other innovations like holographic vending machine keypads and elevator button displays (you'll know you've successfully chosen a floor when the button changes colors and emits a small ding).
Post-pandemic, the company sees a long lifespan for this technology to help prevent the spread of flus, colds and other illnesses. 
In the meantime, it's Covid that's keeping ImObersteg working into the wee hours almost every night. "Getting people to be able to go back to the office or go to the grocery store [more safely] or use devices without having to touch anything—that's the main goal," he says."Right now, we're just running as fast as we can."