Capital Public Radio introduces new weekly radio show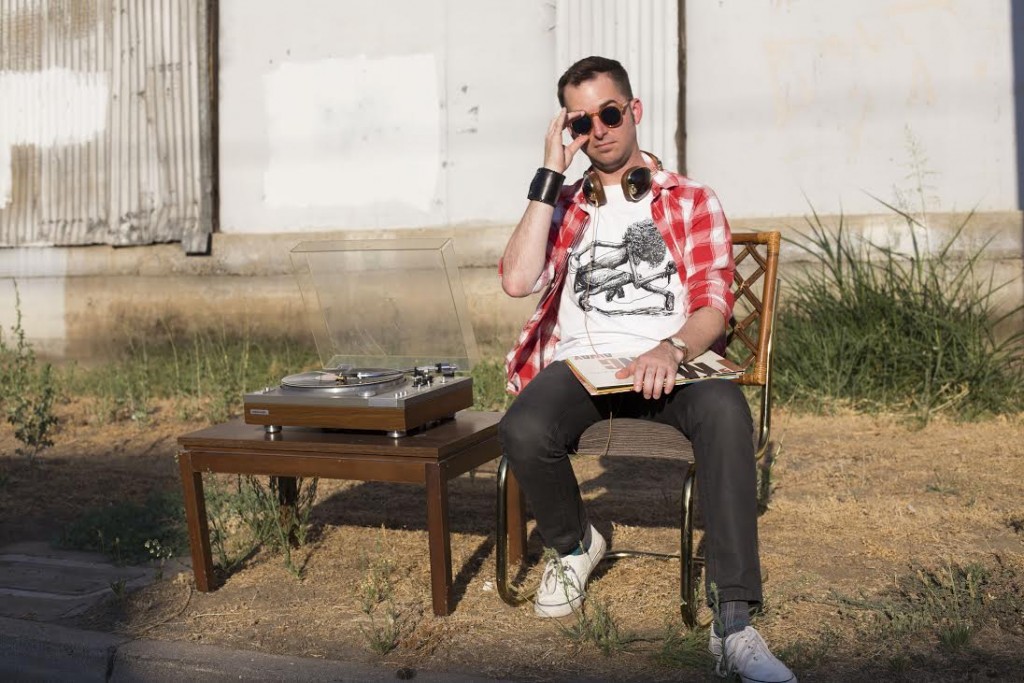 Tune into Capital Public Radio on Saturday to catch Hey, Listen!, the reinvention of Blue Dog Jam, the weekly Capital Public Radio show that has been on the air for the past 11 years. The show will introduce its new name and fresh format starting Sept. 10.
Nick Brunner (pictured above) has hosted the radio show since 2011 and will continue to do so under its new name, Hey, Listen! Much like its predecessor, Hey, Listen! will play a curated assortment of up-and-coming tracks varying in genre from pop and rock 'n' roll to hip hop. Brunner calls the format "music discovery" that is "an alternative to what's on mainstream radio right now."
"The big reason for the name change was that we just thought it would be good to start over fresh," Brunner says. "Blue Dog Jam has had three hosts, myself included, and we all thought it's been kind of ill-defined. We thought it would be good to do something new."
Brunner says that in its loosest format, Blue Dog Jam was a three-hour block of new music he enjoyed. A tighter version of the show, he says, was the 2015 Valentine's Day episode named "Break-Up Jam." Brunner had listeners call in and leave voicemails detailing their best break-up stories, which he then played on air in between songs of heartbreak and romance. The success of that exercise has inspired him to cook up ideas for similarly themed blocks of Hey, Listen!, with plans for genre-specific episodes and playlists.
Alternating episodes of Hey, Listen! will feature a guest who will bring in three songs they admire and discuss how they feel the songs are connected. Local comedian Robert Berry will be Brunner's first guest on the show. Future guests include Christian Kiefer, a Sacramento musician and author of the 2015 novel The Animals, and Kristina Esfandiari, the lead singer of San Francisco band King Woman. Brunner says many of his guests will come from Sacramento and the surrounding areas, but he is aiming to also interview bands rolling through town for concerts.
In addition to hosting Hey Listen!, Brunner also serves as DJ and talent booker for Off the Grid's Friday Nights at The Barn, the weekly food truck festival and dance party that runs through October in West Sacramento's Bridge District. Brunner has booked Desario to play the outdoor music venue this Friday, Sept. 9.
Hey, Listen! runs from 8 to 10 p.m. on Saturdays on 90.9 FM Sacramento. For more information, visit capradio.org
You Might Also Like
The 2016 Sacramento Comedy Festival brings the laughs
Raising the Barn: the newest addition to West Sacramento's newest addition
A Long, Strange Trip: the rise and fall of Tower Records