Catch the high-flying action at the 11th annual California Capital Airshow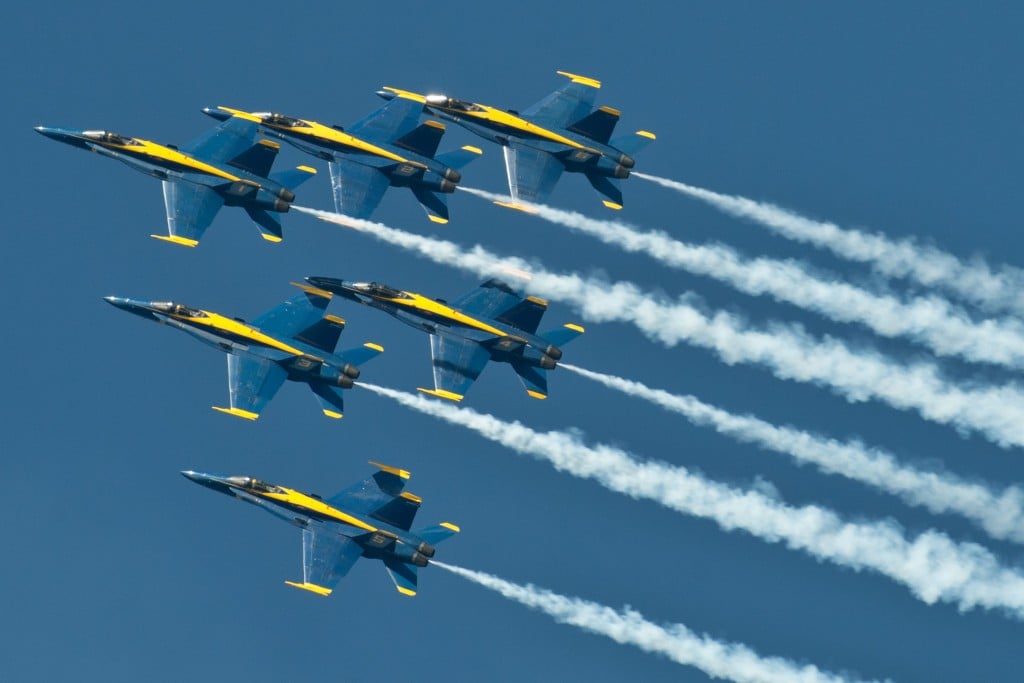 The sky will be the limit at Mather Airport on Oct. 1-2 during the 11th annual California Capital Airshow, which will feature the world-famous U.S. Navy Blue Angels.
A fleet of 300 planes will be on hand for a weekend of powerful jet noise, dizzying aerobatics and exhibitions touting the history of aviation and its modern advances, with opportunities to chat with pilots and step inside cargo aircraft.
"It's beautifully choreographed and a feast for the senses," says Darcy Brewer, the California Capital Airshow's executive director.
On Saturday and Sunday, the gates of Mather Airport will open at 9 a.m., with the first aircraft taking to the skies at noon. Accompanying the Blue Angles for overhead demonstrations will be the Royal Canadian Air Force's CF-18 Hornet, the U.S. Army's Golden Knights parachuting team, and a U.S. Air Force F-16V, the latter displaying jaw-dropping, supersonic theatrics in the sky.
Last year, the event drew over 190,000 people over two days, and organizers predict a 25-percent increase in attendance for 2016. To sustain those crowds, five food courts will be scattered across the 212 acres of Mather Airport, featuring grilled items and local treats like Rita's Ice Custard.
As the California Capital Airshow coincides with Sacramento Navy Week, both events will kick off with a free "Paint the Town Blue and Gold" block party in front of LowBrau in midtown on Sept. 30 from 6:30 to 8:30 p.m., giving aeronautics enthusiasts a chance to mingle with the likes of the Blue Angels pilots and the U.S. Navy Band "The Destroyers."
$30 for adults ($10 for children ages 6-12; free for 5 and under). Oct. 1-2. 9 a.m.-5 p.m. Mather Airport. 10425 Norden Ave.
 Mather. 875-7077. californiacapitalairshow.com
You Might Also Like
Meet the Marvel stunt star swinging into Sacramento as your 'neighborhood Spider-Man'
Local engineers debut one-of-a-kind cart-less rollercoaster
Meet George Jetson: the man who created the flying car