Celebrate National Doughnut Day at one of the region's buzziest bakeries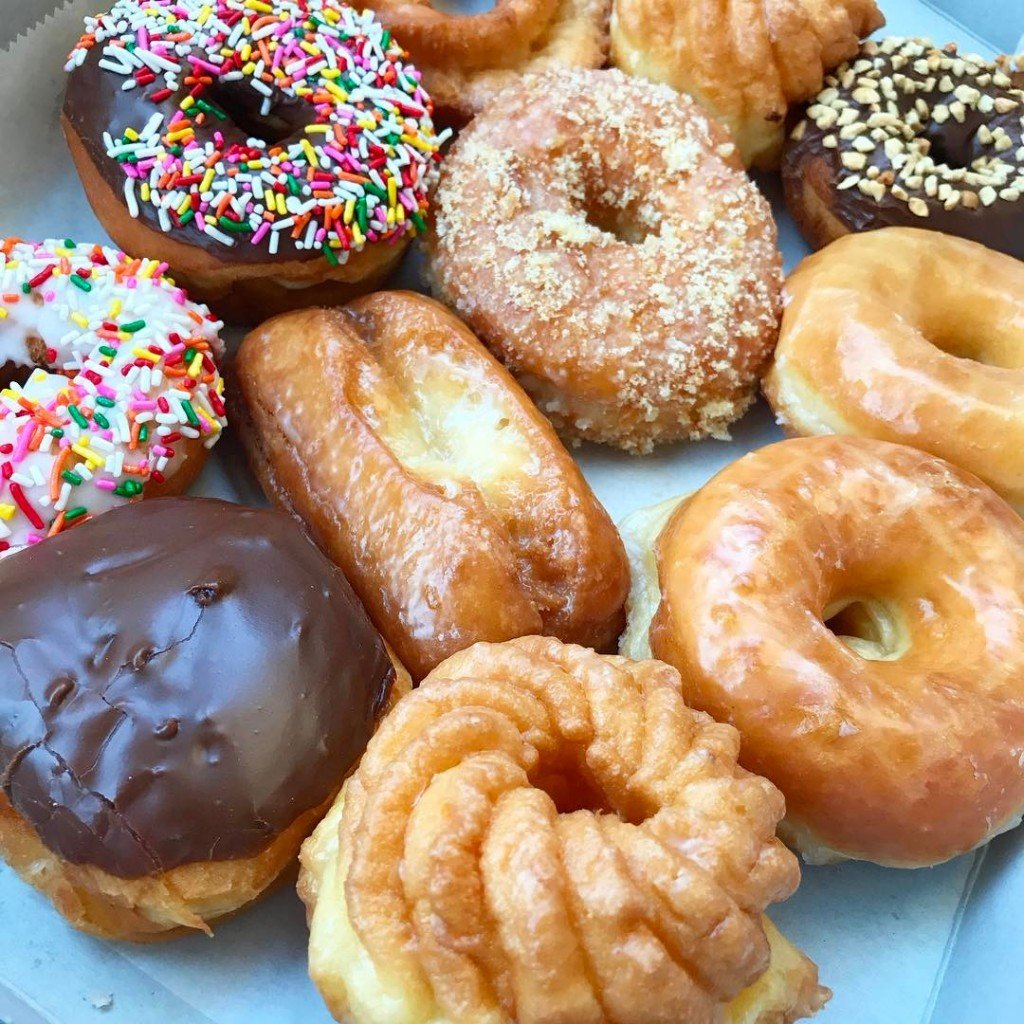 National Doughnut Day is Friday, June 2, and if you're planning to stop into BJ Cinnamon in Folsom for your cinnamon crumb cronut fix, be prepared to line up with other fried dough devotees. That's because back in March, BuzzFeed released its list of the "Best Bakery in Every State" and declared humble BJ tops in California.
The news spread like molten hot frosting throughout the region, and soon throngs of foodie pilgrims spilled out the front door and into the parking lot, hoping to nab a maple bacon bar or chocolate coconut cake doughnut from one of the glass cases overflowing with sugary, plump treats at the counter.
"We were totally not expecting that," says Barbara "BJ" Pho, who has run the shop with her family since it opened in 2011. "The first few weeks were crazy. The people who work at Bank of America across the street were making bets on how long the lines would be each day."
Read about some of Sactown's favorite doughnut shops HERE.
The overnight Buzzfeed-fueled phenomenon may have been foreign territory to the small doughnut shop, which is more known for its cheery pink pastry boxes at churches and fundraisers than for its online presence (BJs has no website, and only created the first post on its Facebook page after the viral story broke). But the Pho family was quick to meet the feverish demand brought on by its newfound fame. They bake into the wee hours, making over 600 of their signature cinnamon rolls every weekend. "We make everything from scratch—no shortcuts," BJ Pho says.
That commitment to old-school quality shows in those gooey, warm rolls. Glazed to order and steaming hot, they easily tear into spiced, doughy bites dripping with vanilla frosting—totally worth the wait.
But what keeps us coming back is the Pho family's hospitality, the way they remember your name and often slip you a few doughnut holes even after you've paid. Their kindness and baking expertise is proof you don't have to go very far in the region—or the state—for your National Doughnut Day (or everyday) fix of sugary treats. Talk about home sweet home.
5 a.m.-5 p.m. Mon.-Fri. 5 a.m.-3 p.m. Sat. & Sun. 402 E. Bidwell St. Folsom. 608-8824
BJ Cinnamon is featured in Sactown's June/July "Best of the City" issue. Pick up your copy on newsstands and peek inside HERE.
You Might Also Like
Craving of the Week: BarnBurner's Angel Food Cake French Toast
Celebrate National Doughnut Day with "The Works"
10 tasty food festivals to attend in June and July