Chando's Tacos to open new downtown cantina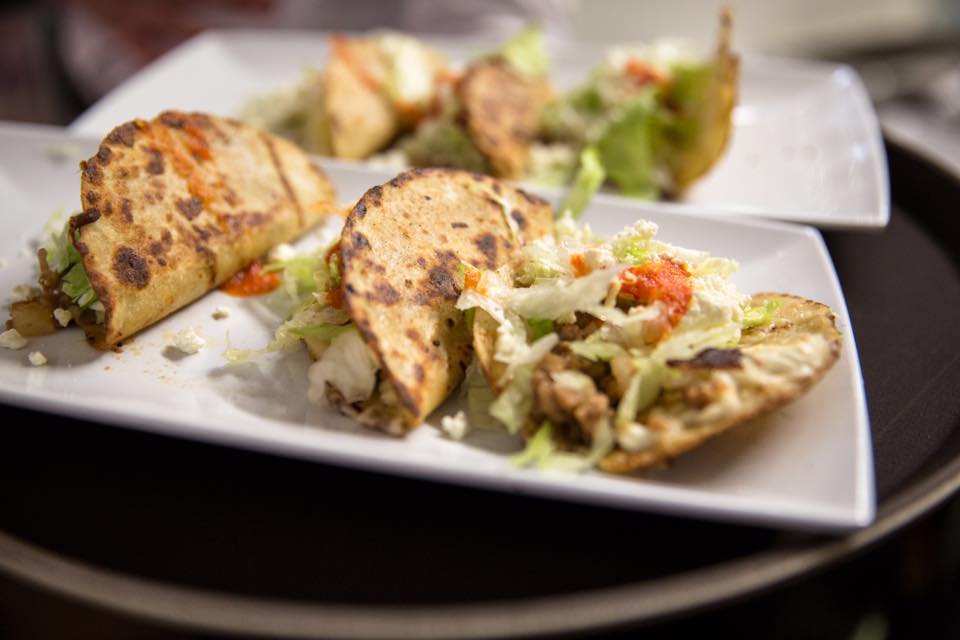 Update: The highly anticipated Chandos Cantina celebrated its grand opening Tuesday. The restaurant held its soft opening and ribbon cutting Saturday, Jan. 14 and after taking a few days to continue staff training, has officially opened its doors, according to Chando's marketing director Arturo Padilla. The cantina's hours will be Sun.-Weds. from 11 a.m.-9 p.m. and Thurs.-Sat. from 11 a.m.-3 a.m.
Think of this as an early Christmas present from Sacramento's reigning taqueria empire.
Chando's Tacos owner Lisandro "Chando" Madrigal says he plans to unveil his new downtown spot—coined Chando's Cantina—the week following Christmas, after ticking off the remaining boxes of his grand opening checklist and pending final inspections.
Unlike Chando's other four locations, which offer traditional taqueria counter service with a simple menu of Tijuana-style street food, the cantina at the corner of H and 15th Streets will feature table service and elevated fare from many different regions of Mexico. Madrigal is keeping his lips closed fairly tight about the menu, but he mentioned the addition of some new meat selections, sopes, pozole and surprising bar bites like chicken wings.
"We're introducing different items that you don't normally see on Chando's menu, but they're not going to be completely foreign to your palette," Madrigal says.
Fans of Chando's classic offerings like tacos, burritos and mulitas will find the same core menu at this location, served on the cantina's homemade tortillas, and patrons can wash them down with original cocktails featuring mescal and tequila, as well as a signature drink with a flavor that Madrigal says is reminiscent of a Mexican fruit salad with chili powder.
The owner also hints that the location will have some "rustic character" but will avoid the clichéd arches and cacti found at traditional Mexican restaurants. His team sourced handmade wooden furniture and blown glassware from Mexico to create an authentic vibe without going over the top.
The building that Madrigal has chosen for the new venture, kitty corner to the Wells Fargo Pavilion where Music Circus performs each summer, has played host to several failed nightclubs over the past few years and was most recently the site of tiki bar Rum Rok, which opened in Dec. 2015 and closed its doors just six months later. But Madrigal is eager for his new restaurant concept to turn that tide in the new year.
"We have put a lot of heart and soul into this project, and there are many years of market research in this belly of mine," he says with a laugh. "This bar is a place I would like to hang out, with food I would like to eat, so we're hoping people think the same."
805 15th St. chandostacos.com
You Might Also Like
New sports bar to open across from Golden 1 Center in January
New tavern slated to open at former Cask & Barrel spot in North Sacramento
Ruhstaller's new tap room and bottle shop pops up in Dixon