Chef Jamie Oliver enlists Sacramento in his food revolution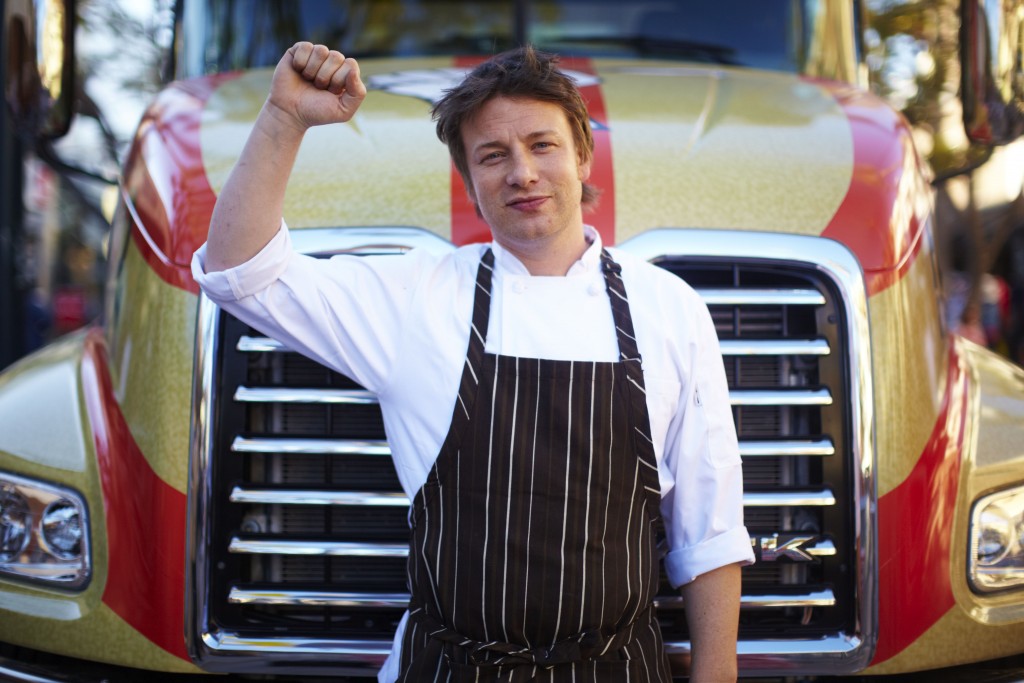 Sacramento's burgeoning mobile food scene will get a high-profile out-of-town visitor in January when celebrity chef Jamie Oliver and his "Big Rig"—a teaching kitchen housed inside a massive semi-truck—arrive in the capital city as part of a 40-week-long statewide tour that began in September and visits neighborhoods and cities from The California Endowment's "Building Healthy Communities" initiative.
The mobile project's development was spurred when Oliver was selected for a prestigious TED Prize in 2010 and the Big Rig debuted in 2011 as a part of the chef's food foundation, which fights obesity through education and hands-on training. The truck was also featured on The Naked Chef's Emmy-winning reality show Jamie Oliver's Food Revolution, in which he worked to teach life-changing cooking skills in obesity-plagued communities in West Virginia and Southern California.
Scheduled to arrive in Sacramento on Jan. 8 for a month-long stay, the Big Rig will be stationed at various locations throughout the city, such as The California Endowment's downtown offices. Instructors from Oliver's foundation will be on hand offering onboard "Learn to Teach" classes (Jan. 8-16), which will train local chefs and health "champions" on various recipes and educational techniques to be used later to teach others and promote healthy eating habits.
Then, from Jan. 17 to Feb. 8, the Big Rig will begin offering public "Learn to Cook" classes, open to all ages and led by both Jamie Oliver Food Foundation instructors and graduates of the "Learn to Teach" classes from the week prior. The series of hands-on classes will rotate through a variety of themes—like "Fajita Fiesta," "A Taste of Japan," "Fish Made Easy" and "Super Soups"—in an effort to equip participants to prepare more meals at home and be mindful of nutritional concepts like portion size, avoiding overly processed foods and building balanced meals.
And, yes, Oliver himself will make an appearance during the Sacramento trip (dates and times to be determined). Keep your eyes also peeled for possible Big Rig visits to the region later in the year. Meanwhile, you can sign up for the January and February classes starting in December at jamieoliver.com.