Cirque comes to town as Crocker hosts French-themed circus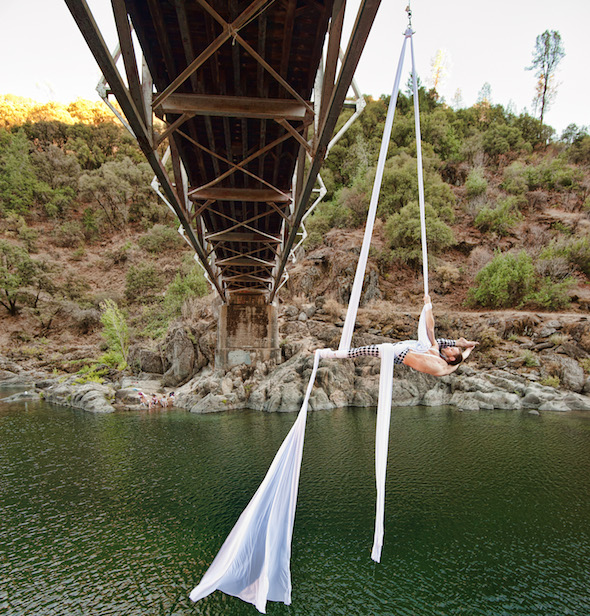 Prepare to be amazed when a French circus featuring jugglers, acrobats, musicians and other performers comes to the Crocker Art Museum on March 12 for a one night avant-garde spectacular.
The inaugural Cirque event will feature a modern twist on the gallery's Henri Toulouse-Lautrec and La Vie Moderne exhibition, which showcases artwork from the Parisian painter as well as works from other French avant-garde artists working during the turn of the 20th century.
"The exhibit is about the modern times of Paris in the late 1800s and the early 1900s, so this event has the Parisian theme and the circus theme in the modern day," says Melanie Brown, public programs coordinator at the Crocker. "This event [aims] to try to provide that same stimulation and excitement."
The avant-garde extravaganza highlights performances from Sacramento-based acrobatic group Aerial Evolution, who will be performing aerial tricks on silks suspended from the gallery's ceiling while dressed in Moulin Rouge-themed costumes, and Sacramento Comedy Spot stand-up comedians Cheryl the Soccer Mom and JR DeGuzman, whose bawdy humor emulates the ribald atmosphere of the Parisian dance halls found during Toulouse-Lautrec's time period.
Attendees can also feel the spirit of the circus from lively horn music performed by the New Orleans ensemble Element Brass Band or get down to French house and electro music mixed by Toulouse-native DJ Frenchy le Freak.
When not getting their tarot cards read or keeping an eye out for the roaming juggler circling the gallery, guests can also go on flashlight tours exploring the historic part of the museum or prep to join the circus themselves through a clown hat-making workshop.
"I want people to take away sense of joy and celebration and escapism from this event," says Brown. "That was what the circus was about—just escaping reality and finding some excitement in something spectacular and wonderful."
Free for members, $10 for nonmembers. 5 p.m. Crocker Art Museum. 216 O St. 808-7000. crockerartmuseum.org
Related Links
Grown-up slumber party, Trash Film Orgy overtake downtown art center
Artists debut new renderings of Bright Underbelly mural planned for farmers' market
Why wait? Mother installs a "line cam" so patrons can gauge the queue at the popular Sacramento eatery