CMND SHFT expo to bring together designers from around the state to the Crest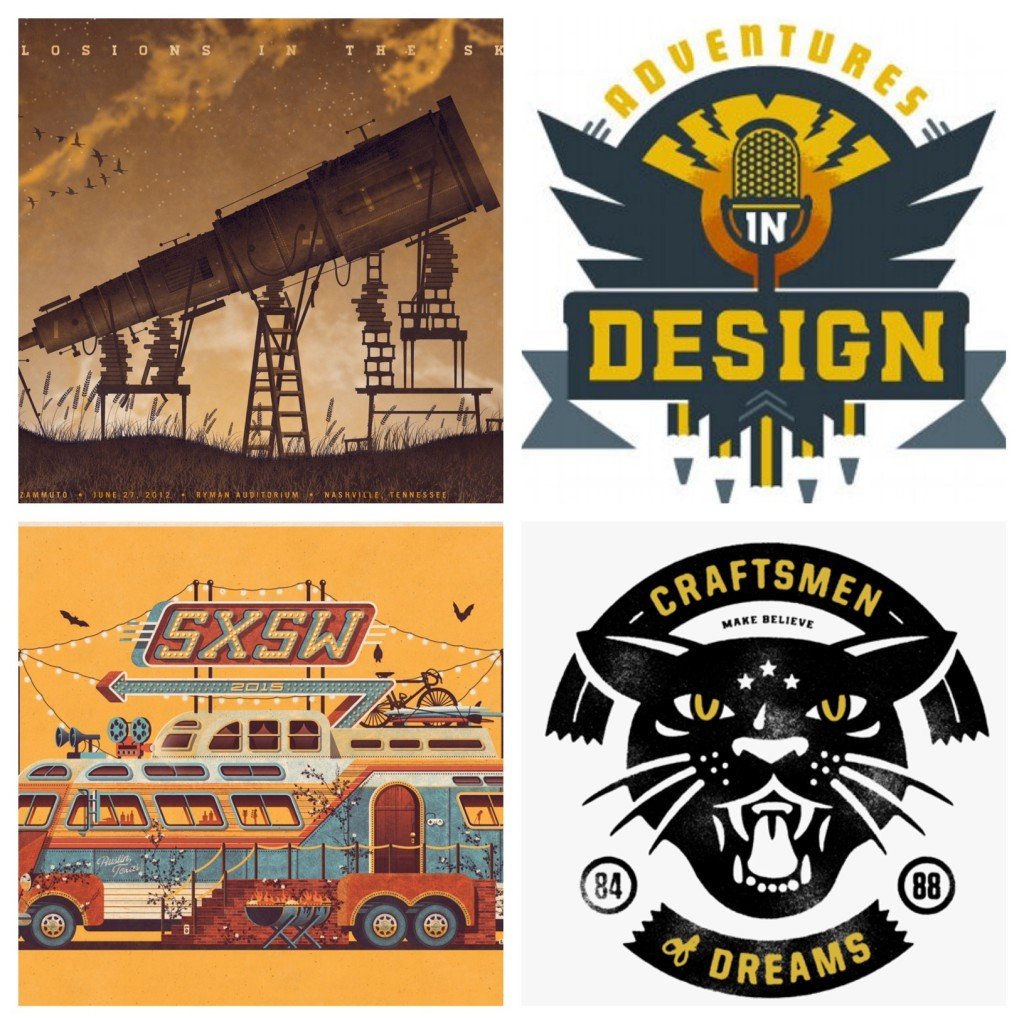 Image will be everything at CMND SHFT, an all-day graphic design event that will be held at the Crest Theatre on Saturday, April 18.
A collaborative effort between the Crest Theatre, Mother (the neighboring vegetarian restaurant) and local design cooperative Interval Press, CMND SHFT will comprise speakers, a panel discussion, film screenings and interactive collaboration to explore the artistic and business elements of the world of two-dimensional art.
"There is a need for a group [event] like this. Right now there are designers and they are kind of on their own islands—a lot of them work from home," says Ryan Donahue, co-owner of Mother and co-founder of the expo. "Anytime you can get like-minded people together and provide them with pertinent information, you can create something better."
Mark Brickey, a Long Beach-based designer who hosts the popular podcast Adventures in Design, will emcee the festivities, and a portion of the day will be devoted to a live taping of a podcast episode with fellow design stars Lil Tuffy, a San Francisco-based designer known for his intricate concert posters promoting such appearances as The Black Keys and Smashing Pumpkins at San Francisco's The Warfield Theater; David Smith, another Bay Area designer whose clients include Dropbox, the Boston Celtics, Rascal Flatts and Steve Miller Band; and Nathan Goldman, whose L.A.-based design firm DKNG boasts credits such as official posters for Batman Begins' "Tumbler" vehicle and the South by Southwest festival.
Brickey will also go poster-digging at midtown's Sacramento Rock & Radio Museum—which has amassed a collection of vintage rock concert posters featuring acts that have visited Sacramento and Davis from the 1950s through the 2000s—the night before the event to choose a series of posters that will hang in the Crest Theatre on Saturday for inspiration and decoration.
Six local creatives, such as members of Unseen Heroes (an event marketing company whose projects include the "Good" design market and Oak Park's "Gather" events) and Jake Favour, creative director of midtown firm Romp Creative, will take the stage to share stories and ideas about the state of graphic design in Sacramento.
Other highlights include screenings of short films—like Western Spaghetti by stop-motion director PES, whose movie Fresh Guacamole earned him an Oscar nod in 2012—and a viewing of the documentary Sign Painters.
April 18. 11 a.m.-7 p.m. $40 in advance; $50 on the day of ($33 for students). Crest Theatre. 1013 K St. For more information and to purchase tickets, visit cmndshft.com. Tickets can also be purchased at the Crest box office.
Related Links
Sacramento Kings announce Kimpton as operator of new Downtown Plaza hotel
R Street takes big leap forward as the Warehouse Artist Lofts create new cultural hub
Influential chef-author Dan Barber coming to Sacramento for annual One Book program