Coliseum as Canvas
Three Northern California artists are adorning the new arena with their takes on humor, beauty, sports and the Sacramento Valley's natural landscape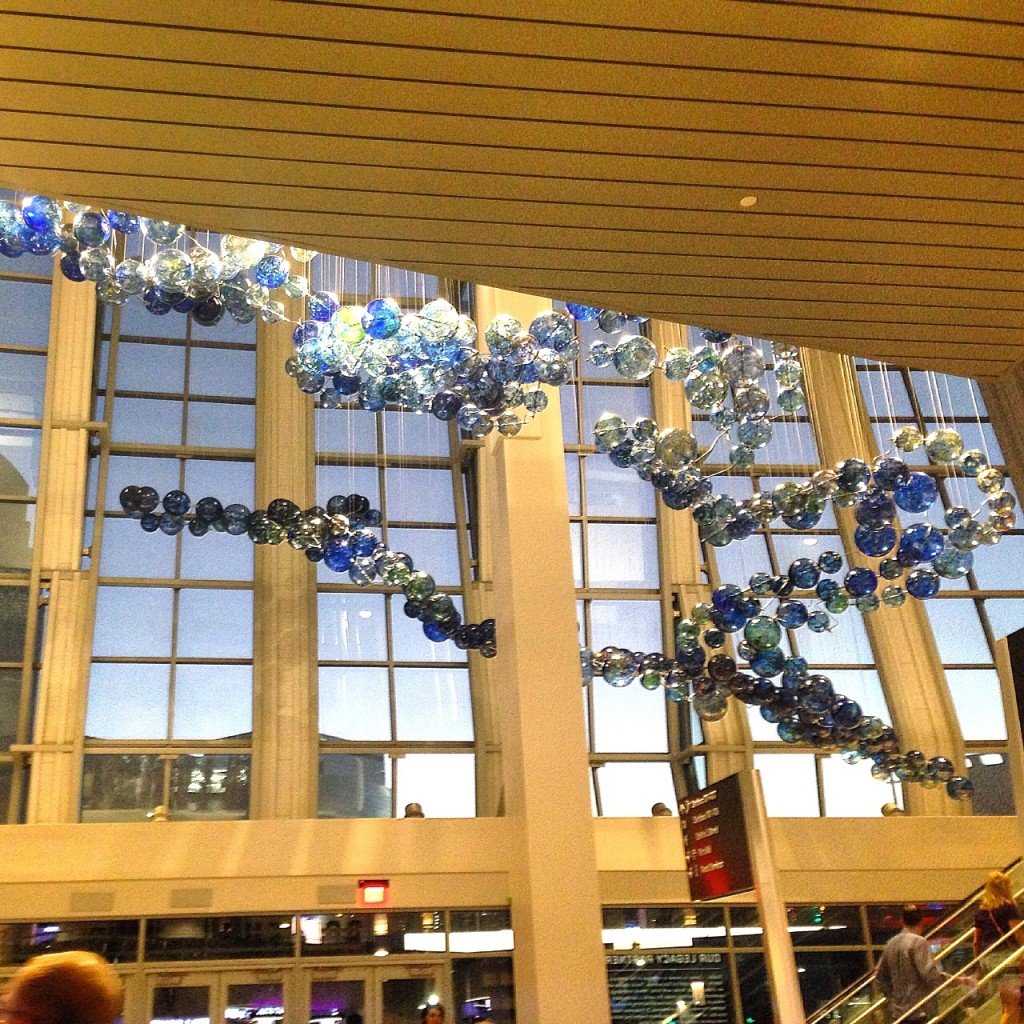 Near the jagged ripples of Golden 1 Center's exterior skin, the distant sound of a bouncing basketball echoes against a wooden floor. But it's not coming from a Kings game inside, it's coming out of 24 speakers tucked inside planters and the building's vertical garden that comprise an audio sculpture by San Francisco composer Bill Fontana, who is one of three artists from Northern California selected to create works in and around the new arena. In the midst of the controversy over the New York-based artist Jeff Koons' $8 million sculpture in the plaza, $1.5 million was donated ($1 million from art patron Marcy Friedman and $500,000 from the city) to infuse the cultural center with art from regional artists.
After an open call in April 2015, the Sacramento Metropolitan Arts Commission (SMAC) was flooded with 135 submissions. A panel of nine cultural leaders (including Crocker director Lial Jones and the Oakland Museum of California's senior curator René de Guzman) winnowed the submissions down to a group of 17 artists. From there, the committee chose the three creators with the most inspiring artworks—and the ability to manage a $300,000 budget—including Sacramento artists Gale Hart and Bryan Valenzuela. "It's the fastest project I've ever worked on in my 30-year career," says Shelly Willis, executive director of SMAC. "These works of art really are going to be powerful."
Gale Hart
On L Street near 5th, along the staircase to the arena, dart flights sit flat on and beside an enormous bronze hand. Elsewhere, two darts are scattered far from their intended target—the dartboard, which has shed its numbers and bull's-eye. What is a game without a way to keep score? It's a way for mischievous midtown artist Gale Hart to let out a wry laugh. "It's just kind of poking fun—no pun intended—at where we are in regards to growth and sports."
The irreverent sculptor and painter has stimulated Sacramento's art scene since the 1970s. Her daring work includes sculptures of a spiky skateboard and a gun with a self-defeating, barbed handle that would prick any shooter. She snickers in the face of utility. Though her work has been exhibited everywhere from Seattle to New York, Missing a Mark is her biggest commission to date. "It meant I could expand my horizons and do things that I had never gotten to do before," she says of the opportunity.
Though Hart is grateful to the Kings, she's skeptical of their industry. Sports used to be about community, bonding and fitness before they were on TV, she says. "Today, they've turned into mega corporations." To her, the piece asks if sportsmanship has faded: "Is just getting paid to do sports more important? Does it matter if you win or you lose?"
She understands not every basketball fan will share her interpretation. "If nothing else, the piece is funny," she opines. Even when the Kings get swept, spectators can feel some subtle schadenfreude over a nameless hand that will never win.
Bryan Valenzuela
While many in town will recognize him as the lead singer and guitarist of the popular local rock band Exquisite Corps, Bryan Valenzuela has been working in the visual arts for years, and his star is quickly rising.
In 2015, one of his pieces took "Best of Show" at the California State Fair's fine art competition. The 38-year-old was also chosen by SMAC and Capitol Area Development Authority (CADA) to take part in the inspired Capitol Box Art project, for which utility boxes around town were covered with works of art. Now, for the first time, Valenzuela has translated the lines of his two-dimensional work to a three-dimensional sculpture.
Named Multitudes Converge, the piece, which will hang just inside the 5th and L entrance, consists of 400 glass balls resembling water drops strung on stainless steel wires that represent currents along the confluence of the Sacramento and American rivers, Valenzuela says. The artwork is suspended in the atrium above the escalators, casting a kaleidoscope of light and shadows that dance slowly around the room as the sun passes overhead outside. Aquarelle blues and greens eddy around the glass, along with glints of gold that represent the Gold Rush.
To realize his designs, Valenzuela sketched out his vision and hired skilled artisans from the Czech Republic, a country with glassmaking traditions dating back to the Middle Ages, and traveled there to meet with them. The midtown-based artist also collaborated with Franz Mayer of Munich, Inc., a renowned architectural glass firm, as well as local engineering firm Buehler & Buehler and the steel-bending company Microform Precision, to get his rivers flowing.
After growing up near the Pacific Ocean in Orange County and later spending summers along the South Fork of the American River in Coloma, Valenzuela feels an innate fascination with water and its ability to shapeshift. "It can become anything," he says. "It's kind of amazing."

Bill Fontana
During a drought, one of the first things to disappear is a beloved noise: the soothing trickle of public fountains. Composer Bill Fontana, 69, thought the arena should keep the soundtrack, minus the water: "a virtual fountain with different kinds of moods and sound colors," he says. Using roughly 100 hours of field recordings of the Sacramento Valley and the Eastern Sierras (some recorded as far back as the 1970s), including the twittering of migrating birds; sounds of the Kings playing basketball; and 24 loudspeakers placed outside the main entrance, Fontana created what he calls a "sound sculpture." (Listen in a video below.)
The aural artist appreciates the chance to present Sonic Passages in a bustling center. "My point of view as an artist is to slow people down—to get them to really stop and feel present without being bombarded by their routines, their emails and their text messages, to create an experience that causes [people] to feel a connection to a place in a way that normally they might be too busy to have."
An accomplished composer, Fontana has exhibited his works at institutions like the Whitney Museum of American Art and SFMOMA. Though this is his local debut, he has a deep history with the region. In 1979, Fontana worked with the Oakland Museum to showcase the nature sounds of California, for which he recorded throughout the Sacramento River's "incredible wildlife refuges." Now Sacramentans can hear what our wilderness sounded like in the 1970s—those old tapes have found a new home.