Comeback Cadillac
The recently reopened Poor Red's Bar-B-Q is a blast from the past, serving up its legendary cocktail, the Golden Cadillac, with a heaping helping of history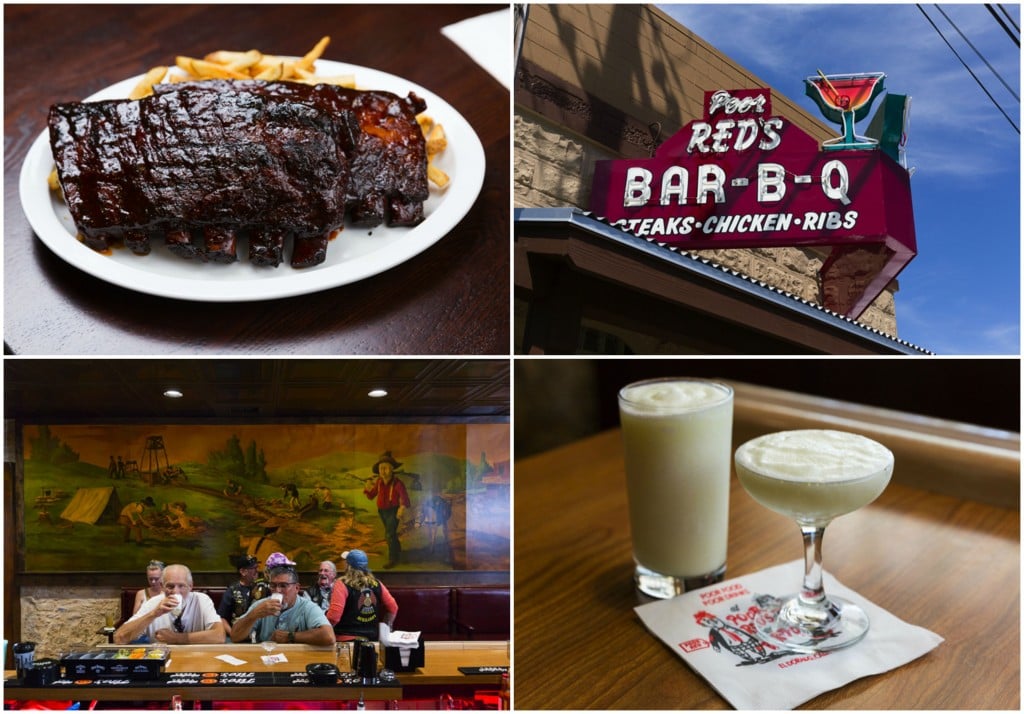 The town of El Dorado seems to be witnessing another gold rush. Folks from all over the region are clamoring to get inside at Poor Red's Bar-B-Q (which reopened its doors April 18) to take a sip of a Golden Cadillac, the famed Galliano-based drink that put the rustic roadhouse on the map.
After the previous owners closed Poor Red's in 2014, El Dorado Hills resident Jeff Genovese enlisted his brother Mike and friend Mike Hountalas (owner of El Dorado Hills' Purple Place) to help revive the bustling tavern, a local favorite since 1948.
Thankfully for longtime fans, not much has changed. From the bar area, where a '50s-era photo of original proprietor Red and his wife, Opal, hangs by the door, to the signature blended cocktails (like the Golden Cadillac and Brown Cow) served in shallow champagne coupes, the place is a ticket to yesteryear.
"It's like when you walk in the door, you kind of go back in time a little bit," says Jeff Genovese. "This gives [people] a taste of what it was like back in the day."
Even the menu stays true to what the classic neon sign outside boasts (steaks, chicken, ribs), with a few twists from new executive chef Dean Hiatt, formerly of The Firehouse Restaurant, such as the fall-off-the-bone pork ribs that have been rubbed in a 13-spice blend and grilled over local oak and mesquite, and the gooey can't-miss peach cobbler made with fruit from Newcastle's Twin Peaks Orchards and topped with a sweet cinnamony pie crust crumble (tip: ask for it à la mode).
One thing's for sure—this throwback tavern is an oldie but a goodie.
6221 Pleasant Valley Rd. El Dorado. 530-622-2901. poorreds.com