Craving of the Week: Identity Coffees' Caramel Mocha Frostee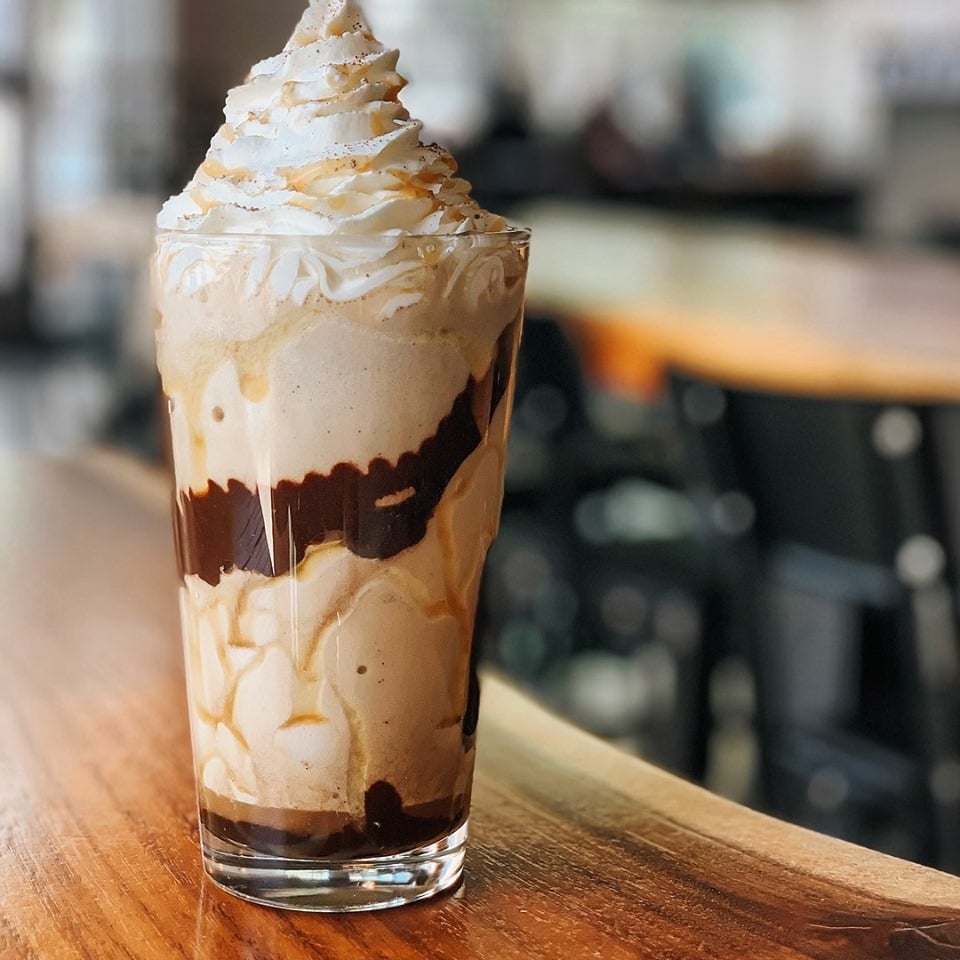 Whether you want to cool down after a summer bike ride or just want a sweet pick-me-up, the caramel mocha frostee from Identity Coffees may be your new go-to grown-up treat. (It's certainly ours.) The icy concoction was rolled out at the roaster's West Sacramento outpost, Westside Cafe, earlier this summer, but is now also available at its flagship midtown location near 28th and O streets.
As with any blended coffee drink, your first question will be, "Where to start?" You can push your straw down to the bottom, where caramel and house-made chocolate syrup pool, a rich blend that balances out the raw sweetness of the scratch-made simple syrup. Or you can take it from the top and begin your java adventure with the house whipped cream drizzled with caramel and sprinkled with cinnamony Mexican Ibarra chocolate. Either way, you can't go wrong, since this single-origin coffee drink is good (really, really good) from the first to the last drop.
However you prefer to quaff this drinkable dessert, rest assured that the coffee flavor does not take a backseat on any sip. That's just what owner Lucky Rodrigues—who dreamed up the elixir—intended, to create something that combines "serious" third-wave coffee with the approachability of a frappe. "We want to pique the interests of customers that don't come to us, or any specialty coffee house," he says. "But it's our take on [blended beverages]. We're still roasting everything in-house."
You Might Also Like
Craving of the Week, the Cabin's Gimmie S'more
Taste: The region's latest food, drink & restaurant news for July 31
New hotel and residential project to rise next to Tower Bridge