Craving of the Week: The Cabin's Gimmie S'more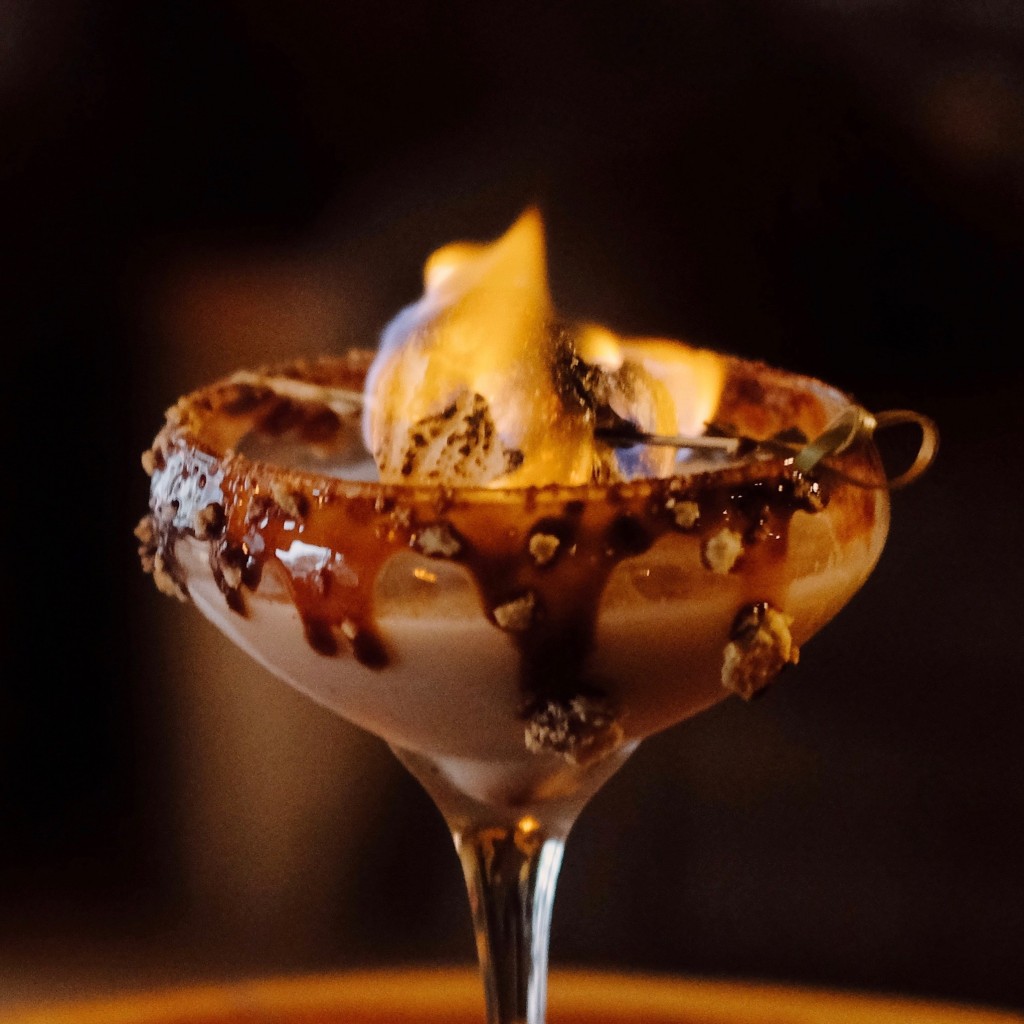 Camping season might still be a few weeks away, but The Cabin, which opened in midtown in February, is filling in the gap with a cocktail that could double as a fireside dessert.
The Gimmie S'more is made with whipped vanilla vodka, crème de cacao and cream, but its garnishes are what make this libation "pure nostalgia in a glass," according to bar manager Tajz Wells. The martini glass' rim is dressed with graham cracker bits and Hershey's chocolate syrup oozing down the side (reminiscent of melty chocolate dripping down your fingers). Then topping it all off is a full-size marshmallow set ablaze by a torch-wielding bartender. (Pro tip: Be quick about grabbing the perfect Instagrammable shot—once the confection is alight, you only have a few seconds before the flame goes out.)
Once the fire extinguishes, we recommend indulging in the toasty marshmallow first—it won't stay gooey forever—before drinking the light, creamy concoction. With the chocolaty, crumbly goodness on the rim, each sip evokes the rich, delightfully messy fireside snack. The Gimme S'more goes down real easy, so take it slow—much like a night around the campfire with friends, you'll want to savor every moment.
$10. The Cabin. Sun.-Sat. 11 a.m.-2 a.m. 1207 21st St. thecabinsac.com
You Might Also Like
Craving of the Week: An Honest Pie's buttermilk pie
The Cabin, a cozy camping-themed bar, to open soon in midtown
Into the Brew-niverse: Sacramento Beer Week returns with an outpouring of events