Craving of the Week: the Espresso Chocolate Mousse at RailBridge Cellars & Company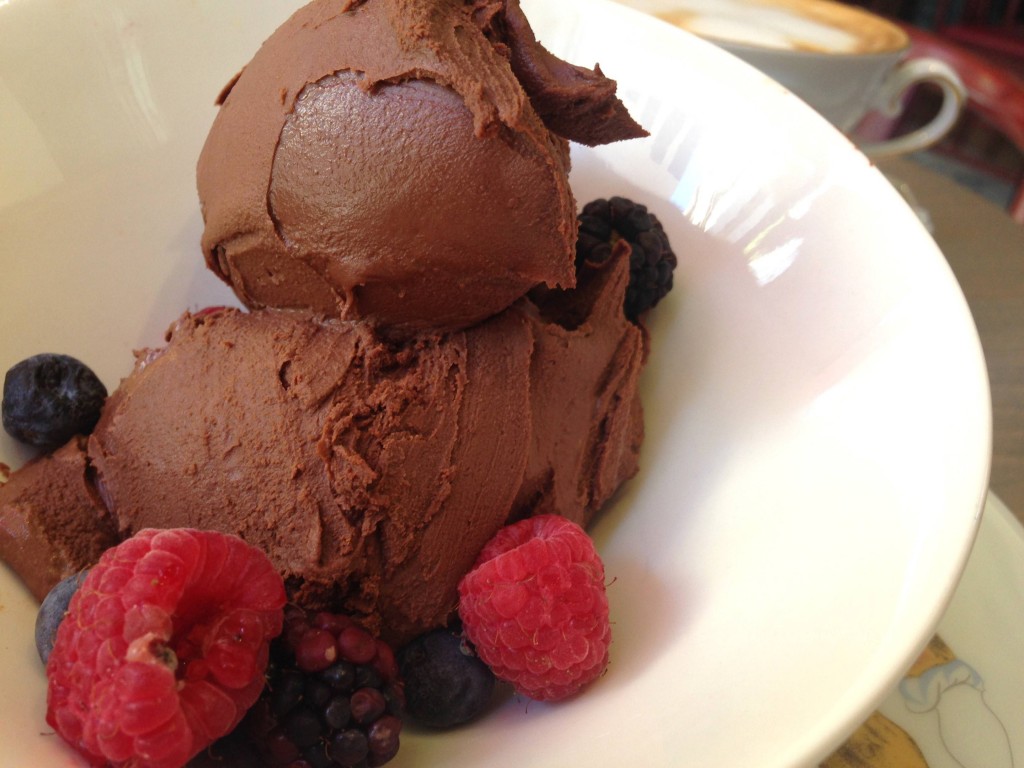 According to Christian Sieck, executive chef of downtown's RailBridge Cellars & Company, a dessert menu must always include chocolate.
We agree, especially when said ingredient leads to a perfect confection like RailBridge's espresso chocolate mousse. Made from a recipe by pastry chef Natalie Sachuk, who joined the wine-centric restaurant shortly after it opened at the Elks Tower in February, the deliciously rich post-meal treat—which combines eggs, heavy cream, Valrhona chocolate and coffee (a signature blend from Rocklin roaster Vaneli's)—bursts with deep cocoa flavor and coats the spoon with its unusual truffle-like consistency. Fresh berries garnish the mousse, adding just a hint of bright sweetness. We recommend pairing the dessert (which is available all day Monday-Friday) with a glass of vino from RailBridge's extensive wine list—the duo will make whatever hour you indulge a truly happy one.
RailBridge Cellars & Company is open Monday through Wednesday from 7:30 a.m. to 8 p.m. and until 9 p.m. Thursday and Friday. 921 11th St. 476-5225. railbridgecellarsandcompany.com
You Might Also Like:
Craving of the week: 3 Fires Lounge's Glazed Doughnut Caramel Bread Pudding
Craving of the week: The Mill's Waffle-in-Hand
Six signature sammies to sample on National Grilled Cheese Sandwich Day