Curl Power
When Alicia Keys' hair hits a flat note, her stylist brings out the Curls. Designed for multiethnic and naturally curly tresses, the locally based hair care line is making waves with everyone from A-listers to curls next door.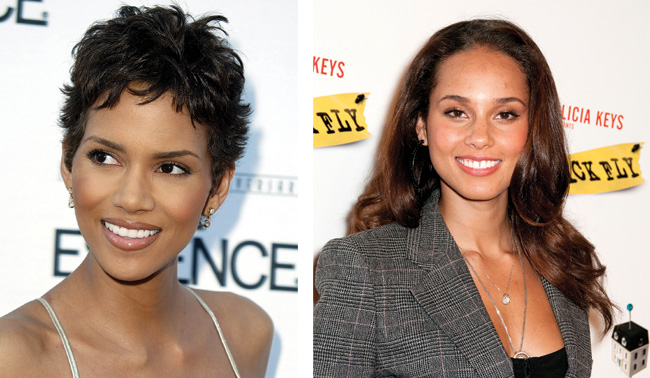 Sactown native Mahisha Dellinger created Curls nearly 10 years ago when she couldn't find products that worked on her own hair (Dellinger's heritage is a mix of Creole and African-American). "I was talking to my husband one night at dinner about my frustration," she says. After jotting down some ideas on a napkin, she spent months searching for a cosmetic chemist to develop products with a blend of natural oils and certified organic ingredients. "Most products for ethnic hair are formulated with heavy ingredients that weigh hair down and dry it out," she says. "I wanted something that enhances the hair."
Not long after she launched her first offerings for kids and adults in 2002, Dellinger got Lucky, as in the magazine. "They wrote about how amazing our deep conditioner was," she says. "Our sales increased by $30,000 in one month."
Since then, Curls has grown from a Web-based home business to a multimillion dollar company, with a growing Elk Grove corporate office and products in over 3,000 salons around the world. And with fans such as Ashanti, Zoë Saldana, Nia Long, and celeb stylists like Tippi Shorter (clients include Jennifer Hudson and Alicia Keys, who favors the Quenched Curls moisturizer), Curls has been featured  in magazines like InStyle, Ebony and Redbook. Some of the best buzz has come by telephone. "We got a call from Wilshire Beauty [in L.A.]," says Dellinger. "The store owner said that Halle Berry bought our Curl Ecstasy conditioner and loved it."
Curls got another boost when Target snapped up Dellinger's budget-conscious retail line in 2010. "I was two or three minutes into my presentation when their buyer said, 'I love it,' " she says. In December or January, CVS joins Walgreens and
Rite Aid on the list of national retailers that she's partnered with—and Allure chose the brand's Passion Fruit Curl Control Paste for a 2011 Best of Beauty award. "Our testers raved about this product," says Heather Muir, the magazine's beauty news editor. "They said it gave the perfect combination of curl definition and moisture."
Dellinger has also expanded into the kids' and babies' hair care business with her Curly Q's and It's a Curl lines, and she regularly partners with adoption agencies to donate products and lead workshops on how to manage multiethnic locks. "I haven't even stopped to reflect [on Curls' success]," says Dellinger. "I want to see all women enjoy their natural hair." You go, curl.