Death Takes a Holiday: Sugar Skulls for Day of the Dead
A local baker applies her cake decorating skills to sugar skulls for the joyful Day of the Dead.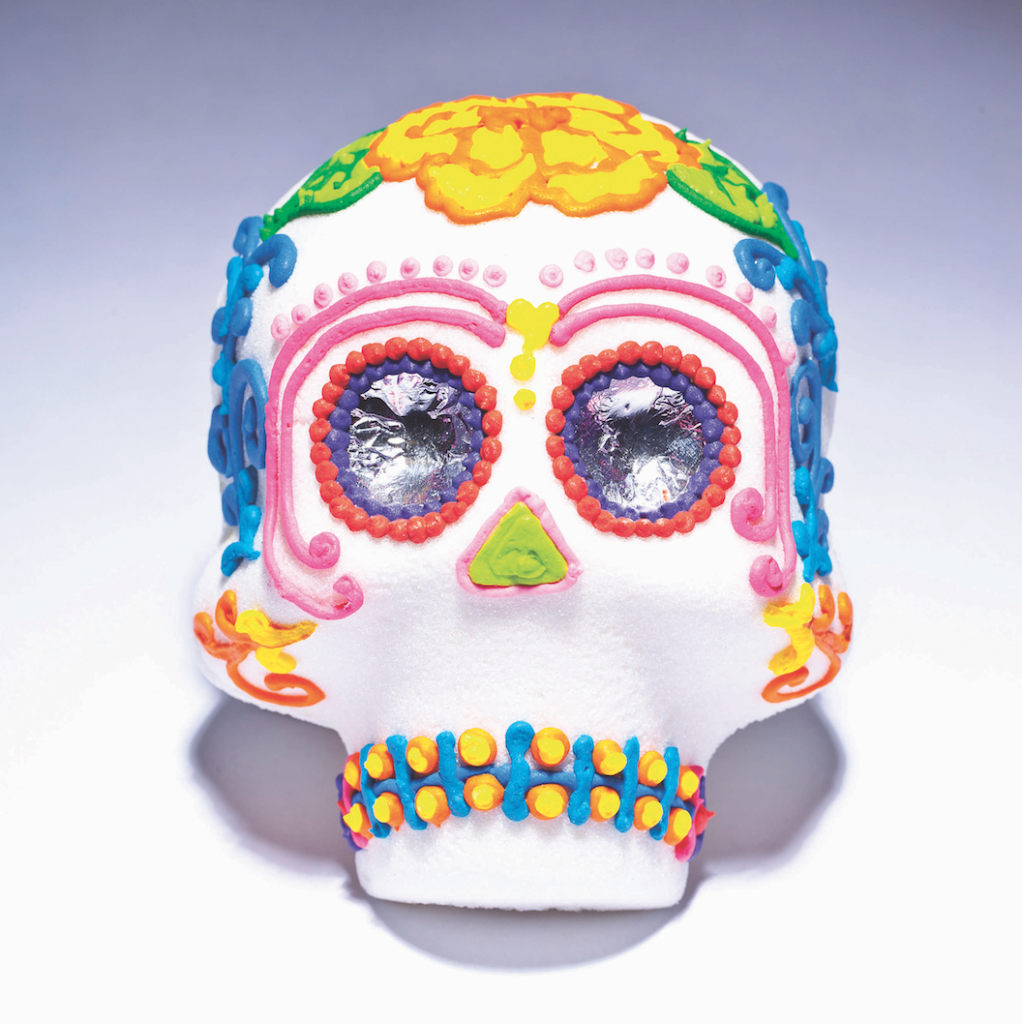 During the celebration of the ancient Mexican holiday known as Día de los Muertos—or Day of the Dead—sugar skulls are traditionally used in elaborate altars (along with photos and food) to welcome the spirits of departed loved ones from Oct. 31 to Nov. 2. These candied craniums have recently become a hot commodity in the U.S. due to the rising popularity of the festive holiday here.
Locally, Rebecca Salinas, who is partially of Mexican descent, began hand-frosting sugar skulls seven years ago to honor her late father. Soon after, she opened her own bakery—Sweet Cakes by Rebecca—in Citrus Heights, and now makes about 100 of these stunning sugar skulls each fall, from late September to early November. While she takes custom orders at sweetcakesbyrebecca.com, most of them are sold at Zanzibar Trading Co. at 18th and L streets.
Unlike the flavored, hollow skulls that Mexican children consume, Salinas warns that hers are made of solid, rock-hard sugar. "I don't recommend eating them," she says.