Download Sactown's coloring book cover and spring into creativity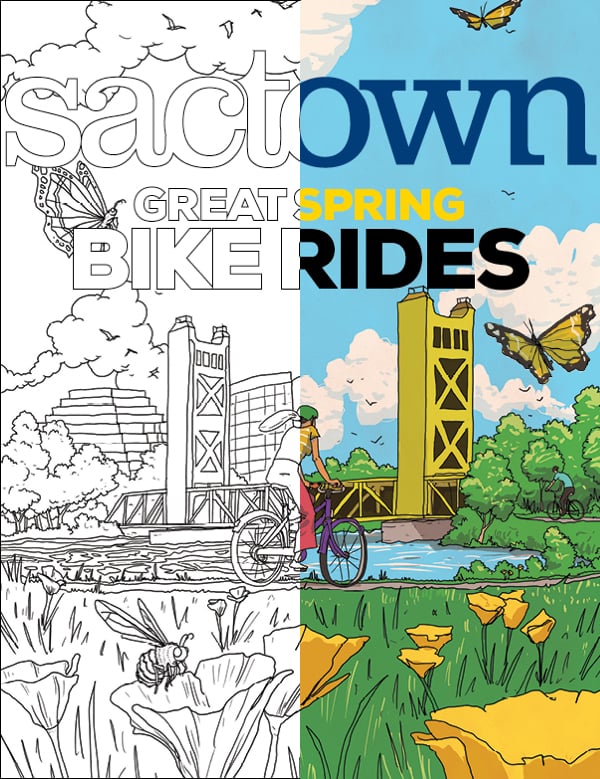 Spring has definitely sprung here in the Central Valley and the season is all about color — blooming flowers, bright blue skies and more. Download this coloring book version of our April/May cover illustrated by artist Michael Byers, and bring the California poppies, Monarch butterflies, Tower Bridge and our solo cyclist (practicing social distancing, of course) to life!
When you're done, share it on social media with the hashtag #ColoringSactown, tag us, and we'll share some of our favorites. One lucky entry will win a free subscription to Sactown Magazine!