Downtown Sacramento Partnership announces 2018 Calling All Dreamers finalists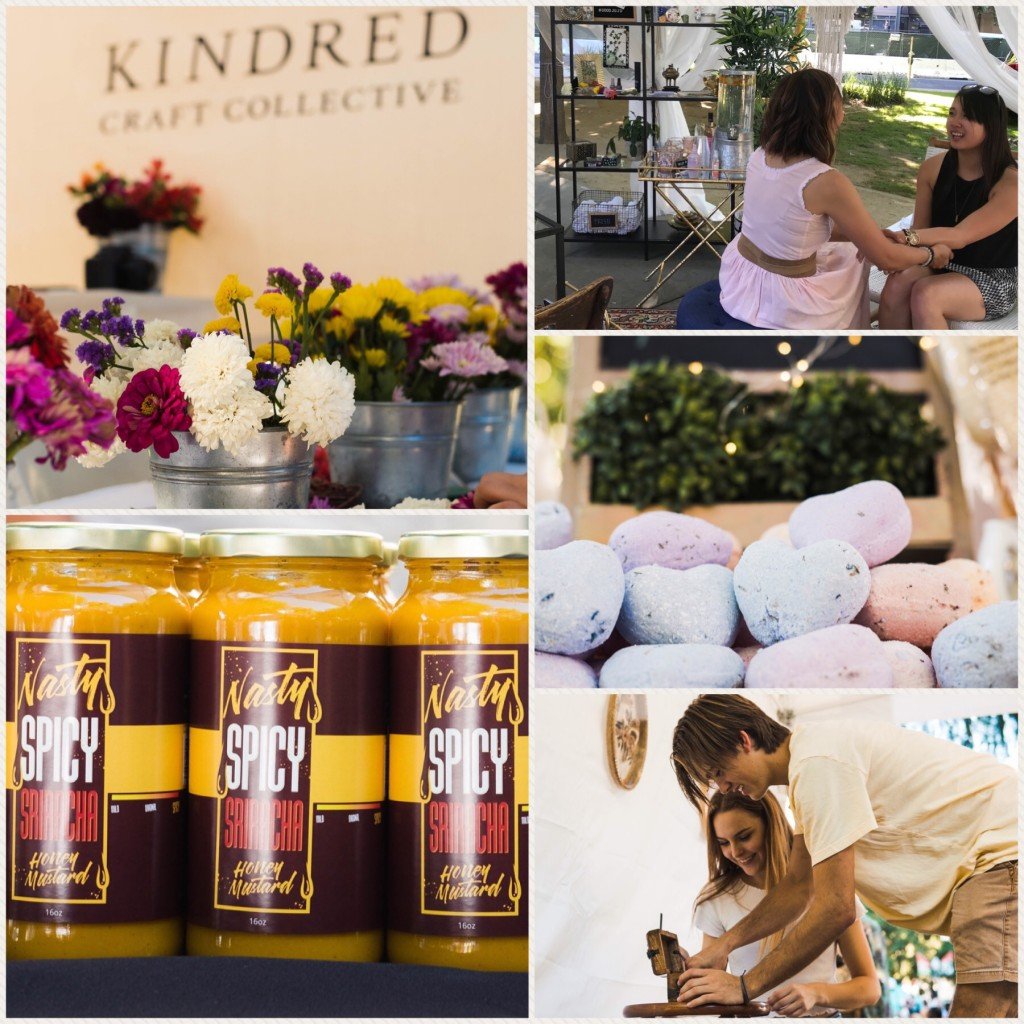 Five eager entrepreneurs have made it to the final round of the sixth annual Calling All Dreamers contest, in which one hopeful business owner will receive a prize package valued at over $100,000 to help build their company from the ground up in downtown Sacramento.
Whittled down from 10 semifinalists, the final five must now vie for votes from the public, who will help a committee determine the winner, by casting their vote at callingalldreamers.org. (Voting will end at 5 p.m. on Aug. 20., and the winner will be announced a few days later.)
From a farm-to-tub beauty boutique to a space for local creatives, and an environmentally conscious nail bar, one of these dreamers could soon be the newest addition to the downtown retail landscape:
Blossom Bathhouse
Jazmine Bonnett's Blossom Bathhouse will allow customers to personalize their own beauty experience with her hand-made cosmetic and beauty products, which are all made from natural and locally sourced ingredients and include bath bombs, body butters, shower gels and body and facial scrubs. "As the farm-to-fork capital, Sacramento has always been aware of the benefits of eating local and natural. At Blossom Bathhouse we plan to continue that tradition with soap-making and other DIY beauty classes," says Bonnett. "With our farm-to-tub movement, we hope to build a community that knows what you put on your body is just as important as what you put in it."
Kindred Craft Collective
In addition to creating bespoke, organic cotton baby blankets and quilts for her online venture, Pitter Patterned, graphic designer Jennifer Kesler also plans to open a hub for the local crafting community that will host a variety of DIY-related workshops and events. "I feel compelled to bring people together so they can tell their stories through crafting and hear the stories of the makers in the Sacramento area," Kesler says. "I see my contributions toward a craft community in Sacramento being my legacy, a lasting part of the community."
Moonshine & Co. Nail Bar
Lien Glankler hopes Moonshine & Co., her eco-friendly, high-end nail salon that will moonlight as a hub for events and gatherings, will be an answer to salons of the past, which used harsh chemicals and low employee wages. "I have always dreamed about owning a nail salon that raised standards in the nail industry," says Glankler. "I [want] to make sure that what I am creating helps to encourage both social and ethical responsibility. We are also a social experience. One where groups can book our venue for private parties or meet friends before a concert or a basketball game and enjoy a beer or glass of wine and get their nails done."
Nasty Sauce
With Nasty Sauce, Naashon Corbett hopes to open the ultimate downtown destination for all things barbecue, starting with a retail storefront that sells his own brand of sauces—made from locally sourced ingredients—with a possibility of expanding it into an eatery that whips up juicy, finger-licking sliders. "I was literally crafting sauce when I received the call [to be a finalist]," says Corbett. "I've never been a finalist in anything [and] I feel like it was almost meant to happen because of the message I want to spread: to bring people together."
NEO Escape Rooms
Best friends Acme Lee and Gabriel Berzamina think their vision, NEO Escape Rooms—an interactive gaming experience where players must work together to solve a series of puzzles before time runs out—will fit well in downtown's faster-paced culture. The duo plans into tap the city's history, as well as its past, present and future landmarks in three themed rooms. "The Calling All Dreamers competition is a huge opportunity for us," says the pair. "One that has moved us from being spectators to active participants in the downtown business scene. Our seemingly 'unrealistic dreams' have been recognized as a valid business concept, and that means the world to us."
For more information on each finalist, visit callingalldreamers.org
You Might Also Like
Crocker Art Museum announces architect for new Crocker park
8 vibrant backdrops around town for your next Instagram selfie
"Hope" poster creator to headline this year's Wide Open Walls